Image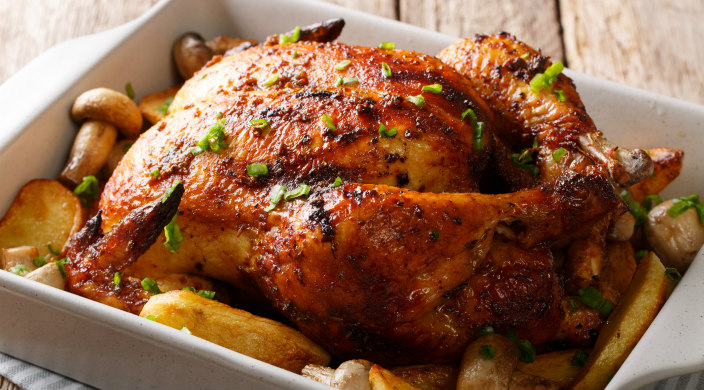 The anniversary of the first time I understood a joke in Hebrew comes each November. Many years ago, while in ulpan (Hebrew language learning), our professor declared with a smile that the unofficial psalm text for Thanksgiving is from Psalm 118: Hodu l'Adonai ki tov. 
There was a chuckle at one end of the room, and slowly, as each student translated and understood, we all laughed.  
Mishkan T'filah, the Reform prayer book, translates the line as "Praise Adonai, for God is good." Hodu, in the context of the psalm means praise, a fitting sentiment on a holiday about thanks. The real reason we laughed, though, is because the word hodu is also the Hebrew word for "turkey," so the parody translates as: "Turkey for the sake of God is good!"  
Living in Canada, I laugh about this irony not once a year, but twice! 
For anyone who grew up in the United States, the November traditions of Thanksgiving are a sacred national ritual. We cover our tables with cornucopia, pumpkins, and fall colors to match the palette of autumn. Turkey, or tofurkey for our vegetarian friends, is mandatory. It's joined by stuffing, sweet potatoes with marshmallows, and cranberry sauce. We finish the meal with pumpkin pie, fall into a food coma while watching football, and then some of us head out to the stores for Black Friday deals. Then we wait 364 days and repeat.  
My first few Canadian Thanksgivings, observed on the second Monday in October, went by without much ceremony. I often thought the Jewish community did not go to the lengths of their American counterparts regarding the holiday because of its proximity to the High Holidays. During this season, of course, there is no shortage of family meals, and generally when we gather, it is an opportunity to be thankful.
Eventually, I made it to a few Thanksgiving meals. As expected, they featured turkey and stuffing, but were, perhaps even a bit sweeter as maple syrup is the magic ingredient in many  Canadian meals. The Canadian Football League holds its annual Thanksgiving Classic for post meal lounging, but there is no special shopping associated with this version of Thanksgiving. It's a Monday holiday, so we all just go to work the next day. 
This year, Canadian Thanksgiving coincides with the Jewish harvest holiday of Sukkot on Monday, October 10. In ancient times, Sukkot was one of three pilgrimage festivals when our ancestors brought the finest of their harvest to the Temple in Jerusalem and made offerings of praise and gratitude to the Holy One. The other two pilgrimage festivals are Passover and Shavuot. 
Today, we build sukkot (huts), shake a lulav and etrog, and sing special tunes during our holiday services. We focus on gratitude for the abundance of food we have access to and offer thanks for all that is good in our lives. 
One of the special additions to our Sukkot morning service is the singing of Hallel, excerpts from Psalms 113-118. Included in this liturgy is the special psalm of Thanksgiving, Hodu l'Adonai ki tov. As Jews sing these words to a special tune used on Sukkot, they also will shake the lulav and etrog – from Canada to Israel, from the United States to Australia. The only difference may be in Canada, where, in addition to fruits and vegetables in the sukkah, there might just be a turkey, too! 
Related Posts
Image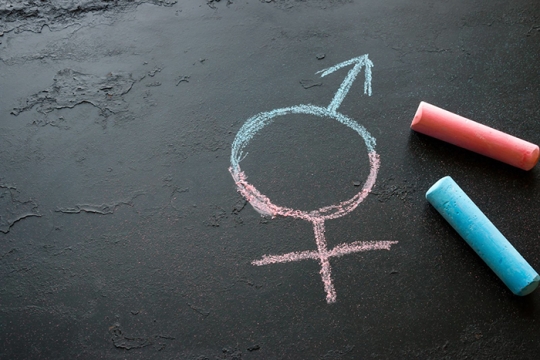 The Union for Reform Judaism, Jewish Grandparents Network, and Keshet are collaborating on a series of conversations to support grandparents and other loving adults who are interested in providing affirming spaces for gender expansive, non-binary, and transgender young people. These sessions provide grandparents with foundational knowledge, shared language, and inclusive practices.
Image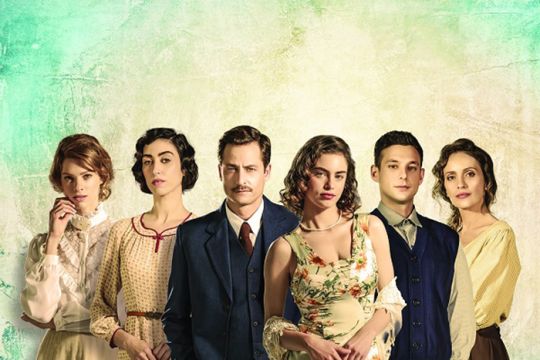 American audiences may be unaware of the remarkable new series, The Beauty Queen of Jerusalem, which debuted on Netflix earlier this year. This award-winning TV show follows in the footsteps of other acclaimed Israeli exports like Shtisel and Fauda.
Image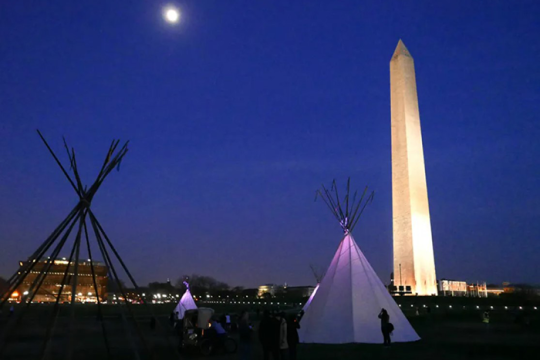 In November, we celebrate Native American Heritage Month. Unfortunately, much of North America is just beginning to recognize the contributions of Indigenous peoples.