Image
One of the pleasures of living in Israel is marking daily life according to the Jewish calendar; we chart our course through the year from Jewish holiday to Jewish holiday. When I moved to Israel, it was easy for me to forgo some of the holidays that I grew up with in America that I knew had a distinctly non-Jewish origin. It was also a pleasant surprise to discover other holidays here that unite Israelis across the spectrum – such as Tu B'Av, also known as the festival of love.
Tu B'Av (the 15th of the month of Av) arrives shortly after the mourning period that leads to Tishah B'Av, the date on which the First and Second Holy Temples were destroyed.
Throughout much of Jewish history, Tu B'Av, a rabbinic holiday,was not well known and became more popular upon the establishment of the State of Israel. It is regarded as a "Jewish Valentine's Day" and is considered opportune for dating, romance, engagements, and marriage. Tu B'Av is a regular workday, and the only special observances that are mandated are the changes to daily prayers, as on other holidays. Still, it is also a day on which celebrations are held in Israel throughout the different sectors of society.
Kehillat Emet VeShalom, my Reform congregation in Nahariya, Israel, has a multicultural and multilingual membership that includes native Israelis as well as large groups of South American and Anglo Saxon immigrants, many of whom neither speak nor understand Hebrew well. Therefore, one of our mandates is "to help bridge the gap between the many culture and language groups that call Nahariya and the Western Galilee their home."
Our annual Tu B'Av event is one of the many ways we continue to build an inclusive community; a task which is often challenging. We hold a special program that includes the performance of love songs throughout Jewish history, a discussion of the history and customs of the festival and a discussion of love stories from the Bible in the different languages of our congregants.
Throughout the year, we hold Jewish study programs using relevant Hebrew texts, according to the Jewish calendar, and connect the subjects to current Israeli identity. We believe it is important to be familiar with our roots and to explore the link that connects us between our past and our present lives in Israel. Tu B'Avallows for a lighthearted and meaningful way we can further Jewish learning as we enjoy and grow together as a congregation.
As Israel is unfortunately marked by much divisiveness in society and too often by incidents of tragedy, celebrating a Jewish holiday of love that can foster mutual understanding is something from which we can all benefit.
Related Posts
Image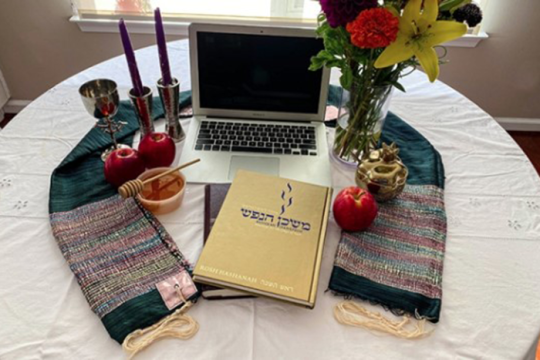 As I boarded the plane to Israel in the summer of 2002 for my first year of rabbinical school at HUC in Jerusalem, my mother said, "Please, just don't meet an Israeli." As soon as the plane touched down at Ben Gurion airport, I knew that I was home. A few months later, I met that Israeli. From our first conversation, he understood that I was studying to be a rabbi, and I understood that he wanted to live only in Israel.
Image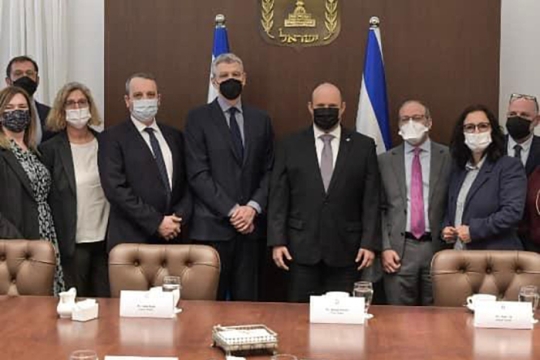 In meetings with the President of Israel, Isaac Herzog, Defense Minister Benny Gantz, Finance Minister Avigdor Lieberman, Transportation Minister Merav Michaeli, and Foreign Minister and Alternate Prime Minister Yair Lapid, we discussed the crisis in Ukraine, the future of the Kotel, ensuring more funding and rights for non-Orthodox Jews, combatting racism, and stopping extremist violence against Palestinians, in addition to other pressing issues.
Image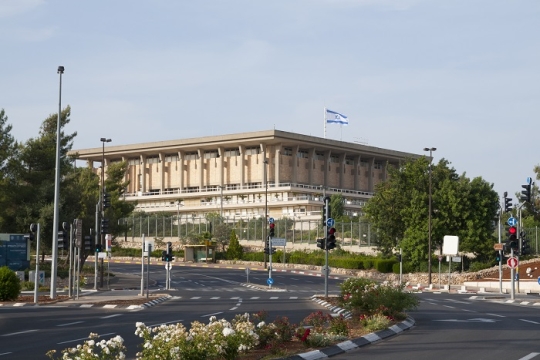 On Sunday, Israel's Knesset narrowly voted in Israel's 36th government with Naftali Bennett as the nation's 13th prime minister, unseating the incumbant Benjamin Netanyahu.