Image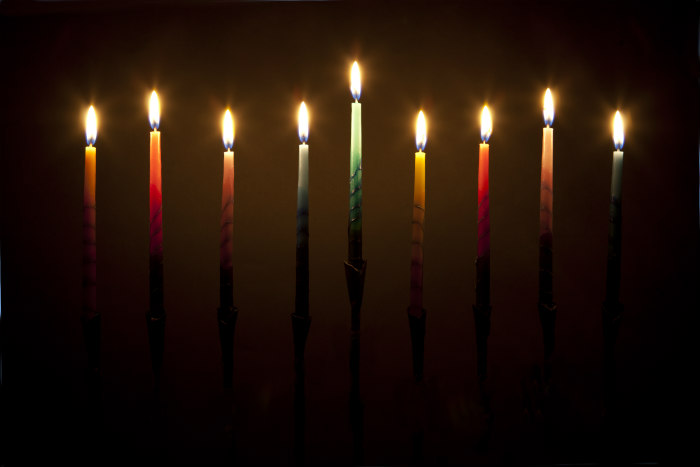 Approaching the ninth month of the pandemic, we are faced with the challenge, yet again, of how to celebrate a holiday during a time of isolation and separation. As many families cancelled their annual Thanksgiving dinners with relatives in order to remain safe, we continue to experience the ongoing sense of loss and grief. I am not sure we will ever get to a stage of acceptance.
Hanukkah, known as the Festival of Lights, runs this year from December 10 through December 18. How can it help illuminate a dark and sad time for us? Originally intended to be a private celebration at home, hanukkiyahshanukkiyahחֲנֻכִּיָּהNine-branched candelabra used during Hanukkah – eight branches for each night of the holiday, plus another branch (often taller, central, or more prominently displayed) for the shamash (helper) candle, which is used to light the others. , or menorahs, are displayed in the window for the passerby to enjoy. This year, they will continue to light the darkness, even if no one is on the street to see them.
As the light grows with each night of the eight-branched candelabrum, we hope to bring more light into our world. The light commemorates the legend of the single cruse of oil that lasted eight nights. We traditionally eat foods fried in oil such as latkeslatkeלְבִיבָה"Pancake" (Yiddish); fried potato pancake often eaten on Hanukkah; plural: latkes.  or sufganiyotsufganiyotסֻפְגָּנִית"Jelly doughnuts;" traditionally eaten in Israel during Hanukkah; singular: sufganiyah. , and due to the influence of other December holidays, it has also become the main gift-giving holiday for Jews in North America.
Because Hanukkah does not originate in the Bible, it is considered a minor festival. While Jews often gather for parties and public candle lightings, it is perfectly acceptable (although maybe not preferable) to celebrate only with those in your household. If not, consider virtual gatherings or, weather permitting, follow CDC guidelines for safely celebrating outdoors.
The word Hanukkah comes from the Hebrew word for dedication, and it is derived from the MaccabeesMaccabeesמַכַּבִּיםThe family of five sons who led the revolt against the Hellenization of Jerusalem and became the heroes of the Hanukkah story. ' rededication of the Holy Temple in Jerusalem. While we are not celebrating as we might have in the past, we can rededicate ourselves to what is most important. The moral of the Hanukkah story in the ancient texts reminds us that "Not by might, nor by power, but by My spirit says the Lord of Hosts" (Zech 4:6). Faith and hope can be more useful than strength sometimes.
This year, I encourage you to see this holiday as an opportunity to help bring light into the world however you can, perhaps by donating money or gifts to charitable organizations (called tzedakahtzedakahצְדָקָהFrom the Hebrew word for "justice," or "righteousness;" refers to charity or charitable giving. May also be translated as "righteous giving."  ). While we may feel physically restricted this year, we are still blessed with the religious freedom to celebrate, and many of us still have the means to help others.
Let us remember the importance of the blessings we say on the first night as we light the lone candle. In addition to thanking God for enabling us to fulfill the mitzvah of kindling the holiday lights, we thank God for helping us to reach this season, and for the great miracle that took place for our ancestors.
No matter what we face in the world right now, we still can thank God for what we have – including the blessing of each new day and the hope for a brighter tomorrow.
Related Posts
Image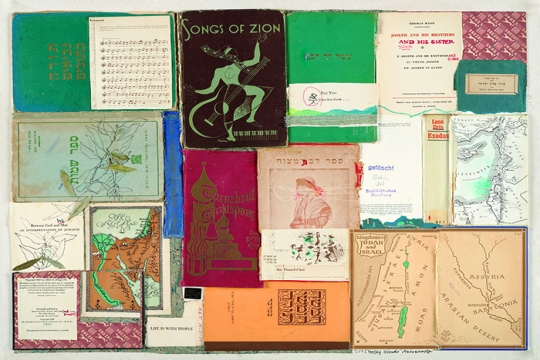 On June 3, 1972, Rabbi Sally Priesand was ordained by Hebrew Union College-Jewish Institute of Religion as the first woman rabbi in North America. To celebrate this milestone in Jewish and American history, HUC's Dr. Bernard Heller Museum in New York partnered with The Braid's Story Archive of Women Rabbis in Los Angeles to create the exhibition "Holy Sparks," presenting 24 ground-breaking women rabbis who were "firsts" in their time.
Image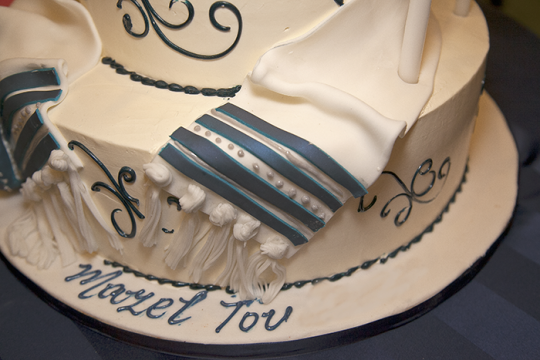 After two years of teaching remotely and watching far too many movies and television series on Netflix on the same computer screen I use to interact with these students, I wonder if I feel less connected to these "virtual" students than the hundreds of young people I taught in person over the past decades.
Image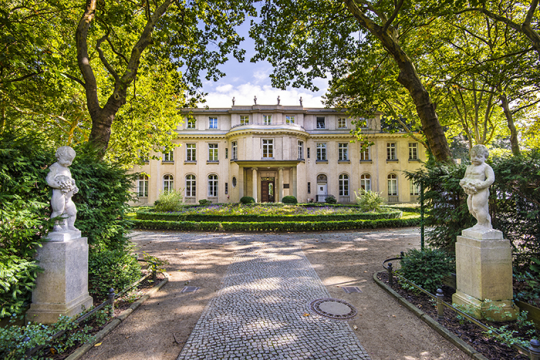 Eighty years ago on January 20, 1942, the infamous Wannsee Conference took place in a large lakeside three-story mansion in suburban Berlin. Fifteen Nazi German leaders attended the meeting that coordinated plans to "orderly execute" ---murder--- millions of Jews during World War II.