Image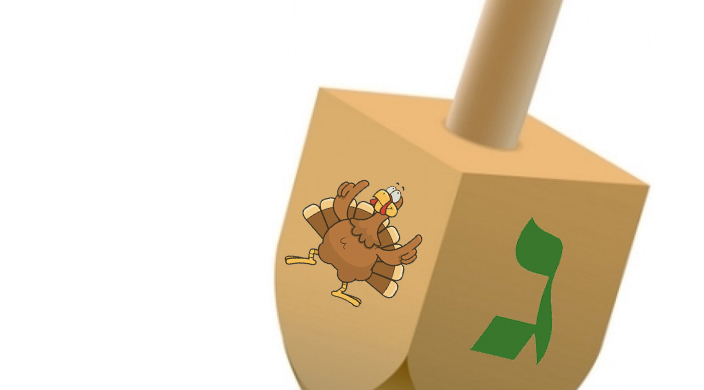 Start basting your turkey and spinning your dreidels, because for the first and only time in our lives, Thanksgivukkah is coming! This November 28th, when American Jews gather around the Thanksgiving table to talk about the things we appreciate and to dig into elaborate feasts, we'll have another holiday to celebrate, too: Hanukkah.
This year, Thanksgiving and Hanukkah will overlap, producing an anomalistic hybrid holiday that's come to be known as Thanksgivukkah. There are conflicting reports about whether it's happened before and when it will happen again, but most mathematicians and calendar experts seem to think this is the first occurrence. Although the holidays would've overlapped in 1861, President Abraham Lincoln didn't formally establish the holiday of Thanksgiving until two years later, in 1863, which means that 2013/5774 will mark the first Thanksgivukkah in history.
Just how rare is this holiday? Some reports say Thanksgivukkah will happen again in 2070; others, like Jewish physicist and calendar expert Jonathan Mizrahi, say it won't repeat itself until 79811. Either way, it's safe to say that for most of us, Thanksgivukkah is, indeed, a once-in-a-lifetime event.
Now let's address the big, practical question: How do we celebrate this once-in-a-lifetime holiday?
Glad you asked! Our recipes, ecards, and other resources will help you make this the Thanksgivukkah the best yet – er, the only one yet (and ever). Of course, we know that food is a major part of Jewish holidays and secular American holidays, and because this hybrid holiday has plenty to offer in the way of creative cuisine, many (most!) of our resources focus on food.
Ready to start planning your celebration? Start here:
Are we right to blend Hanukkah and Thanksgiving? A Reform rabbi weighs in on the history of the two holidays and how they can go together.
For interfaith families, Thanksgivukkah may present unique concerns and tensions. Here are some ways to make it a happy, celebratory day for the whole family.
No need to worry about cooking for this holiday! Tina Wasserman, ReformJudaism.org's Jewish cooking expert, gives some backstory on traditional Hanukkah and Thanksgiving foods - and how the two actually make sense together.
Tina even offers a sample Thanksgivukkah menu to help you plan your own meal, complete with exclusive, sneak-peek recipes from her two cookbooks.
If you're worried about
Send one of our four Thanksgivukkah ecards to friends and family to help rouse their excitement for the holiday. You can even attach a recipe, a Hanukkah blessing, or a "How to Make Latkes" video!
Our Pinterest board compiles some of the best Thanksgivukkah ideas from across the web. Start pinning your favorite recipes, crafts, and other ideas well in advance of November 28th.
If you have small children, you'll want to print out this original Thanksgivukkah coloring page from Jewish artist Ann Koffsky. Homemade holiday decorations!
The Jewish Teen Funders Network created a Thanksgivukkah guide, "Eight Giving Rituals for Your Family: Making the Most of Thanksgivukkah," to help Jewish parents use Thanksgivukkah as a launch pad for learning, giving, and values-based family activities.
Get some giggles at The Colbert Report's comedic bit "Thanksgiving Under Attack," a funny take on this uncommon holiday occurrence. "Hanukkah is supposed to overlap with Christmas," the host insists. "I do not want to see Hanukkah starting on Thanksgiving Day for another 80,000 years."
Visit Menurkey.com, where you can purchase a limited-edition, patent-pending menorah in the shape of a turkey! This rare piece of Thanksgiving Judaica was invented by 9-year-old Asher Weintraub, who wanted to commemorate the confluence of his two favorite holidays in a special, memorable way. Mission accomplished.
Do you have big plans for Thanksgivukkah? Let us know in the comments!
Related Posts
Image
As someone who mostly steers clear of reality television in favor of more premium (read: snobbier) fare, I was a little hesitant to check out Netflix's new reality series, "Jewish Matchmaking."
Image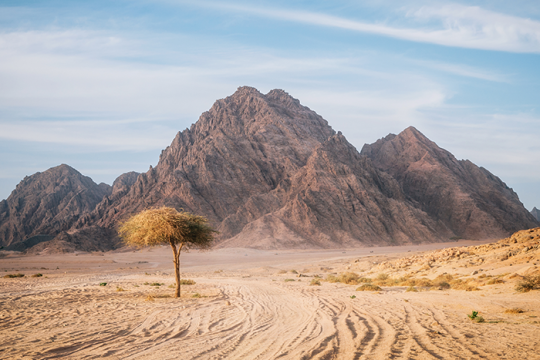 On Shavuot, many of us study the Book of Ruth. Lauded by Rabbinic tradition as a righteous convert, Ruth's story continues to resonate with the experiences of many Jews-by-choice today.
Image
These Haikus focus on weekly Torah portions.