Image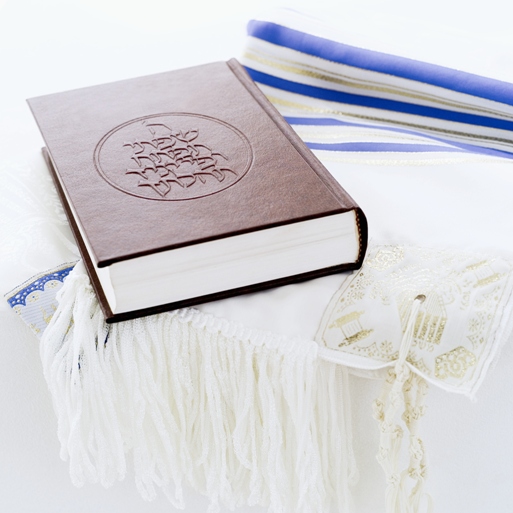 Shabbat is a special time for me. It begins around 4:00 on a Friday afternoon, when I retreat to a Starbucks for an hour or two of study and Jewish writing. And then it's off to temple for the Friday night service, and Shabbat dinner at home. On Shabbat morning, my Rabbi and I take turns teaching Torah study. There's a service afterwards, and then back home for a nap and more study.
I look back on my Shabbat experiences, trying to find the best one. But the truth is that they were all wonderful. And as I write this, it's 4:00 on a Friday afternoon. My beloved Shabbat is coming. Who knows – it could be the best one ever.
The Shabbatot that stand out are the ones where I made a difference. There have been time when I led services, when someone found the sermon especially meaningful, and Torah study sessions where a student had a brilliant insight.
And there were times when I made a difference in a less "official" role. There was the Shabbat a few years ago, when I walked into the sanctuary after the Oneg, only to find a woman crying. She was a total stranger, visiting from out of town, and she had gotten a call during the service telling her that her husband had been arrested for drunk driving. How could I help her? How could I let her know that somebody cared? How could I give her the strength to deal with a difficult future?
And there was another Shabbat where a woman walked in as I was locking up the synagogue. She was a member of the community whose husband had abused her, and she needed encouragement to go to a shelter.
The Torah tells us that the world was finished by the end of the sixth day, but we look at our communities and we know that it isn't true:
And the heavens and the earth were finished, and all their host. And on the seventh day God finished all his work which he had done. And God rested the seventh day from all his work which he had done. And God blessed the seventh day and sanctified it, because on it he rested from all his work that he had created to done.
We recite these words during the Friday night Kiddush and the Friday night Amida, hoping that they will become a kind of legal fiction, that if we say the words, we will somehow be able to pretend that the world is finished. If we believe the words (or at least if we pretend to believe them), then we can turn off our cell phones for a little while. We can ignore our emails. But for the woman whose husband was arrested, the world was far from finished.
For the rabbis, the Friday night Kiddush was an acknowlement that there is still more to do. "Everything that was created during the six days of creation needs man to repair it and complete it", they wrote. Seeds need to be planted. Vines need to be trimmed. And so, too, broken hearts need to be mended. The sick and the mourners need comforting.
Shabbat is a time when we come together as a community; a time when we can share each other's joys and help those who are most needy. We enter Shabbat by creating light for others, by sharing their blessing and their pain, by remembering that we are God's partners in completing the act of creation.
I write this just an hour before Shabbat Lech Lecha – the Shabbat where God tells Avram, "Go from you're your land, from your birthplace, from your father's house to the land that I will show you". The Nativat Shalom asks why the three places – your land, your birthplace, and your father's house. He teaches that each of us is weighed down by limitations and assumptions that come from our communities, from our own personalities, and from our parents. To go on a spiritual journey, we have to surmount all three of them, to become better than the person we used to be. What's more he says, if you add up the numerical value of all of the Hebrew letters in "I will show you", it matches the value of the letters in Shabbat.
To enter Shabbat is to become a better person, to give up the assumptions and limitations that weigh us down. If we can reach out to each other, and help each other enjoy the warmth if Shabbat, then the work of creation will eventually be completed, and we will usher in a time that is yom kulo Shabbat, a time that is all Shabbat.
Originally published in Ten Minutes of Torah, a daily e-mail on a topic of Jewish interest. Sign up now to add 10 minutes of Jewish learning to your life each day!
Related Posts
Image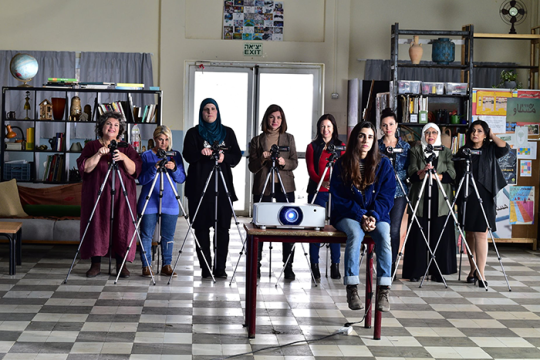 Both Arab and Jewish, young and old, the women of "Cinema Sabaya" learn about much more than filmmaking during the class; they discover that their differences are far outweighed by their bonds as women making their way in a patriarchal world.
Image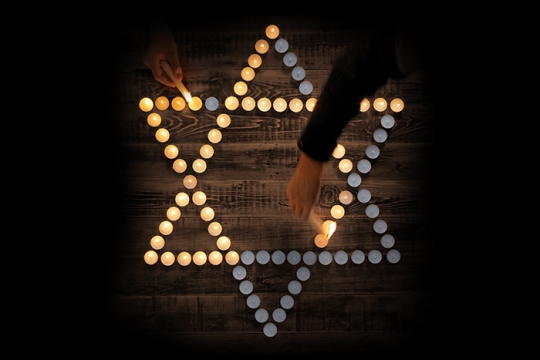 What does it mean to remember? It is to live in more than one world, to prevent the past from fading, and to call upon the future to illuminate it.
Image
A camel carrying a load. A golden pair of balanced scales. An open heart and an open mind. These are three of more than two dozen artists' visions of justice and righteousness featured in the invitational exhibition, "Tzedek Boxes: Justice Shall You Pursue."