Image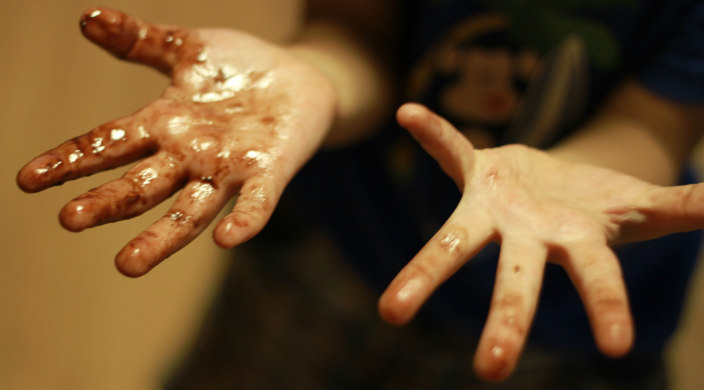 Our daughter-in-law gave birth to a son, our first grandchild. A couple of months later, On the Chocolate Trail was published, my first book. Each whispers of mortality and immortality. At this High Holiday season of remembrance, I muse about this confluence of baby and book. I am not surprised by the feelings of awe related to the birth, but I have been amazed by what the book has meant.
The book idea found me serendipitously. At 55. On the Chocolate Trail was published seven years later. I had mooned over book possibilities – good ideas and not so, off and on. But there had been no time, much less energy in the years of marriage to a rabbi, of raising children, and of work as the senior rabbi in an active congregation. However, my self-diagnosed, mid-life radar for chocolate experiences, what I call my choco-dar, tantalized me with yet another idea at a life stage when I could harness time to research and write. In Paris, my adventuresome husband and I chanced into a chocolate store where I happened to pick up the company literature. Luckily, I could read it with what I had retained of my high school French. It boasted that Jews brought chocolate making to France.
Ooo, la, la.
I had never heard this fact during my years of Jewish education – Sunday school, Hebrew school, Jewish studies classes at college, rabbinical seminary – nor in all of my preparation for adult teaching in some 30 years of congregational work. That encounter launched us on the chocolate trail, two rabbis exploring chocolate's travels through the world. I unpacked chocolate's connections to religions, yielding tasty, historical findings such as these: North American Jewish colonial merchants traded chocolate, and chocolate outed Jews during the Inquisition in New Spain.
One of the oldest of comfort foods, chocolate supported Mayans, Aztecs, Jews, Catholics, and Quakers during personal and societal disruptions. Chocolate, and my investigations into it – and yes, eating it – nourished me as I transitioned through career and retirement identity shifts. My anguish of uncertainty about the next stage, what transition expert William Bridges calls the "neutral zone," turned out to be, as he advised, abundant with creativity and risks. How do I develop these themes? Will anyone care? How will I know when the book is finished? Feeding word after word into my laptop was sometimes akin to a chocoholic stupor, yet also energizing as I measured the information, separated the chapters, stirred ideas, and molded phrases. Chocolate adventure and discovery expanded my palate metaphorically and literally.
Shaping On the Chocolate Trail mixed together ingredients from my earlier clergy life – learning, reading, traveling, writing, teaching, and religion. Molding a book proposal and a manuscript at a career threshold certainly melted my earlier skills into new purposes. What now feels like a life capstone venture, On the Chocolate Trail served up a sweet spot for audiences, regardless of members' preferences: chocolate but not history, history but not travel, travel but not religion, or Jews and not food. (Is that last one even possible?) Or any of it. Really, what's not to like?
Now I travel the world on the chocolate trail, sharing stories of the age-old passions for chocolate and religion with a growing sense of myself as the author of the first-ever book about chocolate and Jews. I giggle when someone introduces me as the world's leading expert on chocolate and religion. I schedule my presentations, set my own timetable, and work at my personal pace. I carry my chocolate brown autographing pen with me everywhere. I blog. I post on Facebook and Twitter and Instagram. Others certainly helped shape On the Chocolate Trail with tips, clues, and edits. Yet the book is mine, my voice, and my material. And, it renewed me. It turns out that I am as resilient as chocolate's history has been.
Sometimes people sidle up to me at an event and say, "Do you remember me? Do you remember me?" Perhaps I was the rabbi at his son's naming; maybe I officiated at her granddaughter's wedding; or, I was their confirmation teacher. I do remember. I enjoy meeting folks from the past. I realize that I too wish to be remembered.
As I reach for a piece of chocolate, I savor the harvest of this book of these later decades. I look forward to the chocolate trails yet to be discovered and to sharing them – and more – with my now four grandsons.
More importantly, as I consider the multiple legacies of being a rabbi, of authoring a book, of parenting, and of grandparenting, I hope, too, that surprise, risk-taking, and opportunity will also be sources for their generativity.
Related Posts
Image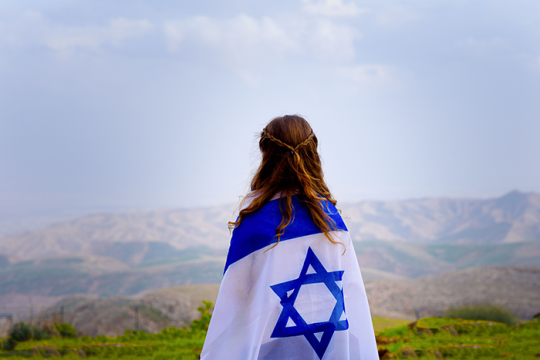 We stand with the people of Israel during these difficult and challenging days and pray for the safety and immediate release of all of the hostages. See our resources and actions you can take.
Image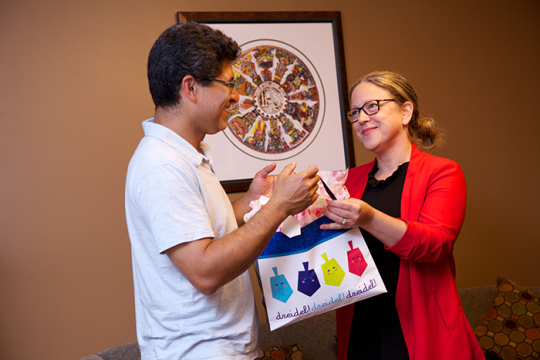 Hanukkah is one of my favorite holidays, partially because it gives me the opportunity to give gifts to my loved ones every night for eight nights! Gift giving with intentionality is one of my favorite ways to express affection while teaching my child about Jewish values and traditions.
Image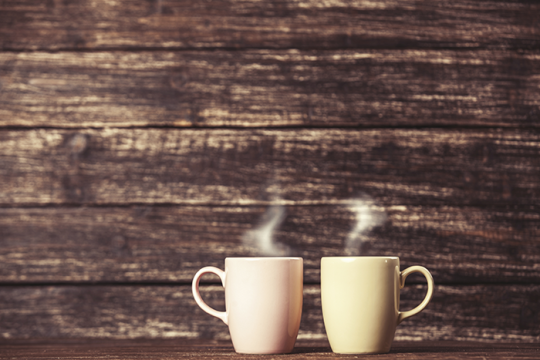 In the winter months, adding elements of simplicity, presence, and coziness can elevate the rituals and intentions of Shabbat. Here are a few tips for your most hygge/heimish Shabbat yet!