Image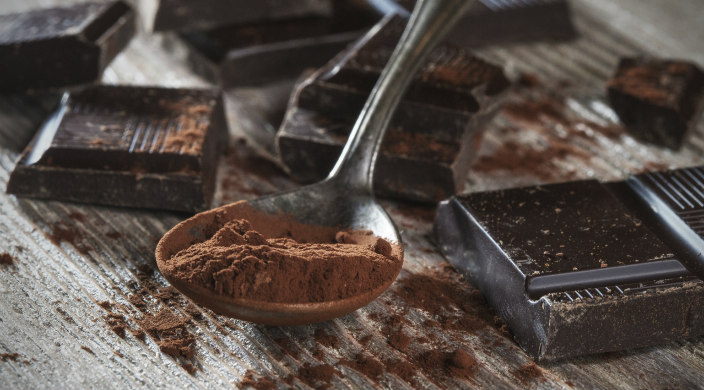 Chocolate smooths transitions. As we move from summer to fall – vacation to school, Elul to Rosh HaShanah, Yom Kippur to Sukkot – we might extract historical wisdom from chocolate.
Yes, many of us eat chocolate to de-stress, especially at times of change. More globally, chocolate assisted Jews, and other persecuted peoples such as Quakers, during societal upheavals.
The very trailhead for our contemporary chocolate passions lies at the crossroads of the age of exploration and the discovery of the New World at the end of the 15th century. The exciting and uncertain journeys to unknown territories led to the first European contact with chocolate via Columbus and his many converso crew members on the fourth voyage.
This "discovery" of chocolate offered Jews personal sustenance, as well as business opportunities in times of anxiety. Expelled from Spain, some Jews hid their Jewish practice lest they be caught and condemned by the Inquisition, and others practiced Christianity as newcomers. They maintained kinship and mercantile ties, some via chocolate. Through shifts in science, seafaring, and politics, some of them supported themselves from this New World product while taking advantage of new transportation systems and new markets.
Secret Jews in 17th century New Spain sipped chocolate before and after the Yom Kippur fast. They traded cocoa. One couple staged a fight on Yom Kippur morning to avoid being outed to the Inquisition for not drinking their customary chocolate on a Jewish fast day. Jews became chocolate specialists in New York, Newport, Amsterdam, Oxford (England), Bayonne (France), and elsewhere. They retailed, manufactured, and traded chocolate, seizing opportunities and taking risks. As they coped with multiple border crossings – real and metaphorical, physical and emotional – chocolate eased their way.
That resilience suggests a way forward for us as we welcome 5776. 
* * *
Although chocolate was a beverage in the earliest days of its consumption in Europe and America, this chocolate chip meringue recipe, graciously shared by Toby Spitz, offers circular cookies symbolic of the cycle of the Jewish year.
Ingredients:
3 egg whites
Pinch salt 1 cup sugar
16 ounces of chocolate chips
2 tablespoons cocoa
1/2 teaspoon vanilla
Instructions:
Preheat oven to 275º. Line baking sheet with foil. Beat egg whites with salt until stiff. Gradually beat in the sugar. Stir in chocolate chips, cocoa and vanilla. Drop batter by walnut sized spoonfuls onto sheets. Bake 30 minutes. Transfer entire foil sheet to rack and allow cookies to cool. Store in airtight container.
Related Posts
Image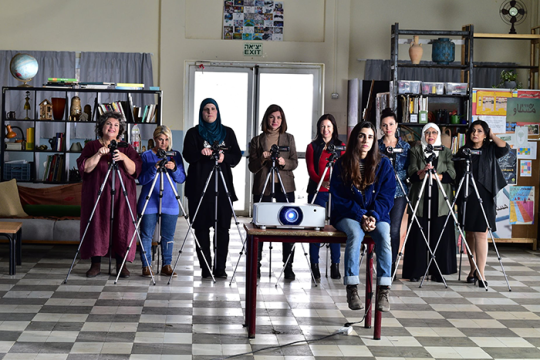 Both Arab and Jewish, young and old, the women of "Cinema Sabaya" learn about much more than filmmaking during the class; they discover that their differences are far outweighed by their bonds as women making their way in a patriarchal world.
Image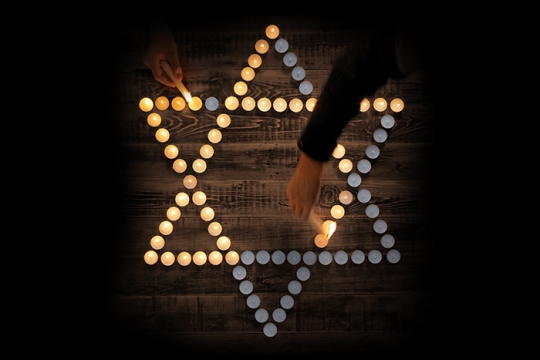 What does it mean to remember? It is to live in more than one world, to prevent the past from fading, and to call upon the future to illuminate it.
Image
A camel carrying a load. A golden pair of balanced scales. An open heart and an open mind. These are three of more than two dozen artists' visions of justice and righteousness featured in the invitational exhibition, "Tzedek Boxes: Justice Shall You Pursue."