Image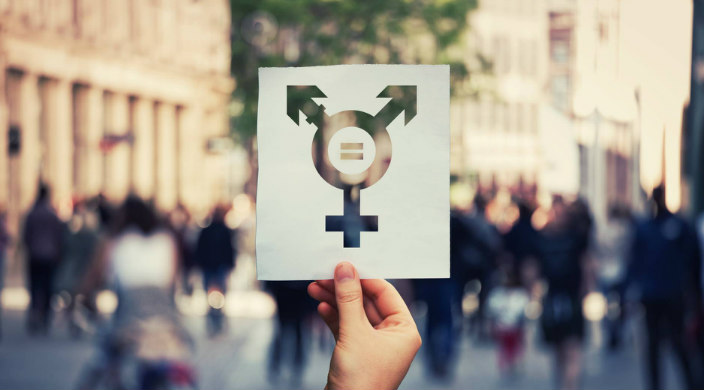 I have put before you life and death, blessing and curse. Choose life – if you and your offspring may live….
-- Deuteronomy 30:19-20
When you are the parent of a transgender child, as I am, the words of the Torah: "Choose life – if you and your offspring may live…" hit home.
My daughter was born with gender dysphoria, which means that her biological sex does not match her gender identity.  Being transgender is not a choice, and its consequences can be devastating if appropriate emotional and medical support is denied.
Coming out was a process for my daughter made more difficult in our experience, by myriad factors, including a general population that was quick to judge anyone who did not conform to generally accepted societal norms and by a failure of some family members' and the greater community to grasp her message and embrace her uniqueness.
Starting at age 2½, she emphatically insisted, "I am not a boy! I am a girl!" She was ridiculed and reprimanded by peers and some adults for liking typically girl-oriented toys, styles and activities. At age 3, her anger that people were not listening turned to depression and aggression. At age 4, she started talking about being different, stating that there was no one in the world like her, and that she did not want to live anymore. She kept asking when she could get a girl body.
At age 6, she officially made a social transition and started first grade as Eva. Despite our best efforts to educate her school, the daily teasing continued and intensified. As a result, she tried to end her life at age 6. Fortunately, her attempt was unsuccessful.
Helping my daughter thrive and survive has necessitated both gender affirming mental health services, starting at the age of 3, medical services, such as puberty blockers beginning at age 9, and hormones beginning at age 13½.
Her medications, tests, and procedures were all covered by our insurance; otherwise, we would not have been able to afford them, and Eva would most certainly have suffered tremendously. Thanks to medical interventions and insurance, my child is suffering less and beginning to thrive as her body is becoming more aligned with her gender identity. She has been counting the days until she can have gender confirmation surgery.
According to The World Health Organization and the American Academy of Pediatrics, the dire negative outcomes of gender dysphoria are avoidable when gender affirming mental health services and medical services are provided. For many families, these services are only possible because of health insurance coverage.
If the Trump administration has its way, however, that will soon change.
Recently, the Department of Health and Human Services announced a policy that would roll back critical nondiscrimination provisions outlined in Section 1557 of the Affordable Care Act. If implemented, this civil rights rollback would harm millions of people in America by allowing health care providers to deny care to marginalized communities and worsen already existing health disparities in our country. The proposed rule would encourage discrimination against and eliminate or limit protections for individuals who are part of the LGBTQ community, people with limited English proficiency, people seeking reproductive care, and people with disabilities and chronic illnesses, exacerbating the barriers to coverage and discrimination that these communities already face within our health care system today.
Most relevant to my daughter, the proposed policy removes protections for gender identity and sex stereotyping and permits exclusion of gender-affirming care for transgender individuals. If implemented, this change will allow insurance companies and medical providers to discriminate against transgender individuals on the basis of their gender identity. Seventy percent of transgender and gender non-conforming patients already experienced discrimination in health care, and this policy would likely increase such discrimination.
With the announcement of these new regulations, insurance companies could restrict coverage for gender-affirming care, and medical providers could refuse to offer such care. I am terrified that we would not be able to afford or access life-saving surgery for our child. I say life-saving because without it, my child may again try to end her life. More than 41 percent of transgender people have attempted suicide at least once, and the rate is even higher among transgender youth.
My daughter recently spoke out against the new policy proposal at a state press conference: "How would you feel if your child or loved one took their life because they were not able to get the emotional or medical support they needed to live their best life as their authentic self, and be accepted by society for who they are?"  
Let us not stand idly by while our government systematically tramples on the human rights of marginalized minorities in our society.
The formal opportunity to comment on this proposal ended in August, but as the Department of Health and Human Services considers finalizing it, you can still voice your opposition by calling the Department's Office of Civil Rights at (800)-368-1019 to let them know you oppose RIN 0945-AA11 also known as "Nondiscrimination in Health and Health Education Programs or Activities."
National Coming Out Day, observed annually on October 11, celebrates individuals who come out as lesbian, gay, bisexual, transgender, or queer (LGBTQ) and their allies.
Alisa Gold is an advocate for equality and acceptance.
Related Posts
Image
When I became rabbi of Monmouth Reform Temple in Tinton Falls, NJ, I quickly discovered that some people in our community thought we were a church. Mail was addressed to "Monmouth Reformed Temple," and letters were addressed "Dear Pastor."
Image
In the beginning God created the heavens and the earth. The earth was unformed and void, and darkness was upon the face of the deep; and the spirit of God hovered over the face of the waters. God said: "Let there be light." And there was light.
Image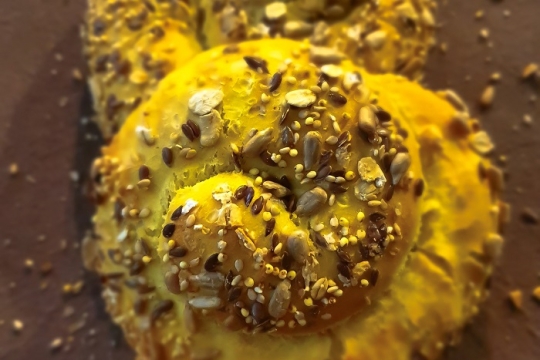 Decorate your Sukkot table with Ethiopian, North African, and Sephardi breads full of fall colors and tantalizing spice mixes and broaden our palates to the customs of worldwide Jewish communities. Laden with seasonal honey, pumpkin, or orange, they don't need braiding, and they make perfect gifts.