Image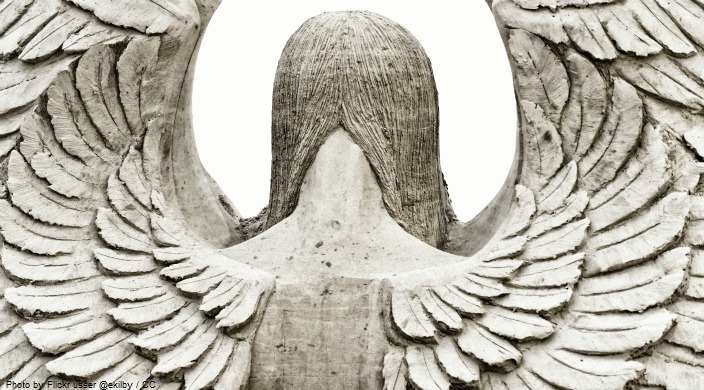 Although we may not think of Judaism as a religion of confession, we often are called to profess our sins – privately, between oneself and God. Indeed, the rabbis tell us we cannot attain t'shuvahT'shuvahתְּשׁוּבָה"Return;" The concept of repentance and new beginnings, which is a continuous theme throughout the High Holidays.  without it. Some complete a daily accounting; others rely on the rituals of Yom Kippur to perform this holy task.
This poem is my vision of how I stand before God – in all my doubt, with all my praise and my sins – to offer my confession, and so return.
I dance -
And rest
In the palm of Your hand.
I thought to stay
For a moment
Or a day,
At least until I caught
my breath.
There was a box of treasure
That I carried,
An offering
Of grace
And sin.
I will set fire to it.
And watch the smoke drift
And tangle
In the feathered wings
Of angels.

I don't believe in angels,
Or their glorious
Wings of
Opal and fire,
And their voices that
Sing hosannas to
Your name.

I will sing
A broken hallelujah.
My offering
Of ash and dust.
It is Yours--
The ash of my sacrifice
And the dust of stars,
The angels' tears
And their sacred indifference,
And the holy silence
That fills me
As I dance
And rest.
It is all in me
All of it
In every breath
And blessed sigh.

And I am so tired.
Even the dust of stars
Is heavy.
And so I will rest
In the palm
Of Your hand,
But I will no longer
Dance.
Related Posts
Image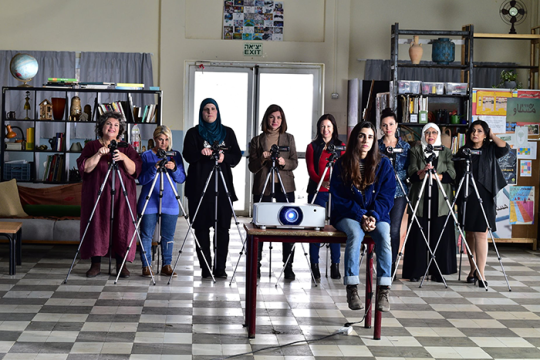 Both Arab and Jewish, young and old, the women of "Cinema Sabaya" learn about much more than filmmaking during the class; they discover that their differences are far outweighed by their bonds as women making their way in a patriarchal world.
Image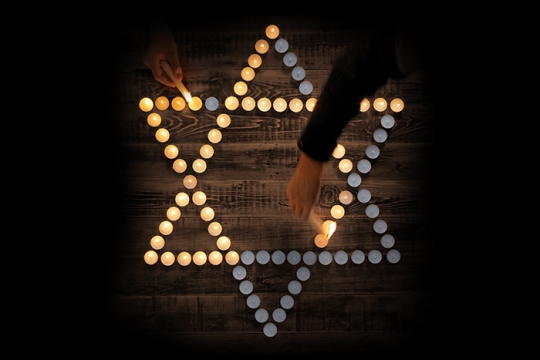 What does it mean to remember? It is to live in more than one world, to prevent the past from fading, and to call upon the future to illuminate it.
Image
A camel carrying a load. A golden pair of balanced scales. An open heart and an open mind. These are three of more than two dozen artists' visions of justice and righteousness featured in the invitational exhibition, "Tzedek Boxes: Justice Shall You Pursue."