I was recently asked by someone I very much respect to address "the" question. So I started to write the answer in a post... about five times without any luck. The "Why does a 20-something join a Reform Congregation" question. I have no kids and am Jewishly connected in my life, so why join a congregation?  Some may say it is a legitimate question. I say you are missing the point of congregational life.
The myth that young Reform Jews are not joining a temple because they don't find it useful or meaningful is bunk. The real issue is that Reform Jews as a whole aren't joining congregations because they don't find something useful or meaningful within membership. In many communities within the Reform Movement, synagogues have become bar and bat mitzvah factories. We are, in fact, in great danger of becoming what our more conservative and closed-minded co-religionists call "Judaism Lite."  If we challenge our communities to learn, grow and take responsibility, my bet is we will see some more folks filling the seats on Shabbat.  
I originally joined Temple Shaaray Tefila in New York City for three reasons. 1) I needed a place for the High Holy Days and my sister couldn't get me into Hillel services at Columbia anymore.  2) The location is three blocks from my apartment. 3) The congregation values young people making a commitment to the community so much that they set membership costs for people in their 20s at only $18 a year. (For a few years...)
But that isn't why I stayed.
Temple Shaaray Tefila is big and it has its traditional "big" issues.  It is dominated by middle aged and older people.  But there is also a strong group of 20 -30 somethings, with and without kids, called "JeTSeT" or Jewish Twenties and Thirties at Shaaray Tefila. We mostly attend the cohort-based alternative rock-n-roll inspired services called Shabbat Unplugged (if you are in new York City during one of these, you should come by), but we also participate in Mitzvah Days, Purim Parties, Chanukah Events and other stuff.  I don't think we do enough of it but there are a number of us (probably about the same percentage as that of the "general population" taking part in these programs) who participate in the community wide events.
Just like anyone who remains a member of an organization, I like being a member of my temple and I am proud to support it.
The issue at hand is the possibility of not providing anything of meaning in our congregations. So I guess this is a challenge that must go back to our leaders. Stop trying to tweet to us. I don't need to be your friend on Facebook and the "turn off your cell phone" jokes at the beginning of services were never funny. Teach me something. Make me think. Make me repent. Don't play to our collective weaknesses, play to our strengths and make us stronger.  Then I will come back to your services and even read your blog. But first, be my rabbi, cantor or teacher.
For there to be meaning, there must be substance. My generation has grown up in a time of instant information and somewhat lackluster content. Our religious experience should be more than just a Jewish version of what we get elsewhere. I want to be challenged. I want to learn. I want to be made to feel a part of something ONLY if I work at it. The problem isn't why 20s or 30s aren't joining congregations; the problem is the lack of substance, content and meaning in our congregations that results in Reform Jews of all ages staying out of congregational life. 
So please stop asking me why I joined a congregation. Ask me why I stay. That will provide a much more useful answer.
Related Posts
Image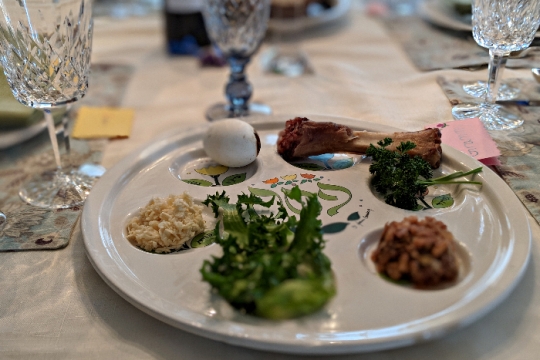 Last Passover began the urgent quest to reinvent much of Jewish life, highlighting that some of the ways we "do" Judaism needed to be updated. This year has been a powerful catalyst to shifts in how we perform our holy work.
Image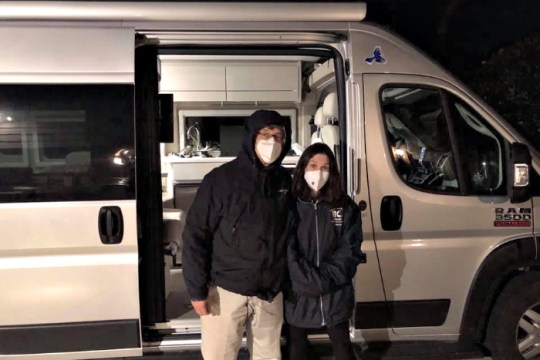 During a time when many feel so disconnected, Rabbi Jeff Glickman and Mindy Glickman of Temple Beth Hillel in South Windsor, CT, decided to take on a radical idea: Join as many Reform synagogues in America as possible.
Image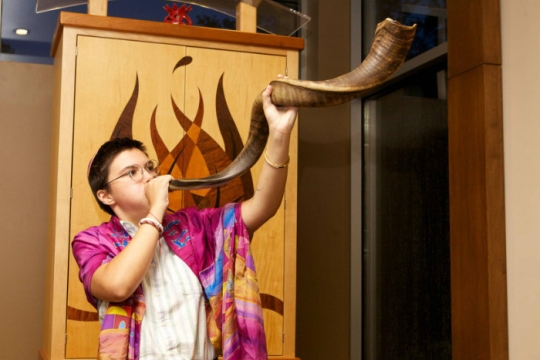 As we approach the most unusual High Holidays in recent memory, ReformJudaism.org is here to help you find ways to observe, celebrate or commemorate the holiday season that work best for you. Here are some helpful tips. 1. Find streaming services.