Image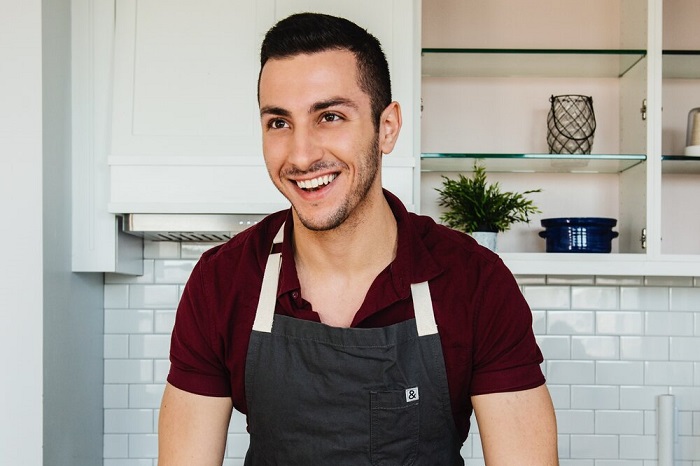 Jake Cohen's debut cookbook, Jew-ish: Reinvented Recipes from a Modern Mensch (HMH), is a New York Times bestseller. Jake is a former food staffer at Saveur, food editor of Tasting Table and Time Out New York, and most recently the editorial and test kitchen director of FeedFeed (@thefeedfeed). I caught up with Jake to talk about his passion for food as a gateway to Jewish rituals, celebrations, and learning.
What of some of your early memories of sharing Jewish meals?

My strongest memories of sharing Jewish meals were at Passover and the High Holy Days. We didn't sit down for family dinners during the week or on Shabbat, so my connection to Jewish observance was largely influenced by these holiday celebrations, especially through the lens of food.
Were you served traditional Ashkenazi dishes at these family gatherings?

Yes. My aunt made the same brisket every year for every holiday, and for Passover she prepared her apricot-matzah-farfel stuffed chicken, gefilte fish, and matzah ball soup. The matzah balls were never the same. People were always complaining, saying things like "This year the matzah balls are delicious. Usually, they're terrible."  Still, there was something beautiful about having this fixed menu that truly couldn't be shifted or people would lose their minds.
When did you realize that you wanted to make food your career path?

In high school, I started throwing dinner parties for friends. Seeing how cooking for others worked as a community builder, I decided to pursue a career in food. After graduating high school, I went to the Culinary Institute of America in Hyde Park, NY.
You wrote that your husband, Alex, "didn't grow up with brisket or babka. As an Iraqi Jew with family raised in Iran, he was brought up with a different repast repertoire made up of fragrant stews, spiced rices, and sweets brimming with rosewater and cardamom." How did you learn to put an Iraqi or Persian spin on your recipes?

I followed Alex's mother and aunt around their kitchen with measuring cups and a pad. That was the only way I was going to be able to do it, because a lot of their recipes had never been written down and will disappear with this last generation of Jews with ties to Iraq and Iran.

What were some of your surprise discoveries in the kitchen of Alex's mom and aunt?
Everything, from tahdig (crispy Persian rice) to kubbeh (beet stew), was new to me but tied to the same ritual traditions I grew up with. I would hear things like, "This is a dish we served at Passover, or this is one we served on Rosh Hashanah in Iraq." We are all Jews. We just celebrate the holidays with different menus. For me, that's the most beautiful part about exploring these Mizrahi foods.
You said that your book grew out of cooking for guests at your weekly Shabbat dinners. How so?
Alex and I, who did not grow up with Shabbat, were searching for a way to create a Jewish community that worked for us. So we started hosting Shabbat dinners in our New York City apartment through a nonprofit called One Table. We soon fell in love with the ritual of saying the blessings over the candles, wine, and challah, using this sacred moment to express gratitude, and finding a deeper connection to Judaism with friends.
 In our conversations, we didn't necessarily discuss the parashah (weekly Torah reading) but focused instead on how we could apply Judaism's ethical and moral teachings to our lives today. These weekly gatherings became very important to me because I was able to cook, learn, and explore my Jewish identity in a community of like-minded people.
What do the terms in the subtitle of your book, "Reinvented Recipes from a Modern Mensch," mean to you?
"Reinvented recipes" suggests that we are not in the shtetl anymore, that we do not have to be limited by any preconception of what it means to cook Jewish food. I think that there is nothing better than taking classics like kasha varnishkes and adding tons of herbs and giving it the treatments that would make people want to make it again and again. But at their core, the reinvented recipes still reflect our Jewish heritage and traditions. So, I don't claim that all these recipes are super authentic to the old country; a few of them are, but most have evolved as Jewish foods for the modern kitchen.
As for the term, "modern mensch," that's just a fun alliteration.
Isn't a mensch someone who really tries to live an ethical life?
That's right, and living an ethical life is my number one thought in everything I do. In the Jewish community, I think about how I can do the most for others.
What are some of the recipes in the book of which you are most proud?

The challah. I think it's so important that every Jew knows how to bake challah, not just because it's an iconic Jewish food, but because of its significance at Shabbat and as a vessel for nourishment that makes it truly one of the top-tier Jewish foods. One of the proudest things that's happened throughout this process is having so many people tag me the first time their challahs came out well and tell me that it's a Shabbat ritual that they want to bring into their lives. That's the most important thing that could come out of this book.

What's special about your challah recipe?

I find that many recipes aren't sweet enough. This one has the perfect ratio of sugar to honey, so you get the flavor and the sweetness. It's fluffy and not dense and presents the visual cues you're looking for. It's everything you want in a challah.
You are a national best-selling author and enjoy a huge following on social media. Do you have a special sauce that accounts for your fame?
I would love to say that I've come up with a get rich quick scheme. But no, I think it comes from putting my heart and soul into everything I do. And I'm just very blessed that people can relate to my work and my perspective.
Related Posts
Image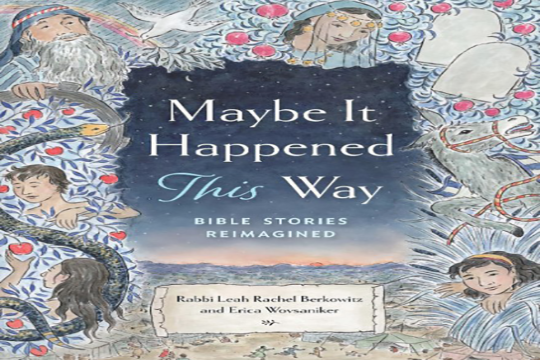 "Tell me a story" is a constant refrain for those of us with children in our lives. Almost as often, when the last page is turned, the child looks up and asks, "again?" Sometimes, this is a joy. Sometimes, re-reading, and re-reading some more, becomes a burden.
Image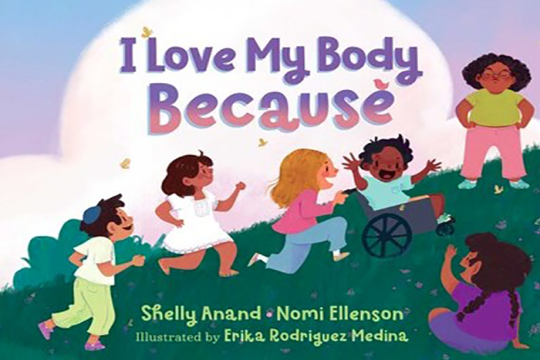 We sat down with author and photographer Nomi Ellenson to discuss her work, how her Jewish values have shaped what she does, and her mission to help people of all ages and genders, to see themselves as b'tzelem Elohim, created in the image of the Divine.
Image
I had been wanting to write about Queen Vashti for a while. A big part of my rabbinate and my writing focuses on uplifting the stories of women in the biblical narrative, especially those who do not get enough attention.