We are four weeks into the Counting of the Omer, the period of seven weeks between Passover and Shavuot. Once a time of waiting as grain grew in fields, ready for harvesting at Shavuot, this period of time later became interpreted as a time of personal growth.  We move not only from the experience but also the mindset of slavery, to the moment of Revelation at Mount Sinai, understood as a God-encounter where we can be at our most spiritually expansive; exhibited through a refinement of character traits and behaviors that see our actions most aligned with our values and beliefs.
The tradition of Counting the Omer is a practice of counting each day as we reach sundown. But while each day brings us closer to the festival, the ritual asks that we count up and not count down. Perhaps this is purely pragmatic. Shavuot is the only biblically ordained festival that is not provided with a specific date on a specific month but, rather, is described as seven weeks after Passover. So we count up until we hit seven. Perhaps the counting is also symbolic - the sense of moving upward as in a spiritual ascent, just as Moses ascended Mt. Sinai for the Revelation encounter. But perhaps, also, the upward counting is a way of reminding us to keep moving forward. Sometimes our life experiences see us looking back, trying to hold on to something that is gone. We experience the pain of loss, as we should when we lose something, but sometimes the pain stays with us so much longer because of our inability to notice what is right in front of us today. When we count the Omer, before reciting the formula for announcing this day, we number the previous day. So, when announcing the arrival of the third day, we would say aloud 'yesterday was the second day' and then, after the blessing for counting the Omer, we announce 'today is the third day of the Omer'. We recognize that we are formed by our  past experiences, but then we affirm the newness of this day - we will not be defined or limited by our past. We face today as a new opportunity, with new potential for growth and spiritual expression. This year, as I count the Omer, I am aware of my own journeying, and the tendencies to look back or look forward, but sometimes forgetting to treasure this very day. Not long after Shavuot I will be journeying from Congregation B'nai Israel in Bridgeport, CT, to Congregation B'nai Shalom in Westborough, MA. It is a bittersweet time. Looking back, I find myself trying not to count or notice that there is one day less left at B'nai Israel. It has been such a wonderful spiritual home these past six years, and it is not easy to leave.  And yet, I am thrilled to have been given the opportunity to serve Congregation B'nai Shalom, and each time I return for another visit and meet more people, my enthusiasm grows. I begin to imagine the work we will do there together. Looking back... and looking forward... and sometimes forgetting to notice this moment and this day. Hayom shloshim yom, sh'hem arba'ah shavuot u-shnei yamim la'omer. Today is the thirtieth day, making four weeks and two days of the Omer.
Rabbi Rachel Gurevitz serves Congregation B'nai Israel in Bridgeport, CT, and will soon become the rabbi is Congregation B'nai Shalom in Westborough, MA. Originally posted at Sh'ma Koleinu: Hear Our Voices
Related Posts
Image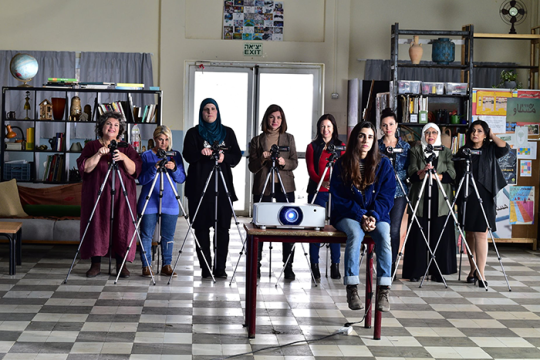 Both Arab and Jewish, young and old, the women of "Cinema Sabaya" learn about much more than filmmaking during the class; they discover that their differences are far outweighed by their bonds as women making their way in a patriarchal world.
Image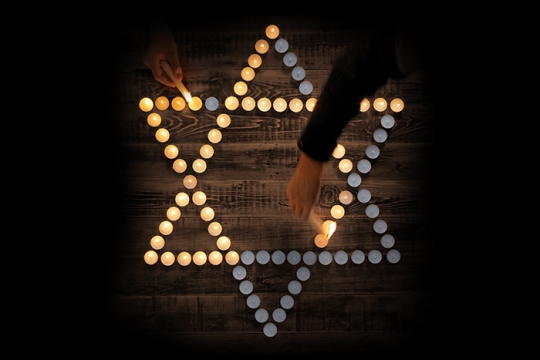 What does it mean to remember? It is to live in more than one world, to prevent the past from fading, and to call upon the future to illuminate it.
Image
A camel carrying a load. A golden pair of balanced scales. An open heart and an open mind. These are three of more than two dozen artists' visions of justice and righteousness featured in the invitational exhibition, "Tzedek Boxes: Justice Shall You Pursue."