Image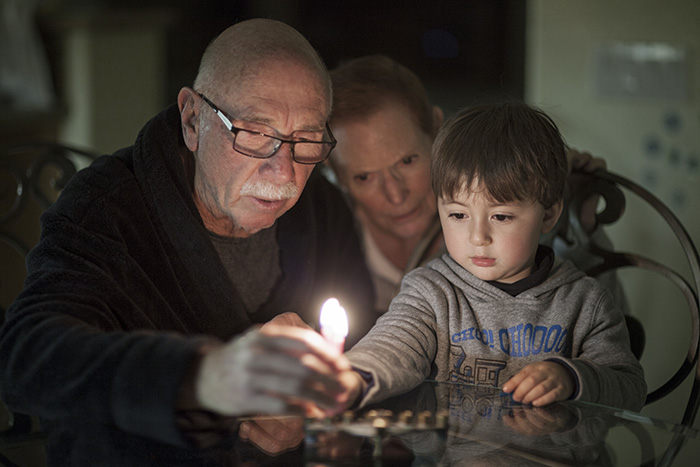 When I lead Jewish grandparenting discussion groups, the topic of creating an extended interfaith family often arises. Many of the questions I hear relate to December holidays:
"How can we create a warm relationship with our mechutonim (child's in-laws)? We like them a lot and want to be together as a family – for ourselves, our children and our grandchildren – but they celebrate Christmas and we do not."
It is important to remember that whenever partners from any background make a commitment to one another, become engaged, or get married, there may be questions about celebrating holidays and maintaining family traditions:

Where, when, and what will we celebrate?

Whose traditions will become part of our new family?

How will we include all relatives and create a balance between the two families?

All of these questions may become more complicated when there are different holiday celebrations and traditions added to the mix:

"Our daughter-in-law's parents invited us to their home for Christmas. Should we go?"

"In our family, we give Hanukkah gifts to children, but the adults never exchange presents. My daughter-in law's parents came to our house for latkes during Hanukkah with beautifully wrapped gifts for my husband and me. We did not have presents for them."

"We know that our daughter and son-in-law have asked his parents to wrap gifts for the children in Hanukkah paper. How should we wrap presents for his parents?"

For each of these questions, communication may be the key.

The best advice I have for parents who want to maintain closeness with their adult children is to talk to them. Find out what they would like you to do. Come to the in-laws on Christmas or find another time to visit? Bring gifts or not? Use Hanukkah paper or Christmas paper to wrap presents? Keep in mind that the specific answers may be less important than the conversation itself.

Communication demonstrates that parents on both sides want to be respectful, but may not know how to do so. When left to chance, a seemingly insignificant action, such as what wrapping paper is used may help build a warm extended family. On the other hand, it might cause a misunderstanding that festers for years. When you talk to your children, keep these points in mind:
Make clear your desire to create a warm extended family and that you want their help in defining your role. You might say, for example, "We want to make the December holidays as comfortable as we can, especially for our grandchildren."
Be clear about your boundaries and comfort level. For example, "We would love to come for dinner, but we would rather not attend the church service."
Ask your children if they would like you to invite their in-laws for Jewish holiday celebrations at your home.
Think of ways that you can comfortably participate in others' holiday celebrations and show respect for your mechutonim. For example, wrapping gifts in silver paper with white bows may be a way for a Jewish family to participate comfortably in holiday celebrations with in-laws who celebrate Christmas. Such a compromise shows respect for both families and acknowledges differences without making an issue of the differences.
Ultimately, these conversations offer a way for you to be positive and proactive, and build warm family relationships.
Related Posts
Image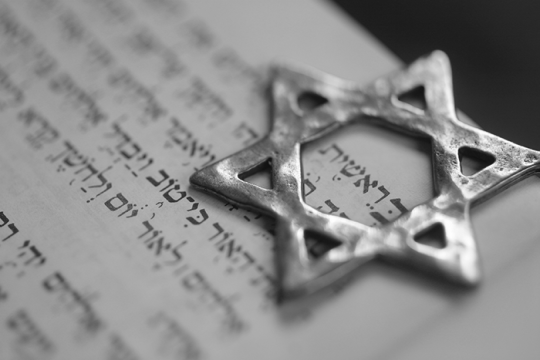 In the many years (57 to be exact) that I have been in an interfaith marriage, I felt somehow removed from antisemitism. I was raised in a Roman Catholic family, and, while there were a few comments from aunts and uncles when I got engaged, it was the 1960s, and I was in love. I believed we would figure it out as we went along.
Image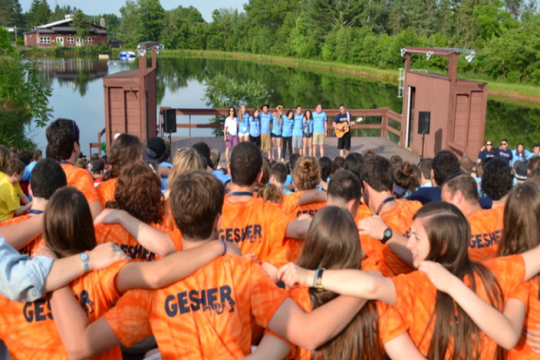 My children have learned so much, and have taught me so much, about what it means to be a mensch, a good person, from their summers at Camp Harlam.
Image
Sam and Lauren Trohman, a Jewish couple, run NOSH Butters, a company specializing in nut butters. We spoke with them to learn more about their business venture and what their work means to them.