Image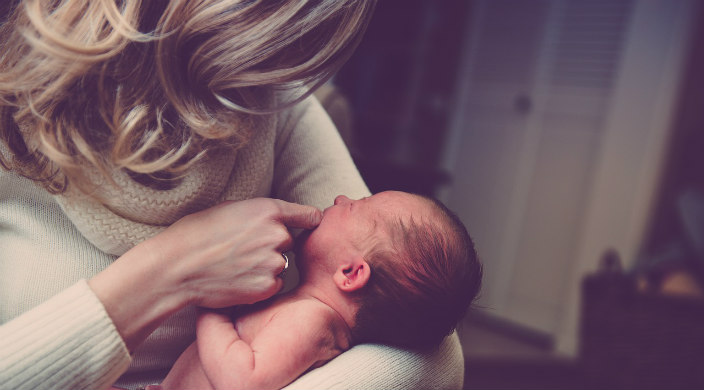 My beautiful, screaming daughter was born May 30th. I finished my job as an assistant rabbi on June 30 and began serving a small congregation as a part-time rabbi on July 1st. Shira continued to scream. The congregation was loving, supportive of my leadership and new ideas, and embracing of my family. My rabbinate was flourishing – but inside, I was dying.
I can still feel the tears running down my face as I sat, holding my daughter as she screamed at my breast, refusing to nurse. If I could not breastfeed her, I thought, it must be my fault. And so we cried together, each seeking comfort in the source of each other's pain.
In retrospect, Shira had problems learning to suck – on my breast, on the supplemental nursing mechanism that followed, and on the subsequent bottle. She had sensory integration issues, a tendency to cry without cause, a resistance to napping, and a head full of hair that made folks stop in the grocery store to comment.
"Is she a good baby?" they asked. A good baby? Of course, she was a good baby – 24 hours a day. But she did have a tendency to cry all the time. That's what they were asking. Did she sleep? Did she comfort easily? No. "She's a lovely baby," I would reply, because even though she made me feel inadequate, even though I couldn't nurse her or comfort her, I loved her.
Somehow, I was able to switch my functioning self on and off, smiling and rabbinic at work but in howling despair at home. Finally, my OB/Gyn diagnosed me with postpartum depression and referred me to a wonderful therapist. Almost 20 years later, I still rely upon her, along with a psychiatrist, to help me with my depression and bipolar disorder. Still, I continue to wonder how my congregation or how any congregation – or rabbis, for that matter – might have responded better to my distress.
Many communities give welcoming baby baskets to families with newborns; some even arrange meals for a few weeks. We could arrange to check back, at 12 weeks or so, to see if postpartum depression (which affects one in every eight moms!) has come to call. How might we change our communities, our congregations, preschools, and day schools so that parents aren't worried that, if they admit to depression, they will be stigmatized years later when they join our educational or Shabbat communities? Why don't we step forward when someone refers to an individual with a mental illness as "that crazy person"?
Research indicates that around 60% of people with mental illnesses go to their clergy person for help. We liberal clergy often forget the power of our presence: Rabbis can not only to refer people to psychiatrists, but also be a source of spiritual guidance and deep listening. Even as a rabbi, I have felt spiritually adrift, longing to pray, but unable to find God. In the midst of my depression, I longed to have someone pray with me, to sit with me in a moment of connection.
People with depression, or bipolar disorder, or schizophrenia often do not have the internal resources to ask for help. Rather, they need their rabbi and their community (perhaps a Chesed Committee, if one exists) to reach out proactively to them and offer concrete help. When a congregant suddenly disappears from Shabbat services, a call to that person can be life-altering. "Look," it says. "The community noticed I am missing, and they care." If someone reaches out to say, "I will pick you up and sit with you at synagogue this Shabbat," that offer helps a person who is feeling paralyzed with pain make a real change in his or her week. A monthly phone call to check in, an offer of meals or a listening ear to the family of a mentally ill person – these small steps can be transformative to those who are suffering.
All congregations should have mental health literature in their lobby, and the number for the National Suicide Prevention Help line (1-800-273-8255) posted where vulnerable people can see it whenever they are in the building. But that's just the beginning. We must reach out to those who are suffering and, with an open mind, ask, "How can I help?" We can be actively present, understanding that those in pain may not be able to ask for themselves.
My crying baby is now a young adult who is deeply immersed in Jewish life. Even when she was a bit cranky, the Jewish community has always embraced her. Surely, we can embrace the mother with a mental illness as well.
February is Jewish Disability Awareness and Inclusion Month (JDAIM), a unified initiative to raise disability awareness and support efforts to foster inclusion in Jewish communities worldwide. The Union for Reform Judaism is proud to partner with the Ruderman Family Foundation to ensure full inclusion and participation of people with disabilities and their families in every aspect of Reform Jewish life. Visit the Disabilities Inclusion Learning Center to learn more.
Related Posts
Image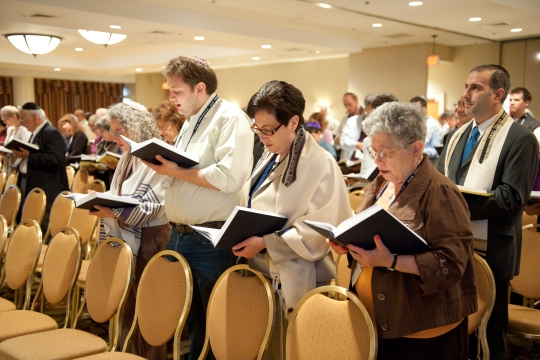 The reality is, one never knows whether someone else is suffering from an acute illness. A broken leg is obvious; a broken spirit, not so much. Many of us contend with invisible illnesses, whether physical, such as Multiple Sclerosis or chronic migraines; or mental, like anxiety or schizophrenia.
Image
As a mother of a one-year-old son, I've watched Encanto more times than I can count. Around my second time watching it, I realized that "surface pressure" is an amazing metaphor for the struggles I face as a parent. Especially as a parent preparing for both my and my son's first Passover, the preparation of cooking and cleaning before the first seder is certainly stressful.
Image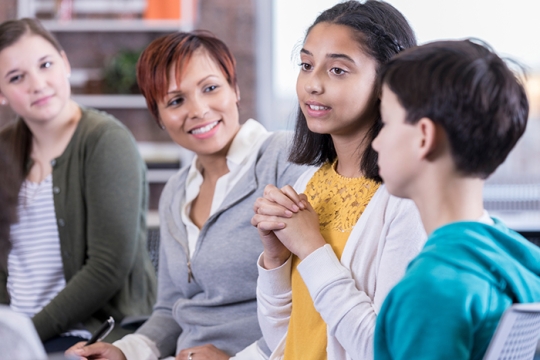 But I need your help to ensure that every student can access mental health care, no matter where they live.