Image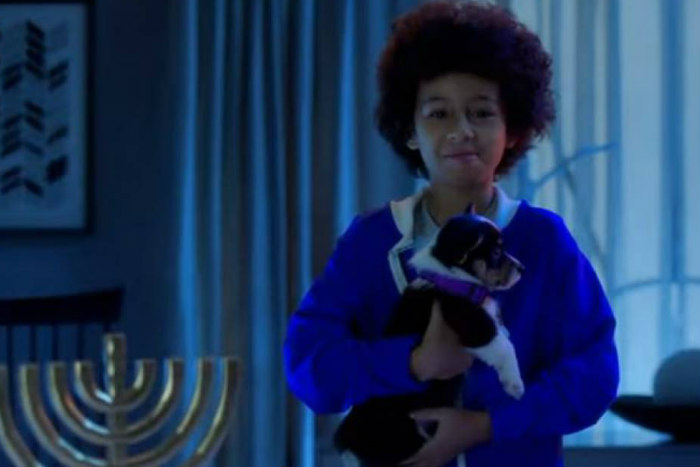 "Imma get what I wannakah
Imma get a puppy for Hanukkah..."
There are plenty of Hanukkah songs out there, but when a great new one comes out, it truly feels like cause for celebration.
Start celebrating, because Hamilton star Daveed Diggs has dropped the best and cutest new Hanukkah song of the year with "Puppy for Hanukkah," released this week by Disney Records just in time for the holiday. And yes, he does refer to the Hanukkah blessing as "a bop." 
Diggs, who was raised Jewish, won a 2016 Tony Award for Best Featured Actor in a Musical for his roles as Thomas Jefferson and Marquis de Lafayette in Lin-Manuel Miranda's smash hit musical Hamilton. He's also known for his recurring role on the TV show Black-ish. 
In 2015, Diggs told Broadway.com, "I went to Hebrew school, but opted out of a bar mitzvah. My mom is a white Jewish lady and my dad is Black. The cultures never seemed separate; I had a lot of mixed friends. When I was young, I identified with being Jewish, but I embraced my dad's side too." His video, which features Jewish kids of Color eating latkes, spinning dreidels, and hoping for puppies, is a beautiful, authentic representation of the diversity of our Jewish community. 
Long story short, we love Daveed Diggs, and this adorable new Hanukkah jam, replete with rapping kids, a little bit of klezmer music, and (spoiler!) gift-wrapped puppies at the end is exactly what we needed to bring a little bit of much-needed light and levity to a heavy year. 
For more Hanukkah tunes to keep you rockin' throughout the holiday, check out our Spotify playlists. 
Related Posts
Image
In this season, time is immutable. It can be questioned, but not changed. Family can be understood, but not altered. The self, in this case, the result of intergenerational trauma, must be accepted. In Russian Doll, the only way to see the good in the world is to stop looking back, to stop journeying inward, and to the wake up in the present.
Image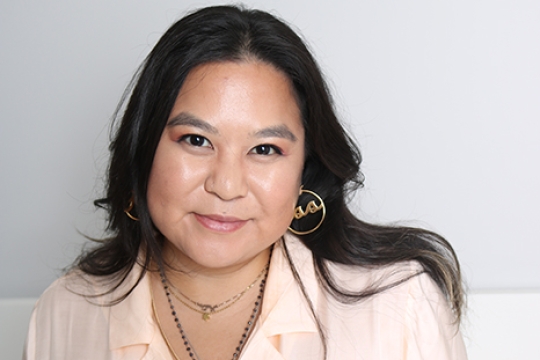 Amy Albertson (she/her), 30, is a Chinese Jewish advocate and online educator living in Northern California. She works as a social media consultant for Jewish organizations.
Image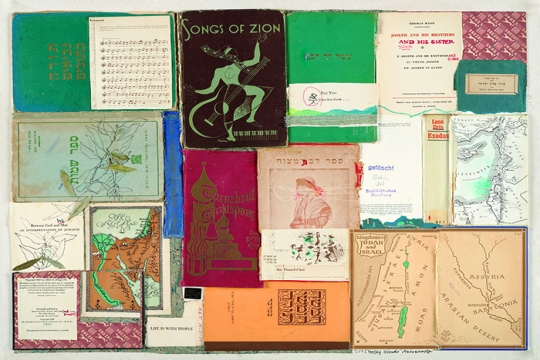 On June 3, 1972, Rabbi Sally Priesand was ordained by Hebrew Union College-Jewish Institute of Religion as the first woman rabbi in North America. To celebrate this milestone in Jewish and American history, HUC's Dr. Bernard Heller Museum in New York partnered with The Braid's Story Archive of Women Rabbis in Los Angeles to create the exhibition "Holy Sparks," presenting 24 ground-breaking women rabbis who were "firsts" in their time.