On Monday night,
Machon
Kaplan turned up the heat with "Chopped"! Adding fun, flare and competition to communal eating, the RAC provided us with funds and time to cook a fabulous potluck meal. Between appetizers, entrees and desserts, our stomachs were the real winners (although, let's be honest, my room rocked it out).
One of the dishes prepared by Machon Kaplan participants for the Chopped competition.
On a more serious, less food-related note, we spent Monday morning with RAC Director Rabbi David Saperstein, who taught us about religion in American politics and elections. We discussed the perceived conservative political trend within the Jewish community and whether this image bears out in reality. I realized what a big part religion plays in our political system; not only do our officials frequently exploit their religious affiliation for political gain, but they also employ biblical language in arguments. Rabbi Saperstein teased out the difference between utilizing religious references in an exclusive versus a universal manner. Finally, I was surprised to find that the American public not only prefers politicians with mainstream, monotheistic religious affiliations, but also those with minority religious beliefs are seen as more desirable than non-believers. Ultimately, this creates a tension between personal voting preferences and an inadvertent religious test for public office.
Finally, I must write about the amazing work I am doing at
Jewish Women International (JWI)
! I am rewriting our advocacy toolkit to ensure that it is accessible, inviting and informative for readers. We are also working hard to maintain provisions for LGBTQ people, immigrants and Native Americans in the Violence Against Women Act, and I have blogged about the
shackling of pregnant inmate women during child labor
, the
status of feminist advocacy amongst Generation Y
, and the role Cosmopolitan magazine plays in sex education when schools do not provide accurate materials (the last one will be published shortly). Check out my work and that of my fellow interns on
the JWI blog
!
Chelsea Feuchs is a participant in the
Machon Kaplan Summer Social Action Internship Program
. She is interning at Jewish Women International.
Related Posts
Image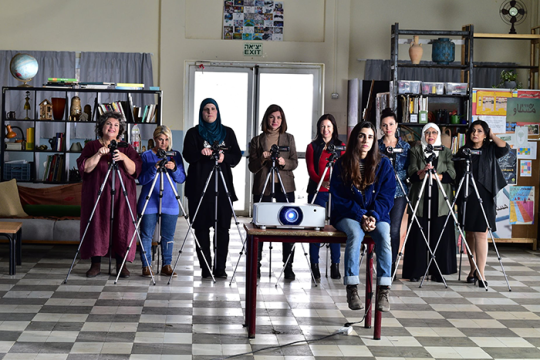 Both Arab and Jewish, young and old, the women of "Cinema Sabaya" learn about much more than filmmaking during the class; they discover that their differences are far outweighed by their bonds as women making their way in a patriarchal world.
Image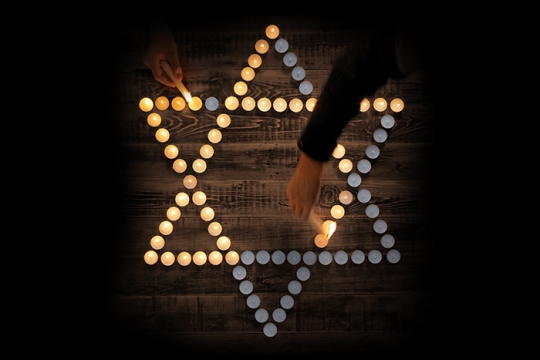 What does it mean to remember? It is to live in more than one world, to prevent the past from fading, and to call upon the future to illuminate it.
Image
A camel carrying a load. A golden pair of balanced scales. An open heart and an open mind. These are three of more than two dozen artists' visions of justice and righteousness featured in the invitational exhibition, "Tzedek Boxes: Justice Shall You Pursue."