Image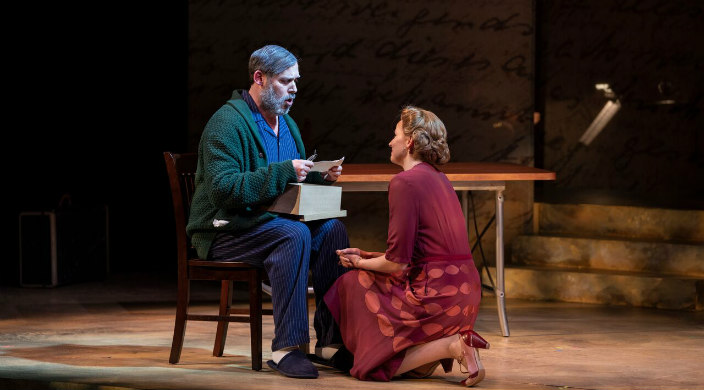 Dear Erich: A Jazz Opera, co-produced by the New York City Opera and National Yiddish Theatre Folkbiene, premiered in January 2019 at the Museum of Jewish Heritage in Manhattan to standing ovations. The music is by Ted Rosenthal, the world-renowned jazz pianist and composer; he and Lesley Rosenthal wrote the libretto.
Ted Rosenthal conceived Dear Erich after learning the contents of 200 letters, written mostly by his grandmother, Herta, trapped in Nazi Germany, to his father, safe in America.
"They opened a world for me," recalls Ted, "with vivid depictions in a personable voice – the voice of the grandmother I never knew….I could feel in starkly personal terms the institutionalized hate that befell them. Their frustrated efforts to emigrate, and the walls of persecution closing in….These revelations inspired me to write Dear Erich."
Ted discovered the letters in his deceased father's house in 1995, but not knowing German, he stored them unread in his attic. Their contents may never have been revealed had Ted not been invited to Herta's hometown of Bad Camberg, Germany 20 years later to attend the ceremonial re-opening of the old Hebrew School. There he met a member of the local historical society, who offered to translate them.
The curtain opens with Erich as an ailing old man at home, half-consciously having "conversations" with his dead mother. Erich's son and daughter come to visit but are repelled by their father's continued evasion about the source of his emotional distress. In his review of Dear Erich in The New York Times, Anthony Tomassini notes how "the wistfully restrained qualities of Mr. Rosenthal's mellow jazzy score convey regret and fragility. When his grown children try to rouse him, then complain that he has shut them out emotionally, jittery rhythms suggest both their American sassiness and genuine concern."  
Moving from present to past and back again, we meet Erich as a young man in Hitler's Germany, where he is tormented by his fellow students and cursed by his teacher for being a Jew. Expelled from school, he decides to accept a fellowship to the University of Chicago and tells his parents, "We all should go before it is too late." His father, Friedrich, refusing to abandon the family scrap metal business, responds: "These times are not for us now. Clouds will part. The sun will return." Herta also does not heed Erich's plea: "This country is the place I love…the place I know…to keep you safe, I let you go."
In Chicago, Erich quickly becomes a fan of the Cubs, the White Sox, the Bears, and gets into the swing and jazz music scene. The Times' Tomassini notes: "The scenes that invite real break-out jazz work well: when Erich encounters American city street life; when he heads with his wife, Lili, to a Chicago club; when the jazzy spins during their wedding party segue into traditional Jewish dancing."
They soon have a child, yet this joyful moment, like the wedding, only intensifies the worry and guilt Erich feels about the family he left behind.
In a letter dated December 4, 1938, Herta gives Erich devastating news:
"Father finally came back to us [after being detained on Kristallnacht], but with very high fever and pneumonia. We took him to the hospital in critical condition. Then heart failure suddenly occurred. And thus in one stroke, I lost my loving husband and you, dear Erich, the best and most benign father…Please go to a synagogue and say Kaddish."
From week to week, Herta's letters to Erich become more and more desperate. Time is running out, but mother and son are stymied by Kafkaesque visa requirements on both sides of the Atlantic. In a powerful scene, Herta and Erich appear alternately before the same immigration official, accompanied by the musical tick tock sounds of a clock.
David Salazar of Opera Wire writes:
"This is perhaps the strongest piece in the entire show from a musical-dramatic standpoint…The music frays anxiously with repetition of percussive knocks that grow incessantly disturbing when coupled with violent knocks from an increasingly hostile Nazi officer. In the midst of this panic, we hear a calm and collected immigration officer whose nonchalant manner intensifies the irritation one feels."
Rosenthal wants us to know that he took dramatic license, exaggerating or making up some elements of the story. Had he not done so, the opera would for many in the audience have been almost unbearably tragic. Instead, we are treated to a story of love, forgiveness, and redemption. Add to that a masterful score and libretto, and we have the makings of an exciting new addition to the jazz opera repertory.
Excerpts from Dear Erich and a talkback session with composer Ted Rosenthal are scheduled for May 3, 2019 at Westchester Reform Temple in Scarsdale, NY.
Related Posts
Image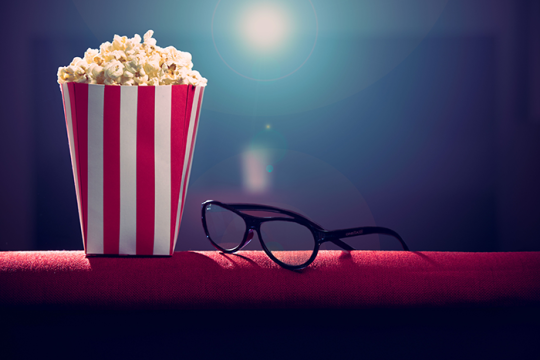 Two very different Jewish films have emerged on the 2023 late summer film scene. One depicts the trials and tribulations of a 75-year-old legislator during the greatest crisis of her life, the other portrays a 12-year-old girl on the cusp of adulthood.
Image
As we are amidst the season of new beginnings - new Jewish year, new school year, and new Torah cycle - we have a wonderful opportunity to explore the many Broadway composers who were inspired by the Biblical beginnings of the Book of Genesis.
Image
These are Torah portion haikus.