Image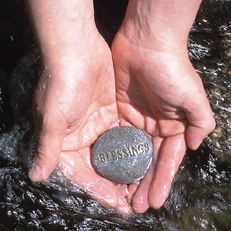 The High Holy Day season was not an easy time for my family this year, as my son passed away in January. Rosh HaShanah includes a Torah portion about a father who almost sacrifices his son; I would not have passed Abraham's test. When my son died at the age of 17, I learned firsthand that there are times when there is no ram in the bushes. I also felt, firsthand, the embrace of a compassionate religion. So why is it that, these days, religion seems to be blamed for so much? Here's what I can tell you about my synagogue:
Recently, we coordinated with other local houses of worship, including many black churches, to oppose a state constitutional amendment prohibiting gay marriage.
In order to become a bar or bat mitzvah, that religious school student is required to complete one or more community service mitzvah projects, volunteering at least 13 hours to directly helping other people. They work with the elderly and the poor; they tutor, visit new immigrants, and help those with special needs. By doing this, they do more than learn about what is written in the Torah; they live it.
Our high school students go on "mission" trips that have nothing to do with proselytizing. They go to New Orleans to help rebuild homes and lives, and they go to Washington, D.C., to learn about public policy issues and Jewish values through the RAC's L'Taken seminars, lobbying our Congressional representatives about issues from economic justice to civil rights to immigration reform.
Like many temples, ours has a lay committee whose sole purpose is social action. Another committee maintains a synagogue garden and gives away everything grown in it to those who might otherwise be hungry. Our Brotherhood and Sisterhood each work monthly at the local soup kitchen.
During the High Holy Days, we hold a major food collection drive. The amount we take in and give away is measured, quite literally, in tonnage.
Of course, we also take care of our own, as I found out when my son died. I didn't know that kind of support existed until I was on the receiving end.
In a Rosh HaShanah sermon, my rabbi said that our version of organized religion brings three things to the table: community, continuity, and ethics – and I agree. As I see it, religion has two imperatives that often compete with each other: vigilance and compassion. Whenever vigilance has the upper hand, be careful; when compassion has the upper hand, however, the positive outcomes are numerous. Though others look at religion and only see vigilance, I know that at the heart of my religion – and most others – are kindness and compassion, even if this isn't universally apparent. For example:
In my home state of North Carolina, slavery was once legal – but in my community. a number of abolitionists assisted with the Underground Railroad, a movement heavily supported by local Quakers.
Through Habitat For Humanity, volunteers have built thousands of homes for people who might otherwise not have a roof over their heads. Many Jews (including me) have volunteered with Habitat, but this isn't a Jewish movement; it's a church-based, Christian one.
Sadly, the positives of Islam are too often ignored in the West. In his blog, American Muslim Dr. Hesham A. Hassaballa writes about Islam's well-developed compassionate side and its impact on his life.
I've heard enough times that religion is, over all, a negative influence on the world. Of course there are people, like the Osama Bin Ladens of the world, for whom religion is a negative influence – for whom religion is all about vigilance and compassion is, at best, an afterthought. That's not remotely true for me because that's just not how Reform Judaism works. For my family and me, as we mourn our son's death and prepare for our daughter's bat mitzvah, religion is an extremely positive influence in our lives Chesed, the Hebrew word for kindness, appears 248 times in the Torah. Ancient doctors used to (wrongly) claim there were 248 bones and organs in the human body (science sometimes hypothesizes and then adjusts). Using this parallel, Jewish tradition concluded that kindness should run through every fiber of our being, and compassion should be as central to us as our own blood and guts. As far as I'm concerned, Reform Judaism is getting it right – and our lives are better for it. Steve Taub has been a member of Temple Emanuel in Greensboro, N.C., since 2006. Tragically, his beloved 17-year-old son, Jonah, died in January. Jonah is also survived and missed by his mother Deb and his sister Rose.
Related Posts
Image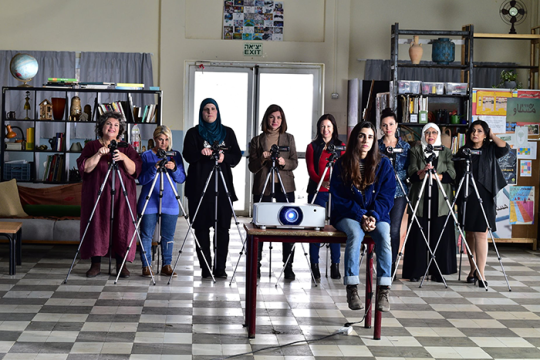 Both Arab and Jewish, young and old, the women of "Cinema Sabaya" learn about much more than filmmaking during the class; they discover that their differences are far outweighed by their bonds as women making their way in a patriarchal world.
Image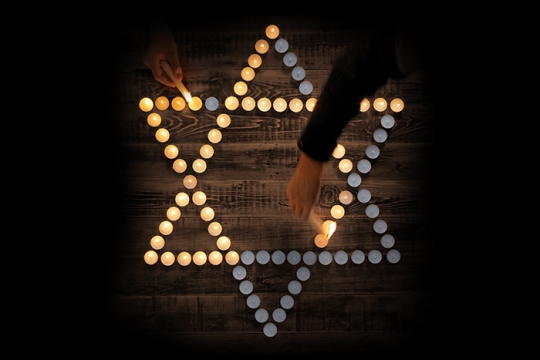 What does it mean to remember? It is to live in more than one world, to prevent the past from fading, and to call upon the future to illuminate it.
Image
A camel carrying a load. A golden pair of balanced scales. An open heart and an open mind. These are three of more than two dozen artists' visions of justice and righteousness featured in the invitational exhibition, "Tzedek Boxes: Justice Shall You Pursue."