Image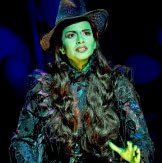 Last week in Greenville, Mississippi, we at the
Hebrew Union Congregation
, and the
First Presbyterian Church
had our annual pulpit exchange. This is an event that both communities have very quickly come to love. Congregants enjoy seeing neighbors, making new friends, learning something new about another religious tradition and hearing a fresh voice give the sermon. The
Reverend Jonas Hayes
, pastor at First Presbyterian, and I have been talking about what more might come from the relationship our congregations enjoy. After all, we are powerful. Power is one of the concerns that drive us to join communities in the first place. Each of our congregations is in a position to have much more success in discerning God's will, and much more impact in carrying it out in the world, than any individual can hope for. When two congregations join forces, well—in the words of Elphaba, the green-hued Wicked Witch of the West, speaking to Glinda in the musical,
Wicked
—"Think of what we can do…together!"
Mandy Gonzalez as Elphaba in "Wicked" at the Gershwin Theater. Photo courtesy of the New York Times.
In the case of Glinda and the Wicked Witch of the West, one of the elements that makes their proposed alliance so very potent is how vastly different they are from one another. They have different strengths, different styles, different perspectives, different connections and resources. Their coalition aggregates their respective power not merely in a linear, additive way, but rather in a quantum, exponential way. Now, when I observe that the members of our respective communities are, in fact, quite similar in many ways, it is not only because I am loathe to compare one of our communities to the Wicked Witch of the West (though I am a big Elphaba fan). We at Hebrew Union Congregation and First Presbyterian Church of Greenville share interests, values, social circles, and many cultural references and assumptions, even some kinfolk. We represent a relatively narrow segment of the local population. In the heart of the
Mississippi Delta,
in the
fifth-poorest
county in the United States, differences of race and class are tearing at the fabric of the city of Greenville and the entire region. Some programs, such as
Delta 180
and
Greenville Renaissance Scholars
, are changing hearts and turning lives around. I can't help but wonder, though, in a state with
more churches per capita
than any other, whether the key to systematic social change can't be found in our religious communities, if only we can work across divisions of race and class. In the beginning, our scripture teaches us, God created humanity
betzelem elohim
, in the image of God, every one of us. Every human being descended from Adam and Eve. From Noah and his family. Every prophet of every great faith tradition preaches this message: We are One, in our humanity, in our capacity for holiness and compassion, in our quest for meaning and dignity. The differences that separate us—race, class, religion, experience, sensibilities—are circumstantial, temporal matters. Our shared task, our goal, is
tikkun olam
, repair of the world. And the only way we can get there is to work together.
The author of this post, Rabbi Debra Kassoff.
That's what Rev. Hayes and I hope to do. We talked about it at church and in the synagogue last week. We have a few ideas of our own, but we really look forward to hearing what our congregants think will work best for pushing people out of their comfort zones and into dialogue and action. What do you think? I'll keep you posted.
Rabbi Debra Kassoff of
Hebrew Union Congregation in Greenville, Mississippi
, is a
2012-2013 Brickner fellow
. She blogs regularly at "
A Pondering Jew.
"
Photo at top right: credit to Joan Marcus, courtesy of The New York Times.
Related Posts
Image
At Yom Kippur, we wish one another "a safe and easy fast," but for those of us with eating disorders, it will be neither safe nor easy. It will be dangerous, but more so detrimental.
Image
We hear the story of Jonah on Yom Kippur, as an example of the power of repentance and redemption. But my favorite thing about this story is how perfectly messy it is to heed God's call.
Image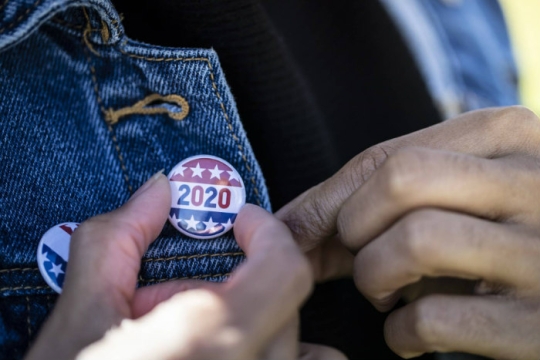 Deuteronomy 16:20 directs us: "Tzedek tzedek tirdof" – Justice, justice shall you pursue. The words remind us of the importance of ensuring justice itself is achieved through just means.