October is Domestic Violence Awareness Month, a time for commemorating the victims of domestic violence and educating ourselves and others about this heinous, and often "taboo," topic. Domestic violence is shockingly pervasive in the United States:
Ironically, just three weeks before the start of Domestic Violence Awareness Month, the Shawnee County District Attorney's Office in Kansas "decriminalized" domestic violence to save money in the face of a 10% budget cut. Already, the District Attorney's office has turned back 30 cases of domestic violence since September 8, meaning that many perpetrators will be released back into their communities, placing their victims and other residents at additional risk. The fact that an elected official believes it is acceptable to stop prosecuting domestic violence misdemeanors in the face of financial constraints indicates there is still a gross education gap about the problem of domestic violence.

In light of Domestic Violence Awareness Month, in an effort to further inform those in our government, and in anticipation of the Violence Against Women Act reauthorization this year, the Interfaith Domestic Violence Coalition is sponsoring a briefing titled "VAWA & FAITH" tomorrow (Tuesday, October 18), at the Capitol Visitor Center in Room SVC 201-00 from 10:30 to 11:30 a.m. The briefing is open to the public. Join us at the event or follow the briefing on Twitter (#DVAM, #VAWAfaith). To RSVP, please contact Miri Cypers via email or at 202-857-1300.
Related Posts
Image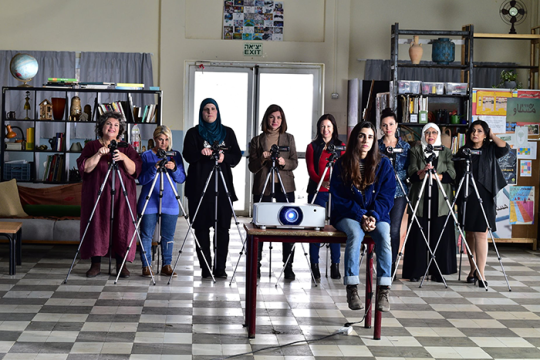 Both Arab and Jewish, young and old, the women of "Cinema Sabaya" learn about much more than filmmaking during the class; they discover that their differences are far outweighed by their bonds as women making their way in a patriarchal world.
Image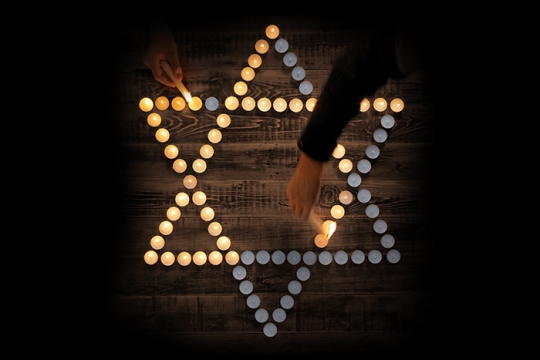 What does it mean to remember? It is to live in more than one world, to prevent the past from fading, and to call upon the future to illuminate it.
Image
A camel carrying a load. A golden pair of balanced scales. An open heart and an open mind. These are three of more than two dozen artists' visions of justice and righteousness featured in the invitational exhibition, "Tzedek Boxes: Justice Shall You Pursue."