Image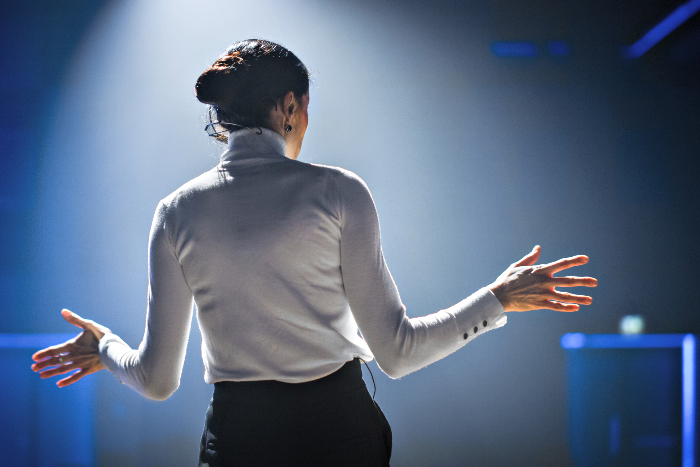 Earlier this month, Ashley Sumner, the C.E.O. of Quilt, made a bold move. She posted a meme on her LinkedIn page stating, "I am a female founder." In her succinct post prompting thousands of responses, Sumner challenges using gendered terminology to describe a leader. She wrote:
"I am a founder...putting my gender in front of what I am belittles what I've accomplished, and reminds women how few of us get to where I am. I'm ready to drop the gender and get right to the work I'm doing. Who's with me?"
As a female-identified rabbi who has always preferred to be called "Rabbi" over "Woman Rabbi," I am with Ashley. I am the first female rabbi of my historic congregation. My congregants are proud to call me their rabbi, not their woman rabbi.
When we celebrate the ascension of women to positions of authority and prominence, it is easy to tokenize women in power by qualifying their professional identity. "Lady lawyers," "women doctors," "female professors" – we've heard it all before.
Take, for example, the news from Boston, MA. With Marty Walsh's appointment as Labor Secretary, Kim Janey, city council president, became the appointed mayor. Janey, the 55th mayor of Boston, is the first woman and first Black mayor after 54 white men. As she noted at her swearing in ceremony:
"Today is a new day... I stand before you as the first woman, and the first Black mayor of Boston, the city that I love, and come to this day with life experience that is different from the men who came before me."
We simultaneously celebrate and groan at how long it has taken to achieve this milestone in Boston, a city in deep blue Massachusetts nevertheless defined, politically, by racism and sexism. Janey is an example for women and BIPOC leaders striving for success in any field. Janey helps us "see it to be it." However, from this week forward, Janey is the acting mayor of Boston – not the acting Black woman mayor of Boston. 
As a Reform rabbi, I've pushed for egalitarianism for a long time. This historic commitment defines my Movement and my Judaism.
Early Reform Jews were the first denomination to declare equality between men and women in all ritual and leadership roles in Jewish life. Women could hold synagogue office, lead worship, receive an aliyah to the Torah. Men and women could sit together and sing together freely. The Reform Movement's seminary was the first in America to ordain women as rabbis, beginning in 1972.
And now it's 2021, nearly 50 years later. While important campaigns for pay equity and reducing hiring discrimination continue within our movement and beyond, women serving as rabbis is not new. I am of a generation, one in which my rabbinical class consisted of more women than men.
The time has come to banish the qualifier and treat us all as professionals on an equal, egalitarian playing field.
In 2020, the Massachusetts State Legislature passed key reforms to the reproductive rights legislation in our state. I had the honor of serving as a faith leader of the campaign, organizing clergy and lay people across the Commonwealth in support of these important safeguards. As a woman, I speak personally about my own body and my own pregnancy, sharing my story as one example of the potential impact of maintaining regressive policies.
As a rabbi, I speak from a place of faith and moral leadership. Gender is one aspect of my identity; it does not define me. 
I am here to promote pay equity, gender equality, and the elevation of women and BIPOC leaders to new roles of visibility and prominence. I am here to be viewed as Rabbi Liz Hirsch, and to let my work in this world as a rabbi speak for itself, no adjectives or qualifiers necessary.
I am a female rabbi. Who's with me? 
Related Posts
Image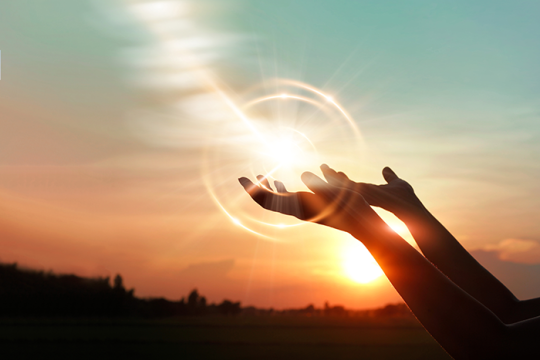 This time of year, we hear again and again about how much emphasis Judaism places on the nuances of how to address harm of all kinds. I am convinced that the steps of repentance and repair outlined by the medieval Jewish philosopher Maimonides make sense not only in our individual lives when we harm our coworkers, friends, family, and intimate partners, but also in reference to the communal, cultural, and national levels.
Image
Judaism encourages us to awaken each day with thoughts of gratitude. I recite the Modeh Ani each day to thank the Divine for returning my soul. I was recently asked where our soul goes while we sleep. This poem is my response.
Image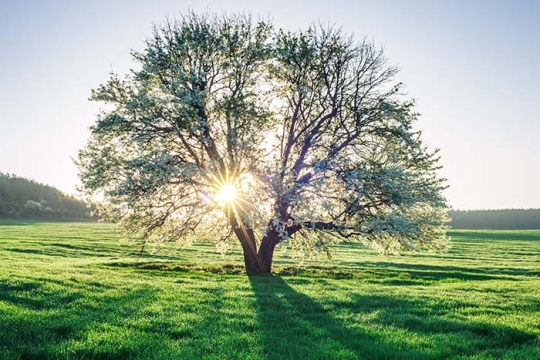 On Tu Bishvat we celebrated trees and a season of new growth. I've been doing lots of thinking about trees, as I frequently do, and the role they play in providing oxygen for the planet. At the Union of Reform Judaism, we provide oxygen to our communities by creating compassionate spaces for our participants to grow and thrive. We can respond to current and future challenges by fostering resilience that reflect our Jewish values.