Image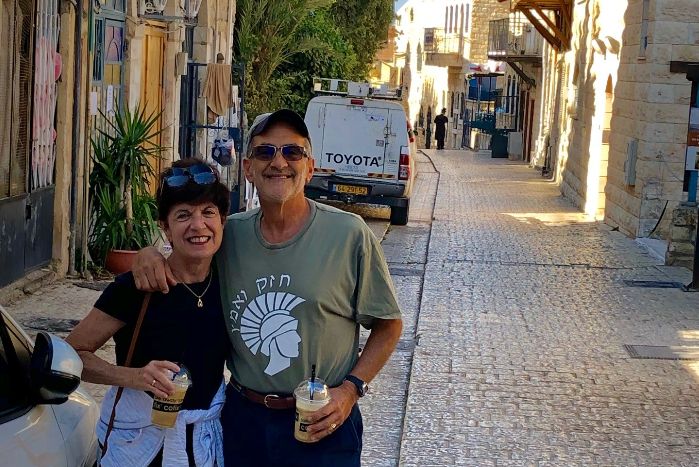 When we boarded the last scheduled El Al non-stop flight from Tel Aviv to Miami a year ago, we could not have imagined that Israel would be closed to millions of visitors for an indefinite period of time. With laser-like speed, COVID disrupted lovingly planned family vacations; Birthright trips, youth summers abroad, and extended study in Israel; and precious lifecycle experiences, including b'nei mitvah, weddings, births, and funerals.
The pandemic exiled us from one of the two sacred places we are blessed to call home. We had to abruptly cancel a planned joyous vacation in Israel with my sister's family, cherished reunions with dear family and friends, and our philanthropic work with the Pardes Institute of Jewish Studies in Jerusalem, Bar Ilan Medical School in Safed, and our sister Reform synagogue in Rosh Pina, the latter two located near the ancient Lake Kineret in the magnificent mountainous region of Northern Israel.
We became dual citizens of the United States and Israel in 2018, after having logged 25 trips to our beloved Israel and having come to the realization that ours is the first generation of Jews in two millennia to have the choice of returning home to the land of Abraham and Sarah. We were motivated too by the belief that the memory of Zion dwells in the divine spark within all of us, waiting to be lit. Jews around the world express this longing on Pesach with the words, "Next year may we be in Jerusalem."  
While waiting for the first opportunity to return to Israel, we read with pride how our small Jewish homeland was leading the world in vaccinating its diverse community of citizens. We watched with anticipation as Israel struggled to harness science and technology to safely welcome home all who longed for her.
Thanks to Pfizer, our exile lasted for only a year. As Israeli citizens living abroad, we may now return to exercise our right and responsibility to vote in upcoming elections. Absentee ballots are allowed only for those serving as diplomats or in military service, so suddenly, we were among the few permitted to return, though the logistics require persistence and patience.
Our first two El Al reservations from Miami were cancelled because, we discovered, New York's JFK is the only airport in the United States with service to Israel, and the number of daily travelers to Israel is limited to 3,000.
Our next challenge was meeting Israel's entry requirements: completing an online Israel Ministry of Health form 24 hours before departure, having a place of residence or a hotel, having no COVID virus symptoms, presenting a record of a negative PCR result taken within 72 hours of our first flight, and being prepared to quarantine for two weeks.
Though we have been vaccinated and even have a positive serology test to verify that we have antibodies to the COVID virus, Israel does not recognize outside test results. To avoid quarantine upon arrival at Ben-Gurion Airport, we would have to prove that we do not constitute a risk to public health.
Upon boarding our El Al flight out of JFK, our COVID-related documents were accepted, and the check-in process was simple, effective, and done in a friendly manner. 
So now it is kadima – forward. Like our ancestors who came before us, our hearts are full of gladness and anticipation as we return to the Promised Land. Our year of yearning will soon end.
Want to learn and read more about life in Israel? Subscribe to Israel Connections, our Wednesday email (part of the Ten Minutes of Torah series).
Related Posts
Image
Nearly two months ago, our Just Zionism group landed in Israel as the election to cement a far-right government in the Knesset was taking effect. When we landed, I had a surface-level understanding of Israeli politics but was about to get a crash course on the election's implications for the activists who were heartbroken by the results.
Image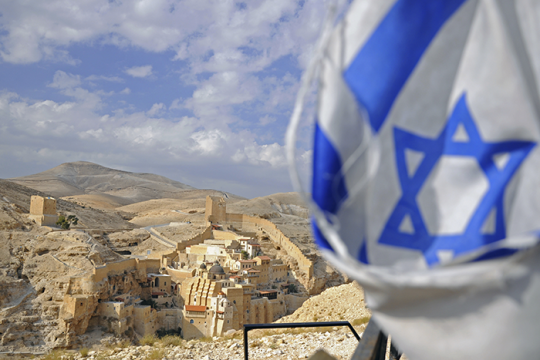 On November 2, 2022, I landed at Ben Gurion Airport for the first time. Filled with many emotions, this being my first trip to Israel, I decided to keep an open mind as I joined twelve young adult leaders on a journey to learn more about Israel, Zionism, and why Jews in the Diaspora, especially in the United States, should be engaged.
Image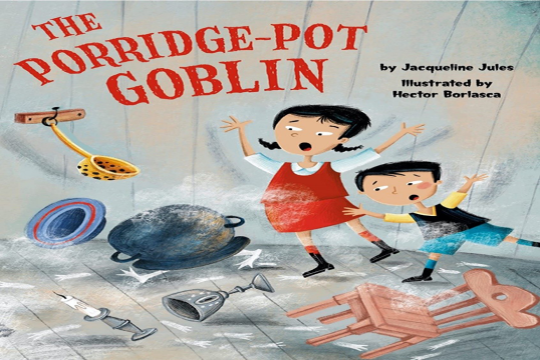 I spent months hiding inside my home after Covid-19 was declared a global health emergency. During that time, the Talmudic description of evil spirits resonated with me. It was certainly how I felt, surrounded by invisible threats just outside my door. Since I am a children's author, I channeled these fears into a picture book featuring a supernatural spirit.