[[{"type":"media","view_mode":"media_large","fid":null,"attributes":{"class":"media-image mt-image-right","typeof":"foaf:Image","style":"","width":"156","height":"176","alt":"ArielBucher.jpg"}}]]

Ariel Bucher is a participant in the Religious Action Center's
Machon
Kaplan summer program for college students. She is a student at Rutgers University and an intern at the Coalition to Stop Gun Violence.


My six weeks in Washington, D.C. are flying by in a series of firsts. For example, I've risen at 5:15 a.m. to stand in line to witness the Supreme Court in action for the first time. I'm dressing business casual and working in an office for the first time. I'm going food shopping and cooking meals, networking, and experiencing city life for the first time. Most significantly, I'm getting a nearly daily dose of Reform Judaism and social action for the first time. As a Jewish Studies and Political Science major, I chose to participate in
Machon
Kaplan because it seemed custom-tailored to fit my interests, and I've always liked spending time with Reform Jews. I was more than happy to come down to D.C. with an open mind and a willingness to experience all of these new things.
Right now, I'm fully immersing myself in an important issue and actively trying to change the status quo. Working at the
Coalition to Stop Gun Violence
exposed me to many stories of senseless and devastating gun violence, including the
recent shooting at the United States Holocaust Memorial Museum
. Jewish tradition emphasizes
the sanctity and value of human life
, and teaches us that
- b'tzelem elohim.
These principles demand that we actively pursue prudent gun regulation and advocate for gun violence prevention. I feel very strongly about this issue because one instance of gun violence can instantaneously shatter so many lives. As an enlightened and progressive society, we should not accept that the cycle of gun violence is endless and inevitable.
A key issue that I'm working on is fighting to close the
Gun Show Loophole.
In 33 states, private individuals who sell firearms at gun shows are not required to conduct background checks on purchasers. "The Gun Show Background Check Act of 2009",
H.R. 2324
and
S. 843
, were introduced to close this loophole. It is unconscionable that two out of every five guns sold in the United States change hands without a background check, thereby giving unfettered gun access to those who are prohibited from purchasing guns by federal law, such as criminals and the mentally ill. I'd like to encourage everyone to
urge your Senators and Representatives to co-sponsor this important legislation
.
I'm looking forward to experiencing a few more firsts, even as I wrap up my time here in D.C. After all, the time to act is now. The time to sleep is August.
Related Posts
Image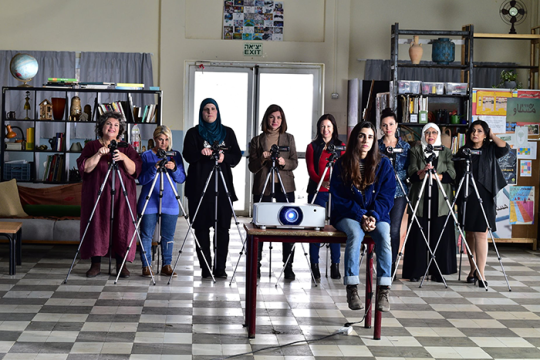 Both Arab and Jewish, young and old, the women of "Cinema Sabaya" learn about much more than filmmaking during the class; they discover that their differences are far outweighed by their bonds as women making their way in a patriarchal world.
Image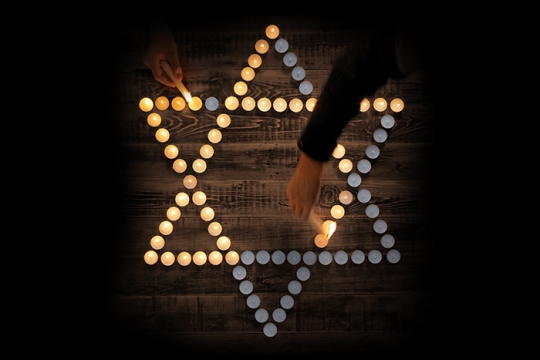 What does it mean to remember? It is to live in more than one world, to prevent the past from fading, and to call upon the future to illuminate it.
Image
A camel carrying a load. A golden pair of balanced scales. An open heart and an open mind. These are three of more than two dozen artists' visions of justice and righteousness featured in the invitational exhibition, "Tzedek Boxes: Justice Shall You Pursue."