The biggest news coming out of the courts this week was the
start of the federal trial
on California's Proposition 8.
As you will recall
, in May of 2008, the California Supreme Court ruled that the state's ban on same-sex marriage violated the state Constitution. However, in November 2008 , Californians narrowly voted in favor of a ballot measure, Proposition 8, to overturn the Supreme Court's decision and ban same-sex marriage. In the time between these two events, California issued approximately 18,000 marriage licenses, so to address the confusion over the status of these marriages, the Supreme Court stepped in yet again and ruled that these marriages would remain legal.
Needless to say, the legal situation related to marriage equality in California is both complex and ever-changing.  And, this week, we are on to the next chapter.  Ted Olson and David Boies--the lawyers who battled against each other in the Bush v. Gore case--have teamed up to argue in the California District Court that a ban on same-sex marriage violates the Equal Protection and Due Process Clauses of the United States Constitution (Check out Ted Olson's treatise in Newsweek, "The Conservative Case for Gay Marriage").
What does this mean in layman's terms?  These lawyers are arguing that the United States Constitution's guarantee of equal protection under the law is violated when same-sex couples are prohibited from marrying.  Yes, they're tackling the big question--what Emily Bazelon of Slate refers to as the "the whole gay-marriage megillah, legally speaking." 
And, of course, this case is unlikely to end in the District Court.  No matter the decision, appeals are a virtual certainty, and at some point, will make their way to the United States Supreme Court.  But, is it the right time? Opponents of Prop.8 and other marriage equality advocates are not convinced that there are 5 votes on the Supreme Court to grant federal marriage equality.  So, they have recently refrained from pushing the issue into the federal courts, choosing instead to engage on a state-level.  While these groups are certainly concerned that a final Supreme Court decision opposed to marriage equality could end this civil rights struggle, they are nonetheless supportive of the plaintiffs' efforts and hopeful that the outcome of these cases will be a step forward. 
Personally, it feels good to know to know that a sophisticated legal conversation is occurring about the significant disconnect between our nation's value of "liberty and justice for all," our guarantee of equal justice under the law, and our treatment of the LGBT community.  However, the trial for the case is expected to last two weeks and we do not know how long it will take for Judge Vaughn Walker to issue a decision.  So, we will have to live with the disconnect for a while, fighting in other arenas, as we closely watch the courts to see what will happen next...

Related Posts
Image
In this season, time is immutable. It can be questioned, but not changed. Family can be understood, but not altered. The self, in this case, the result of intergenerational trauma, must be accepted. In Russian Doll, the only way to see the good in the world is to stop looking back, to stop journeying inward, and to the wake up in the present.
Image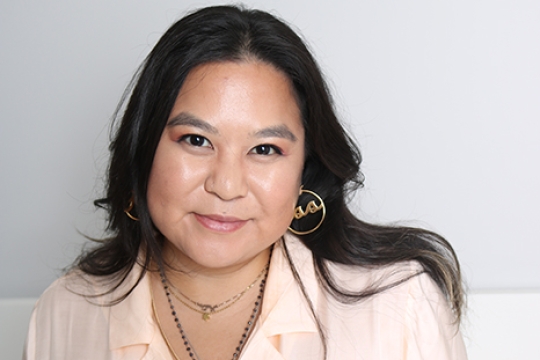 Amy Albertson (she/her), 30, is a Chinese Jewish advocate and online educator living in Northern California. She works as a social media consultant for Jewish organizations.
Image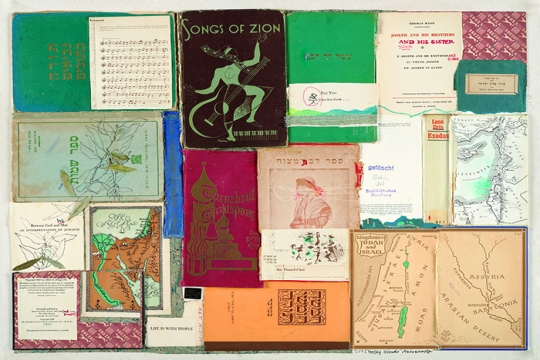 On June 3, 1972, Rabbi Sally Priesand was ordained by Hebrew Union College-Jewish Institute of Religion as the first woman rabbi in North America. To celebrate this milestone in Jewish and American history, HUC's Dr. Bernard Heller Museum in New York partnered with The Braid's Story Archive of Women Rabbis in Los Angeles to create the exhibition "Holy Sparks," presenting 24 ground-breaking women rabbis who were "firsts" in their time.