Image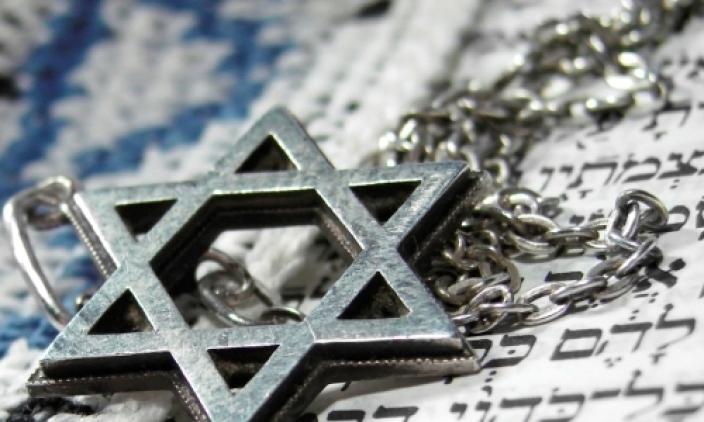 It's school vacation, the end of the calendar year, and for many it is family vacation time. Why write a blog entry during school vacation?
Because who we are doesn't ever take a break – not when we are on vacation, not when we sleep.  And Judaism is a part of who every Jew is; when we engage directly in Jewish activities we are building our Jewish identity, and when we engage in "secular" activities, our Jewish identity, as part of our larger identity, influences what we do and how we do it, often without us having any idea that it is doing so.
Rabbi Mordecai Kaplan, z"l, spoke of "living in two civilizations," American and Jewish.  Sometimes it is clear where the divide is.  When lighting candles on Friday night, attending Shabbat services, or going to Hebrew school, the Jewish civilization seems to dominate. Celebrating the new year at midnight on December 31st, watching the Superbowl (or any other football game), and spending time with family during the school vacation (and not going to Hebrew school, not even scheduling Hebrew school), all are centered in American civilization.
But most of our lives are lived between these points.  When we engage in social action, are we acting on the Jewish values of tzedakah or tikkun olam, or are we engaging in American philanthropic traditions?  When we are spending time with friends, is it because American culture values friends, or because Judaism values community?
We believe that Jewish tradition can change to accommodate new understandings of what is right, from new prayers to egalitarianism in gender and sexuality to choices about how we mark the Sabbath as holy.
Just as American values and contemporary thinking have influenced our Judaism, Jewish values can deeply influence our American selves. Kedoshim tihiyu – "you shall be holy" – is a mitzvah, not a prediction, but we choose, as Americans, how we understand mitzvah, and how we mark our lives as holy.
Just because we have a two week break from classes in our synagogue schedule doesn't mean that we are any less Jewish during this time.  Every day is Jewish. My son, who is just learning to speak, has learned the word mezuzah, and loves to touch it when we enter the house.
What ways do you and your family find to engage Jewishly, to build your and your child(ren)'s Jewish identity outside the walls of the synagogue? Do you have a mezuzah on your door(s)? How do you mark Shabbat at home: do you light Shabbat candles or make Saturday special? Do you have favorite foods (bagels, kugel, etc) or meal traditions? How do you, as a family, make decisions about where to send tzedakah (or charitable donations)? What makes you and your children Jewish during the week and on vacation?
Rabbi Sarah Rubin, a graduate of the Reconstructionist Rabbinical College (2007), grew up in the Reform Movement at Temple Beth Am in Seattle, WA, and has returned to those roots as the Director of Youth Education at Congregation Beth Israel in West Hartford, CT. 

Originally posted at YEP Blog

Related Posts
Image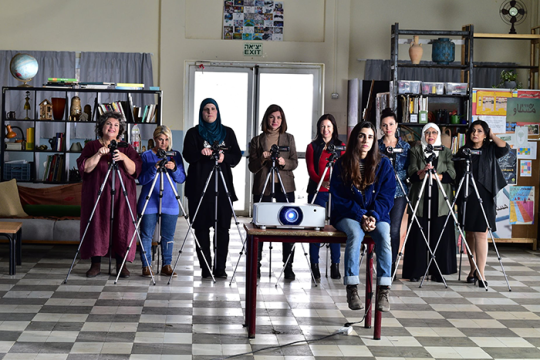 Both Arab and Jewish, young and old, the women of "Cinema Sabaya" learn about much more than filmmaking during the class; they discover that their differences are far outweighed by their bonds as women making their way in a patriarchal world.
Image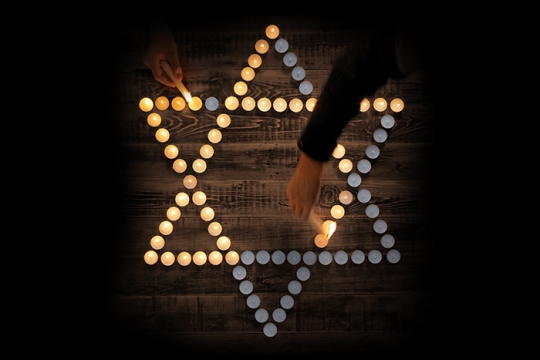 What does it mean to remember? It is to live in more than one world, to prevent the past from fading, and to call upon the future to illuminate it.
Image
A camel carrying a load. A golden pair of balanced scales. An open heart and an open mind. These are three of more than two dozen artists' visions of justice and righteousness featured in the invitational exhibition, "Tzedek Boxes: Justice Shall You Pursue."