Image
In my childhood, as one of a few Jewish families in central Maine, our family celebrated Passover by ourselves. Although it has always been my favorite holiday, I never invited any of my non-Jewish friends – which was all of my friends – to join us when I was a child.
Since moving to a tiny island off the coast of Maine 12 years ago, though, I've made it a tradition to host a giant seder, inviting island friends from all walks of life to fill the table. There are farmers and fishermen, new residents and people whose families fought in the Revolutionary War as islanders. The local United Church of Christ minister joins us, as does his wife.
I've always been the only Jewish person at the table, other than my almost-3-year-old daughter and my mother, who joined us just year. But my friends anticipate the seder each year as much as I do.
Why is this the holiday I choose to share? Although gathering for latkes at Hanukkah is nice, sharing the story of the Exodus is not only a mitzvah, it's an important reminder of the perseverance of my people and the unending need to fight for freedom and justice – not just for Jewish people, but for all.
Celebrating Passover also helps me feel more connected to my Jewishness and to marvel at the thousands of years of faith, history, and culture that connect me to my ancestors. As a high school student on an exchange trip to western Spain, I regretted not being home for Passover, but I was taken in by one of the host families – not for a seder per se, but to share in an afternoon of conversation about Spanish Jewish history over delicious paella. Their kindness filled the empty space for me and forged the connection even deeper; now, I crave that connection the most in spring.
Inviting as many as 20 island friends to join us for the seder speaks to me, too, as we are urged to make room for all at our table. In our early-to-bed, early-to-rise island community, this means holding the seder on a weekend, regardless of the actual starting and ending dates of Passover.
To make the meal as inclusive as possible also means being considerate of dietary needs. My family is vegetarian; others of our friends aren't able to eat gluten, and some choose not to drink alcohol (and then there are the kids!). That might mean sending a friend to scour Whole Foods for a gluten-free "meatless crumble" for stuffed cabbage or grabbing a jug of Kedem grape juice to serve alongside the Manischewitz and the other wines brought along by guests with more discerning palates. I've had to gently educate people about which foods and drinks are and aren't allowed, and one friend has become an expert on kosher for Passover desserts.
I run the evening much the way my parents did when I was a child, gathering family and friends around the table early. We recite the Kiddush, my friends doing their best with the transliterated Hebrew in the Haggadah, and we ask and answer the questions about the Passover mitzvot – genuine questions for many of my friends, at least for the first two years. Reading from my late grandfather's Union Haggadah, with a few additions from other sources, I encourage my friends around the table to take part in the reading. The minister leads us in all of the verses of "Go Down Moses" to help tell the story of Exodus, a friend's young son reads the Four Questions, and everyone is a good sport about two things I find nostalgic and delicious: eating the Hillel sandwich (charoset and maror between pieces of matzah) and drinking Manischewitz Concord Grape wine. We share stuffed cabbage and matzah ball soup, and whatever other delicious dishes my friends bring. We eat too much and we stay up late, even the kids.
I am the first person who identifies as Jewish to live year-round on North Haven. Before I arrived, many of the people who share our seder had no concept of what Jewishness meant, or they harbored misconceptions. Those who come to our table will be well-fed, no matter their dietary needs, and will come away with both a historical sense of Jewishness and the trajectory our story follows, and the importance of continually working toward a freer world.
Related Posts
Image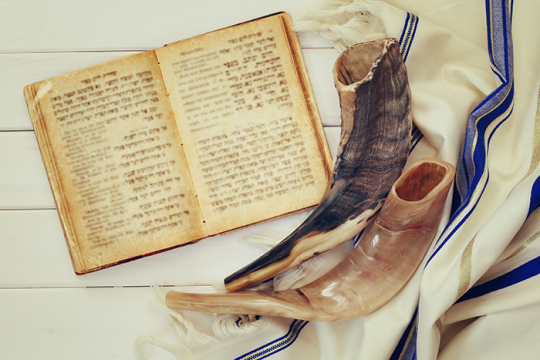 Some label Rosh HaShanah and the period between the New Year and Yom Kippur as "Judgment Days," a time during which the trajectory of our lives for the coming year is reached.
Image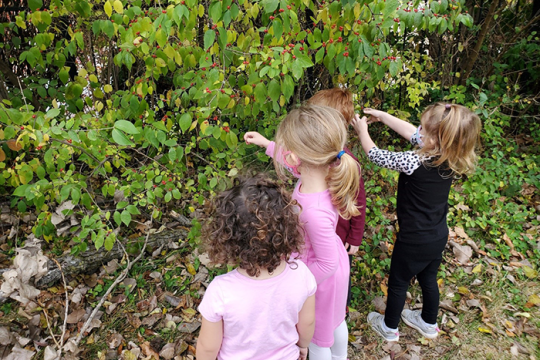 As summer changes to autumn in St. Louis, we seek ways to find nature-based connections in celebration of Simchat Torah. North of the equator, children and adults alike marvel as the natural world dazzles in majestically colored autumn leaves, as if in celebration of the Torah. At Shirlee Green...
Image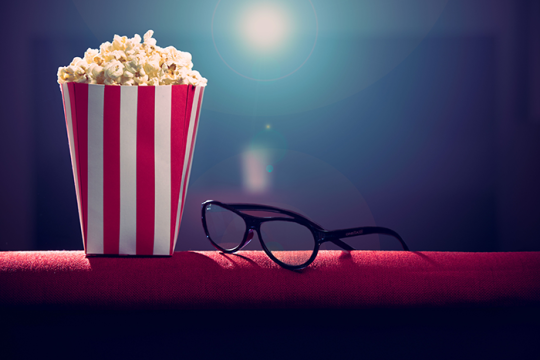 Two very different Jewish films have emerged on the 2023 late summer film scene. One depicts the trials and tribulations of a 75-year-old legislator during the greatest crisis of her life, the other portrays a 12-year-old girl on the cusp of adulthood.