Image
On the night of January 21, 2005, a drunk driver paralyzed me. I was 21 and just starting my music career.
I remember only two things from those first moments: the acrid smell of an exploded airbag and the desperate confusion as I tried and failed to move my legs. What happened? I remember thinking. Why can't I move? Why am I like this? What's wrong with my body? It doesn't work anymore! Help me! Somebody, please help! Help me!
I had suffered an incomplete spinal cord injury, along with a punctured lung, lacerated spleen, facial laceration, and eight broken ribs.
My next memory was of labored breathing. Doctors carved me open and shoved a tube in my chest to drain fluid from my lungs. There were other tubes inserted, other drugs administered. After a while, it blurred together into one long, hazy nightmare. Though I never passed out from the pain, I sometimes prayed for unconsciousness. 
When I was coherent and stable, a doctor entered the room and explained to my parents and me that the majority of people at my injury level do not regain the ability to walk. I remember crying myself to sleep that night and screaming into my pillow, "Why did this happen to me?!" 
While I could move my arms and hands, it seemed cold comfort. How could I even be grateful for that when so much was taken from me? Counting my blessings was difficult; cursing the world was much easier, and I reveled in my victimhood.
During the following months, I questioned Judaism and its role in my life. Sometimes I blamed my Jewishness for my misfortune. After all, I was on my way back to my college campus from Friday night Shabbat services at Anshe Emeth Memorial Temple in New Brunswick, N.J., when I was injured.
My thoughts were frequently chaotic as I grieved what I'd lost. If I weren't Jewish, I wouldn't have been at synagogue, and I wouldn't have had this accident, I reasoned. Being Jewish didn't save me, it made me disabled.
Other times, I told tell myself the world made no sense. Hours after I helped children sing to God, l became a paraplegic, I bitterly reflected. Where is the logic in that?
Terrible pain can make a person think irrationally, but I did not believe Judaism held any answers to my questions. Reform Judaism had inculcated me with the concept of tikkun olam, repair of the world. How could I fix the world when I myself was broken?  
Eventually, feeling sorry for myself got old. I began applying myself in therapy, more out of fear of deterioration than any sincere desire to improve. Though I was not the most model patient, I slowly regained the ability to sit, then stand, and then walk.
My first post-injury performance occurred in April of 2005. Makhelat HaMercaz, the Central New Jersey Jewish Choir, paid a surprise visit to the Kessler Institute for Rehabilitation, where I was being treated, and gave a concert for patients and their families. While I could not use the sustain pedal at that point, I accompanied the choir as well as I could.

I realized my friends were participating in the mitzvah (commandment) of bikur cholim, visiting the sick. They gave their time and energy not only for my sake, but for the sake of all the patients who needed musical healing. I will always be grateful for Makhelat HaMercaz, whom I accompany even today, 13 years later. That day, the choir taught me that the key to Jewish living is generosity of spirit.   

Since then, I have rededicated my life to music. I embrace my own identity as a person with a disability, a survivor – bent but not broken. I try to embody a generous spirit through playing piano for anyone and everyone. It is how my Jewishness manifests itself.

Over the next months and years, I tried often to find a satisfactory answer to the question I screamed into my pillow that January night. My efforts never gave me the explanation I sought.  They only reopened my wounds.
But music somehow finds a place beyond words, beyond logic and reason, where healing can indeed happen. Through my experience, I have come to understand that a person doesn't have to know all the answers to help make the world a better place. What you do is more important than what you know. I gave up asking why, and instead focused my energy on making music. Music heals me much more than an answer ever could.      

So how do I live Jewishly today? Composing, arranging, conducting, accompanying – my music is my Judaism. And you can find me every Friday night at Anshe Emeth Memorial Temple, at the keyboard, waiting for my next cue.
Related Posts
Image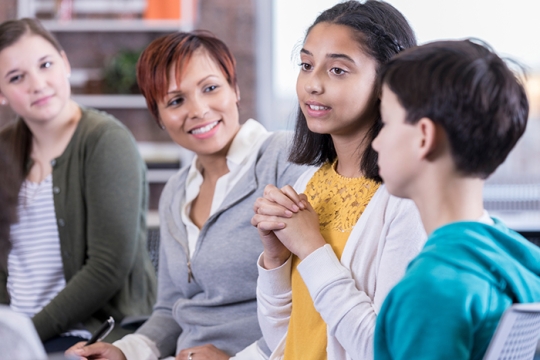 I need your help to ensure that every student can access mental health care, no matter where they live. Last month, the U.S. House of Representatives passed the Mental Health Services for Students Act, which would provide $200 million in grant funding per year for five years to expand mental health services in public schools. Now, the Senate must act.
Image
In the weeks preceding her passing, her children and grandchildren continued to visit her, either in person or remotely via technology. She was surrounded by her children until the very end.
Image
Everyone has an opinion on what we should have done – but as this crisis has exposed weaknesses in social solidarity, in leadership, in democratic processes here, it has also demonstrated clearly the strength of the Israeli health care system.