This post is part of a new feature on RACblog. On Friday afternoons check in for a roundup of stories in which the RAC has been featured!
Over the past few weeks, gun violence has permeated the news cycle as we continue to pray for victims and their families in
Aurora
,
D.C.
,
Wisconsin
,
Texas
,
New York City
, and
Chicago
. The fact remains that this trend of violence threatens us all and violates the values of respect for others that must be paramount in American civic and political life. However, out of these tragedies we hope a conversation will begin about gun control among elected officials, victims' families, affected communities, law enforcement, and more.
JTA
,
St. Louis Jewish Light
, the
Washington Post
, the
LA Times
, and the
Christian Science Monitor
all featured stories about the RAC's response to gun violence and Rabbi Saperstein's urging for common-sense gun control laws. The gun debate within the Jewish community has travelled to Israel, as an article in
Haaretz
compared Israeli gun laws with those in the United States. Rabbi Saperstein was interviewed in response to the alarming rate of gun-related crimes in the U.S. and he cited some alarming statistics: "More children are killed here in one year than the total number of soldiers killed in Iraq and Afghanistan put together. That's an extraordinarily alarming statistic, and American Jews are overwhelmingly in favor of gun control."
The Jewish Chronicle
also wrote about our concern over
Missouri's "Right to Pray" amendment
, which passed by an overwhelming majority in its state-level primaries last week. The article quoted Rabbi Saperstein, who said: "Missouri voters were misled at the polls (Aug. 7) by a ballot measure perpetuating the claim of a war being waged on religion across America. The ostensible reasons for this amendment are unnecessary because the stated goals of the measure are already protected by the First Amendment to the U.S. Constitution. In its broad language, Amendment 2 reflects dangerous encroachment on our constitutional standards."  
Related Posts
Image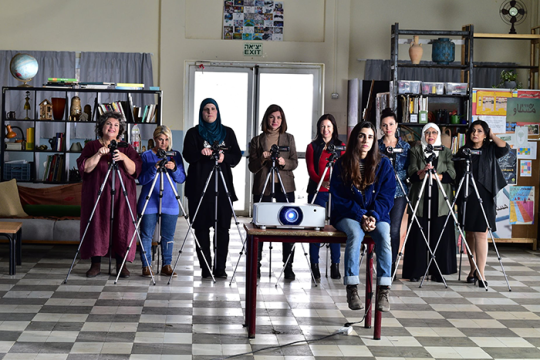 Both Arab and Jewish, young and old, the women of "Cinema Sabaya" learn about much more than filmmaking during the class; they discover that their differences are far outweighed by their bonds as women making their way in a patriarchal world.
Image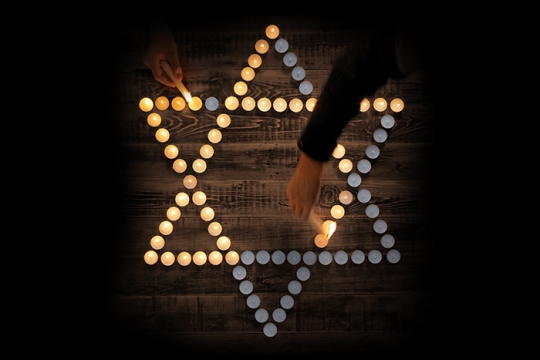 What does it mean to remember? It is to live in more than one world, to prevent the past from fading, and to call upon the future to illuminate it.
Image
A camel carrying a load. A golden pair of balanced scales. An open heart and an open mind. These are three of more than two dozen artists' visions of justice and righteousness featured in the invitational exhibition, "Tzedek Boxes: Justice Shall You Pursue."