Image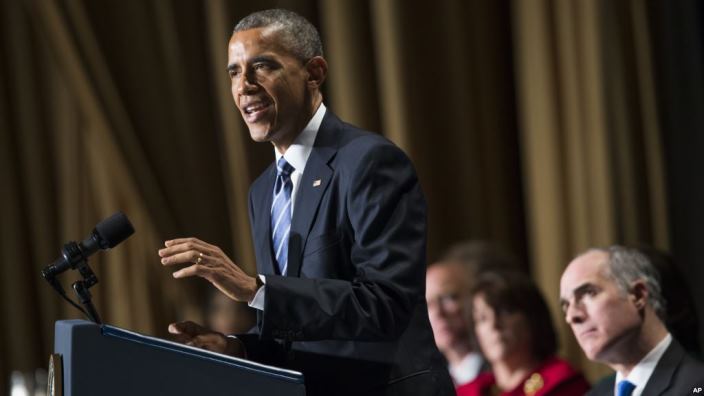 On Friday morning, President Obama spoke at the 63rd annual National Prayer Breakfast. The breakfast was attended by legislators, officials and clergy, including His Holiness the Dalai Lama and our new Ambassador-at-Large for International Religious Freedom. Rabbi David Saperstein. The president spoke of the power of faith as an inspiration and unifying force, as well as the way faith can be used as a wedge or a weapon to divide us. 
In his remarks, the President reminded us of the wisdom of the American Founders in protecting the freedom of religion and ensuring the separation of church and state. In praising this model, President Obama recalled the responsibility we have to defend religious freedom for all people. Below is an excerpt of his remarks, where the president emphasizes the importance of fighting for international religious freedom.  The full remarks can be found here.
"…as people of faith, we are summoned to push back against those who try to distort our religion — any religion — for their own nihilistic ends.  And here at home and around the world, we will constantly reaffirm that fundamental freedom — freedom of religion — the right to practice our faith how we choose, to change our faith if we choose, to practice no faith at all if we choose, and to do so free of persecution and fear and discrimination.

…And if, in fact, we defend the legal right of a person to insult another's religion, we're equally obligated to use our free speech to condemn such insults and stand shoulder-to-shoulder with religious communities, particularly religious minorities who are the targets of such attacks.  Just because you have the right to say something doesn't mean the rest of us shouldn't question those who would insult others in the name of free speech.  Because we know that our nations are stronger when people of all faiths feel that they are welcome, that they, too, are full and equal members of our countries.

…Our government does not sponsor a religion, nor does it pressure anyone to practice a particular faith, or any faith at all.  And the result is a culture where people of all backgrounds and beliefs can freely and proudly worship, without fear, or coercion."
As Reform Jews, we understand intimately the importance of international religious freedom, and our Movement has long been an advocate for the rights of religious minorities around the world. We believe firmly that all individuals may live according to the teachings of their faith – or non-faith. This speech is a timely reminder for all of us that the laws that protect religious freedom and church-state separation have allowed the Jewish people and other religious minorities to flourish in the United States, while elsewhere in the world they are face persecution and oppression.
Our tradition teaches us,
"God said to Moses: Is there anyone whom I do not respect? Whether it be Israelite or Gentile, man or woman, slave or handmaid, whoever does a good deed, shall find the reward at its side" (Midrash Yalku Lech Lecha 76).
We learn from this text that we should be judged based on our deeds, not our religious beliefs. As we as individuals seek to live our lives conscious of being created in the image of the Divine (Genesis 1:27), President Obama reminds us that we must work to ensure that no one is discriminated based on his or her religious beliefs.
Check out the Religious Action Center of Reform Judaism website for more information about the Reform Movement's work on international religious freedom and the separation of church and state.
Related Posts
Image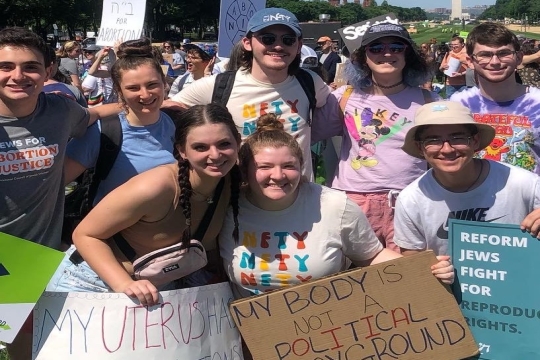 As a young woman, I am frightened by the recent draft Supreme Court opinion that overturns Roe v. Wade. This opinion would abolish 50 years of court precedent that protects our fundamental right to privacy. I am shaken that my ability to make private medical decisions could soon be policed by people who will never experience the circumstances surrounding those decisions.
Image
In this season, time is immutable. It can be questioned, but not changed. Family can be understood, but not altered. The self, in this case, the result of intergenerational trauma, must be accepted. In Russian Doll, the only way to see the good in the world is to stop looking back, to stop journeying inward, and to the wake up in the present.
Image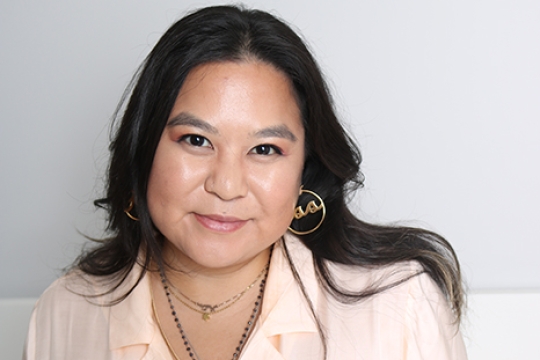 Amy Albertson (she/her), 30, is a Chinese Jewish advocate and online educator living in Northern California. She works as a social media consultant for Jewish organizations.