Image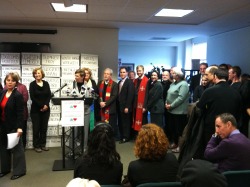 Here in the Maine wilderness, fighting for justice can feel lonely. As the first resident Reform rabbi at
Temple Beth El
in Augusta – a short walk from the State House – I have lived through two referenda on employment and housing rights for LGBT people and one referendum on marriage equality in which the public voted to repeal the state's 2009 marriage equality law. Now, the marriage question
will be on the Maine ballot again
in 2012. The issue of equal rights, including marriage for same-sex couples, was a controversial one in our community 15 years ago, but no more. Our synagogue is solidly behind these efforts, and our board has voted to back them. The crucial ingredient for us has been the backing of the Union for Reform Judaism, through the advocacy of the Religious Action Center. The three Reform rabbis in Maine – Rabbis Darah Lerner (Congregation Beth El in Bangor), Jared Saks (Congregation Bet Ha'am in South Portland), and I – are all members the
Religious Coalition Against Discrimination
(RCAD). On Thursday, January 26, I was privileged to stand with them and clergy of other faiths in the Welcome Center at the State House. We were representing RCAD at a press conference hosted by
Equality Maine
at which more than 105,000 signatures were presented to the Secretary of State, asking for a new ballot initiative permitting marriage licenses for same-sex couples in Maine. Rabbi Saks proudly carried the box of signatures from South Portland to the office of the Secretary of State. We will continue the fight, knowing that our Movement is behind us.
Rabbi Susan Bulba Carvutto is the rabbi at Temple Beth El in Augusta, ME.
Photo courtesy of the
Religious Coalition Against Discrimination (RCAD)
.
Related Posts
Image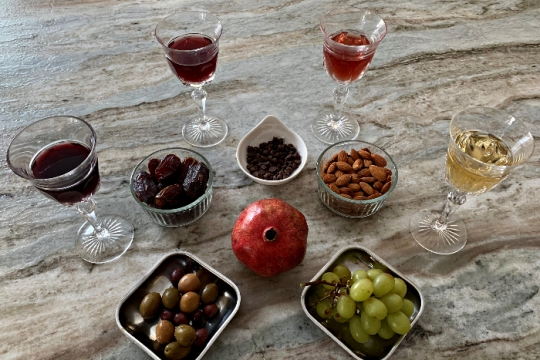 As I thought about what would be involved if we did our own Tu BiShvat seder, it seemed interesting and fun. Tasting lots of fruits? Marking a time to appreciate, mindfully and respectfully, trees and the earth? Drinking wines and grape juices? Yes, please.
Image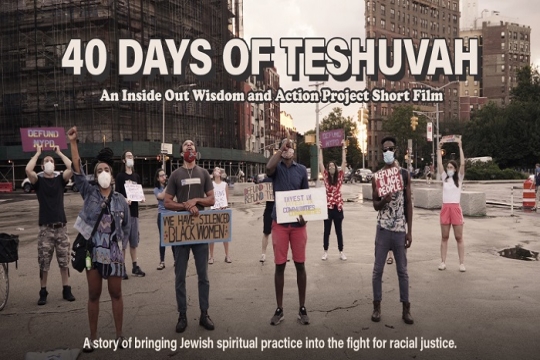 During the 2020 uprising for Black lives, Yehudah was the lead organizer of the 40 Days of Teshuvah action that created a space of mourning the destruction of Black communities and crying out to the Heavens for spiritual co-conspiratorship in the fight for racial justice.
Image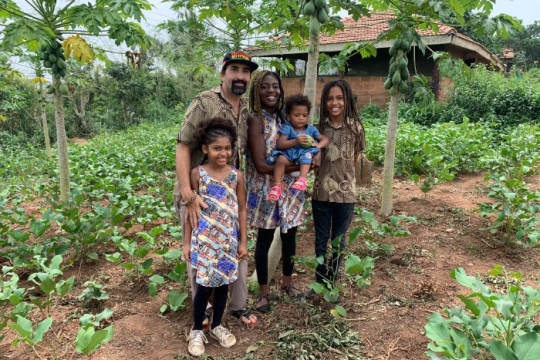 Isaac Hirt-Manheimer is the founder of Unity Ecovillage in Ghana, constructed according to eco-friendly principles that he learned while attending the Green Apprenticeship training program at Kibbutz Lotan in Israel.