Years ago, as an undergraduate at NYU, I was working on my senior honors thesis, "On the Ordination of Women as Rabbis." It had been only 11 years since the first woman was ordained, but it was more than half a lifetime ago for me, and so seemed a very long time ago. It never occurred to me that I could try to go see Rabbi Sally Priesand and interview her. She was in Morristown, I was in Paramus – just an hour away, but who knew?  Today I kick myself that I was so dumb. But I did write to her, and ever gracious, Sally replied with a kind note and copies of articles that had been written around the time of her ordination. Little did I know that years later, through my work at the Religious Coalition for Reproductive Choice and my service on the Women Rabbinic Network's Social Justice Committee, I would be privileged to know Sally as a mentor and a friend. Sally is unfailingly generous in giving of her time and wisdom to her younger colleagues, passionate in her commitment to social justice, and kind and patient with all the many requests she receives from students wanting to connect with the first woman rabbi. I'd like to extend a hearty Mazal Tov to Sally, with much love and admiration!
While we are celebrating Rabbi Sally Priesand's ordination, and not to take anything away from her achievement, I think it is important to remember the women pioneers who came before and paved the way. Among them, and too often forgotten, is Rabbi Regina Jonas. For while it is true that Sally Priesand is the first woman to be ordained and acknowledged as rabbi by a movement of Judaism, she is not actually the first woman to be ordained. That distinction goes to Regina Jonas. Born in Berlin in 1902, Jonas studied at the Hochschule für die Wissenschaft des Judentums. While other women studied at the Hochschule to be Jewish studies teachers, Jonas entered with the intention of becoming a rabbi. Unfortunately, her academic advisor died before she could be ordained, and his successor refused her ordination. Jonas taught for the next few years, but she continued to work toward ordination. In 1935, she was privately ordained by Rabbi Max Dienemann, head of the Conference of Liberal Rabbis. At first, Jonas worked primarily as a chaplain in Jewish social service agencies in Berlin. She never achieved an appointment as a pulpit rabbi, but as more and more of her male colleagues fled Germany or became imprisoned or sent to concentration camps, Jonas began traveling to Jewish communities around Germany and providing rabbinic services to congregations bereft of their own rabbi. On November 6, 1942, Jonas and her mother were sent to Theresienstadt, where she continued her pastoral work, preaching and teaching and counseling the prisoners. On October 12, 1944, she and her mother were sent to Auschwitz, where they were killed.
In 1938, Rabbi Jonas said of her call to the rabbinate: "If I confess what motivated me, a woman, to become a rabbi, two things come to mind. My belief in God's calling and my love of humans. God planted in our heart skills and a vocation without asking about gender. Therefore, it is the duty of men and women alike to work and create according to the skills given by God." You can read more about Rabbi Jonas, and other amazing Jewish women, at The Jewish Women's Archive: Jewish Women, A Comprehensive Historical Archive.
Rabbi Bonnie Margulis is Chair of the Wisconsin Religious Coalition for Reproductive Choice, President of the Wisconsin Faith Voices for Justice, and a past member of the Commission on Social Action of Reform Judaism.
Related Posts
Image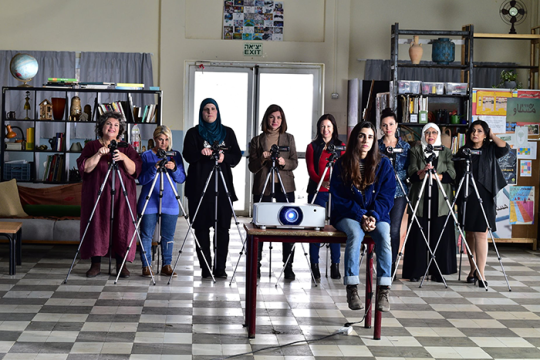 Both Arab and Jewish, young and old, the women of "Cinema Sabaya" learn about much more than filmmaking during the class; they discover that their differences are far outweighed by their bonds as women making their way in a patriarchal world.
Image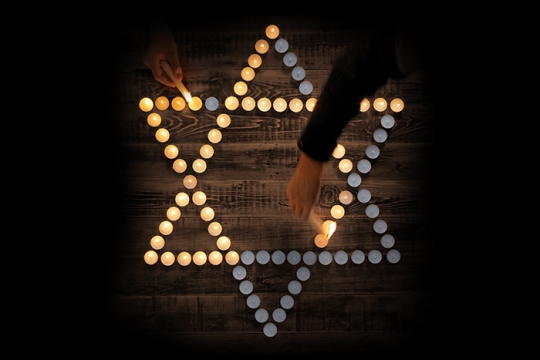 What does it mean to remember? It is to live in more than one world, to prevent the past from fading, and to call upon the future to illuminate it.
Image
A camel carrying a load. A golden pair of balanced scales. An open heart and an open mind. These are three of more than two dozen artists' visions of justice and righteousness featured in the invitational exhibition, "Tzedek Boxes: Justice Shall You Pursue."