Image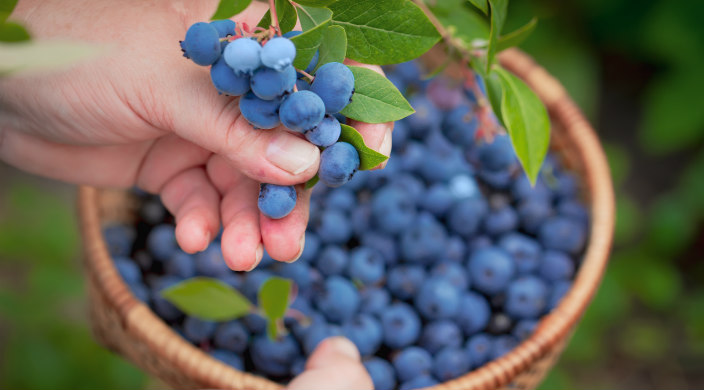 July is National Blueberry Month in the United States, but who really needs an excuse to enjoy this favorite summer fruit? Check out some of our favorite Jewish-inspired recipes to enjoy until you're blue in the face!
Poppy Seed Cake with Blueberries and Labneh: Israeli Chef Michael Solomonov shares this recipe for a savory-meets-sweet dessert made with what is basically a madeleine batter. It's topped with blueberries and labneh (or labaneh or labné), yogurt that has been salted and drained to remove excess water. "Israelis adopted it wholeheartedly and use labneh in sauces, eat it instead of yogurt, and just smear it on bread with a drizzle of olive oil and a sprinkling of za'atar," Solomonov explains. 
Vegan Blueberry Blintzes: Chef Mark Reinfeld provides his vegan take on an old Ashkenazi favorite. "This dish evokes many childhood memories where we would lovingly defrost the frozen blintzes with great fanfare and reheat for a special meal," he writes. "To make them from scratch, and to make them vegan, was a true revelation."
Vegan Gel Fruit Flag: This Fourth of July-themed dessert is perfect for a holiday Shabbat oneg or to get your kids in on the fun of decorating. Though the holiday has passed, you could always make it for a family viewing of "Hamilton!" Gelatin isn't kosher, but vegan gel options allow for a similar texture and flavor within the bounds of Jewish dietary restrictions. 
Blueberry Balsamic Ice Cream: Originally shared as a Shavuot-friendly home activity, this how-to for making your own ice cream is viable (and delicious!) all year round. Hannah Reiderer writes, "This recipe is for blueberry balsamic ice cream at my 4-year-old's request, but it can be made no-cook and created completely outdoors if you substitute a little vanilla for the blueberry and balsamic. This makes it great for camping or simply for containing the mess."
Blueberry Pie: Whether you're making a pie for Pi Day, Shabbat, or just for the fun of it, try this delicious recipe found in the Garden City Jewish Center's cookbook, "Sharing Our Favorites." Nothing says summer quite like this dessert! 
Related Posts
Image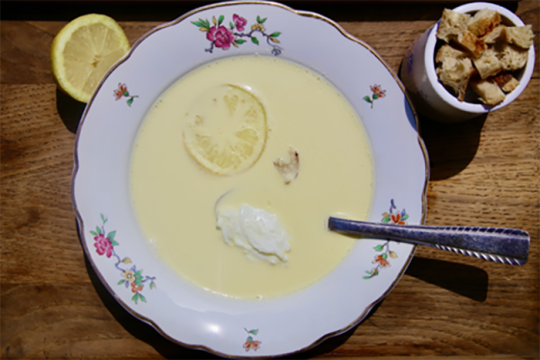 Soups, stews, and hot dishes are always called for as winter nears, and learning new, cozy recipes that connect to our heritage warms not only the tummy, but the soul as well.
Image
During this time of social isolation and physical distancing, cooking simple, comfort foods can serve as a welcome and calming distraction – even if you don't consider yourself a cook.
Image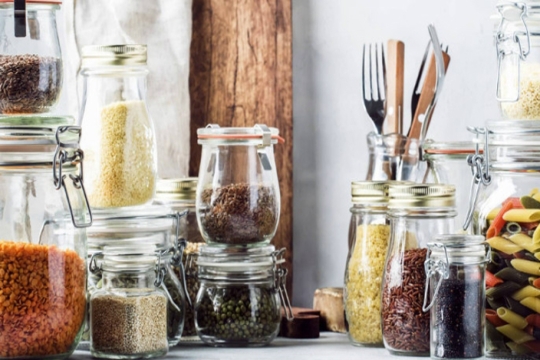 People around the world are staying home right now as we try to "self-isolate" to help curb the spread of coronavirus (COVID-19).