Image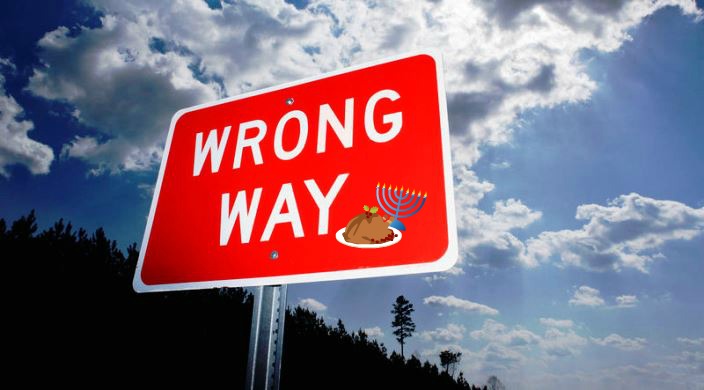 We've heard a lot about Thanksgivukkah recently. It's a once-in-a-lifetime convergence of Thanksgiving and Hanukkah that has inspired people around the country to think outside the box as they prepare for this joyful super-celebration.
Watch out, though. Here are five ways your holiday of thankful lights could become a disaster!
Butternut Squash Soup with Matzah Balls: I'm a big fan of soup - especially butternut squash soup and, separately, matzah ball soup. Unfortunately, these two rights definitely make a wrong. Butternut squash soup with matzoh balls would be a gooey mess!
Deep-Fried, Jelly-Filled Turkey: This is a recipe for danger for both your taste buds and fire safety. While we're on the subject, don't stuff your sufganiyot (deep-fried, jelly-filled donuts) with turkey either!
Gelt Stuffing: In my family, there are two stuffing camps: "crowded" stuffing: is filled with onions, mushrooms, celery... the works! "Uncrowded" stuffing is just stuffing. Whichever way you like it, it's safe to say that chocolate gelt would be an unwelcome guest.
Mashed Potato-Stuffed Blintzes. Like taking a sip of water when you expect it to be a refreshing citrus soda, tasting garlicky mashed potatoes when you expect sweet cheesy goodness just won't do.
Green Bean Casserole Latkes. Whether you like them lumpy or smooth, covered in sour cream or applesauce, please don't ruin your delicious potato pancakes with soggy green beans and mushroom soup.
So how can you do Thanksgivukkah the right way? Here's a sample menu to get you started. However you decide to celebrate, Chag Hodurim Sameach! May you have a wonderful Thanksgivukkah!
Related Posts
Image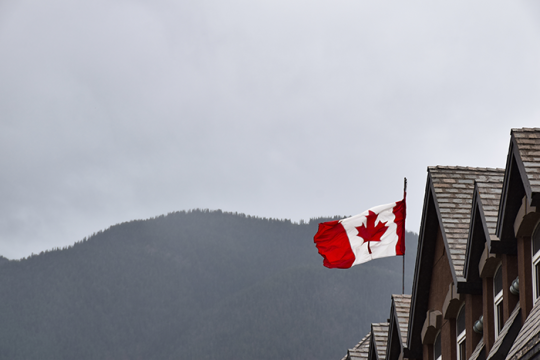 For the past year, I have been engaged in deep reflection over my responsibility as a Canadian and proud Jew in addressing the horrors committed against Indigenous peoples.
Image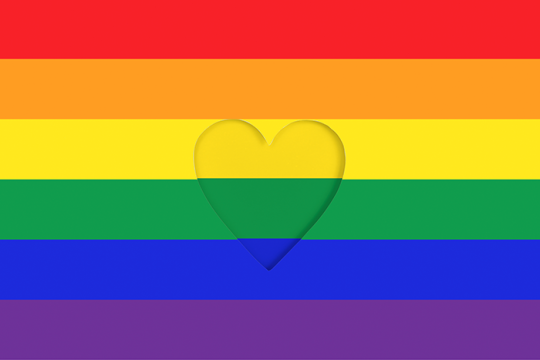 Rabbi Rick Jacobs, president of the Union for Reform Judaism (URJ), recently attended the 50th anniversary celebration of Beth Chayim Chadashim in Los Angeles, California, the world's first LGBTQ+ congregation. This is a excerpt taken from his remarks at the event.
Image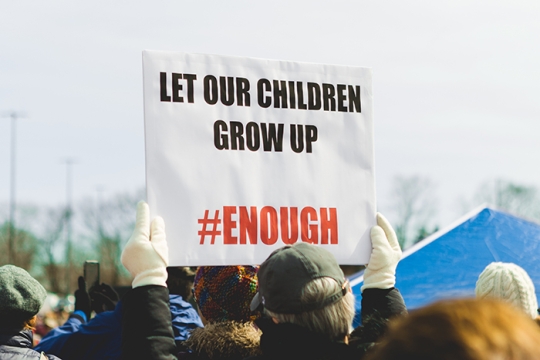 Buffalo, Uvalde, Tulsa, and other recent incidents of gun violence highlight the fact that the U.S. has been locked in a cycle of apathetic "thoughts and prayers," while little federal action has been taken on this public safety and public health issue. We must end the helpless, apathetic cycle of "thoughts and prayers." Enough is enough. To stand idly by and do nothing in the face of such senseless slaughter is unconscionable and antithetical to our Jewish values and beliefs. To paraphrase Rabbi Abraham Joshua Heschel, we will pray with our marching feet and voices.