Image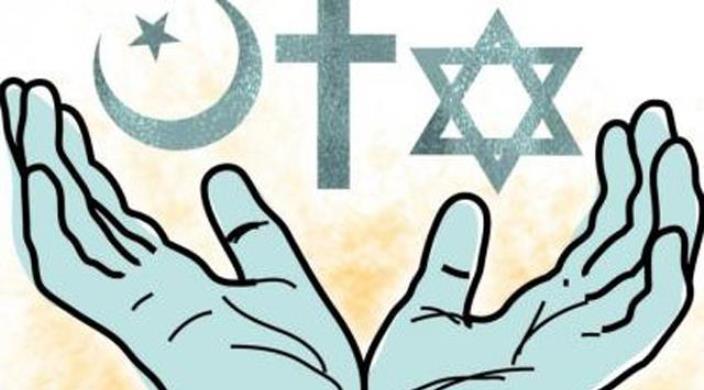 We often hear a lot about negative stories about religious freedom around the world. We recall the tragedy at a Sikh Temple in Wisconsin nearly a year ago, in which a man identified as a neo-Nazi by the Southern Poverty Law Center killed six members of that community. We recall also the tragedy at the Ozar Hatorah school in France in spring of 2012, in which a rabbi and four children were killed in a horrible act of anti-Semitism. A church in Pakistan was recently bombed as part of ongoing attacks on minority faiths in the region. The State Department's Bureau of Democracy, Human Rights, and Labor released the International Religious Freedom Report for 2012, which describes in great detail the state of religious freedom in many different countries. Eight countries have been named "Countries of Particular Concern":  Burma, China, Eritrea, Iran, North Korea, Saudi Arabia, Sudan, and Uzbekistan. 
In the Torah, Jews are taught to accept others, without prejudice or bias. The Torah states "You shall not hate your kinsfolk in your heart" (Leviticus 19:17). As Jews, we are intimately familiar with what it means to be a religious minority and to face persecution.
With all this negative news, it can be difficult to find the positive stories; the places where religious freedom is thriving.  Here are four stories that show positive developments for international religious freedom:
Women of the Wall held a service at the Kotel on the morning of October 4 to celebrate Rosh Chodesh Heshvan. It was reported to be one of the calmest services in the last six months. On October 7, Women of the Wall announced that they would begin working with the Israeli government to develop a third section of the Kotel for all Jews to pray. (The press statement can be found here and Anat Hoffman's blog on the development can be found here.)
 
Turkey lifted a 90-year ban on wearing headscarves in the workplace or in schools. Headscarves had been allowed on the streets, but not in the workplace or university.  Many women had not been able to participate in these activities as a result of this restriction. This will now change in Turkey.
 
The UN Human Rights body sided with a Sikh man on his right not to take off his turban for passport or ID photos. Without proper photo ID, Sikh men were restricted in their ability to get drivers' licenses or access to medical care in hospitals. Sikhs in France have been fighting a long battle over the turban, and the UN Human Rights Commission support is a positive step for religious freedom.
 
The sixth annual Weekend of Twinning is coming up! The Weekend of Twinning is an initiative put on by the Foundation for Ethnic Understanding cooperation with the World Jewish Congress and the Islamic Society of North America that encourages dialogue and programming to build communication between Muslims and Jews, synagogues and mosques, and rabbis and imams. For more information on the initiative or to find out how you can be involved, visit the Religious Action Center of Reform Judaism.
Deborah Goldberg is an Eisendrath Legislative Assistant at the Religious Action Center of Reform Judaism. She graduated in 2013 from Washington University in St. Louis and is originally from Deerfield, IL where she is a member of Congregation B'nai Jehoshua Beth Elohim.
Related Posts
Image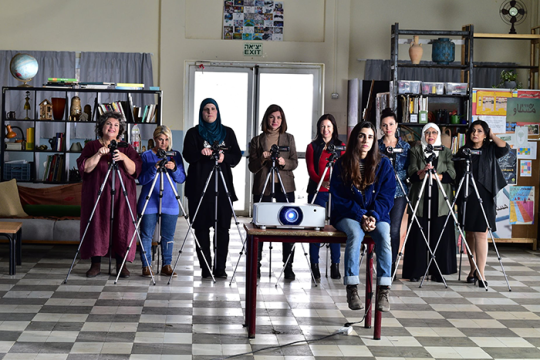 Both Arab and Jewish, young and old, the women of "Cinema Sabaya" learn about much more than filmmaking during the class; they discover that their differences are far outweighed by their bonds as women making their way in a patriarchal world.
Image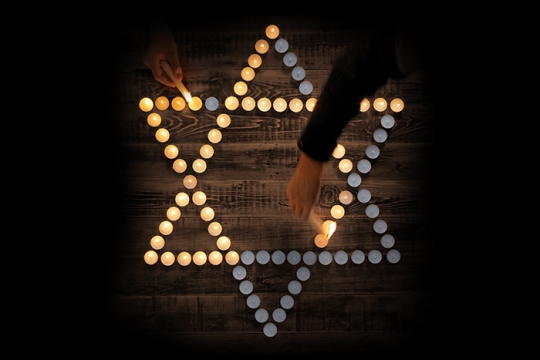 What does it mean to remember? It is to live in more than one world, to prevent the past from fading, and to call upon the future to illuminate it.
Image
A camel carrying a load. A golden pair of balanced scales. An open heart and an open mind. These are three of more than two dozen artists' visions of justice and righteousness featured in the invitational exhibition, "Tzedek Boxes: Justice Shall You Pursue."