Image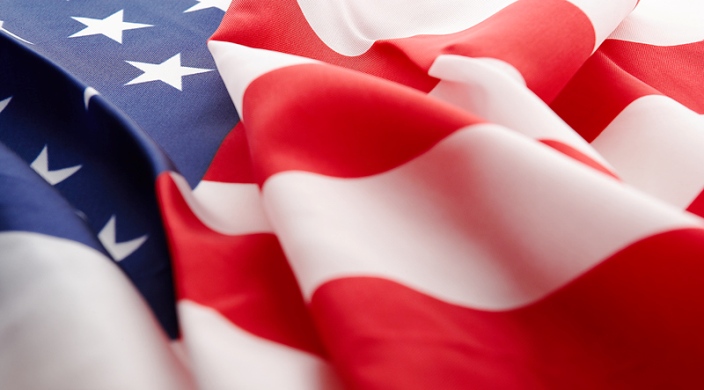 For many in the United States, the Fourth of July holiday brings to mind joyous times of gathering with friends and family, enjoying barbeques, fireworks, freedom (from work), and of course, sales. But as we take time to enjoy the celebration, we also do well think about the original meaning of the Fourth of July holiday.
In the late eighteenth century, conflicts between the American colonies and British rule simmered and came to a head. After numerous attempts to reason with the English monarch, George III, on differences over taxation, commerce, and other issues, colonists had already taken some government matters into their own hands, establishing a continental army, currency, and a post office. Colonial leaders became convinced that a formal break with the mother country was inevitable, and a committee of representatives from different colonies was appointed to draft a statement that would officially declare the independence of the American colonies to the world.
Thomas Jefferson, a Virginia planter, polymath, and gifted writer, stated that the committee "unanimously pressed on myself alone to undertake the draught [draft]." After much revision and consultation with Benjamin Franklin (representative from Pennsylvania) and John Adams (representative from Massachusetts), the Declaration of Independence was presented to the Congress and adopted on July 4, 1776.
The declaration has had a profound impact on the growth of democracy in the United States and abroad. The founding fathers of the United States tried to create a document that not only addressed political realities, but also expressed spiritual and philosophical aspirations. In its preamble, we read:
"We hold these truths to be self-evident, that all men are created equal, that they are endowed by their Creator with certain unalienable Rights, that among these are Life, Liberty and the pursuit of Happiness."
It's not surprising that this statement has strong resonance for us. If we examine the preamble, we can see that the ideas it expresses resemble some found in biblical texts and commentaries. Consider its parallels with this phrase from Micah:
"Everyone shall sit under his grapevine or fig tree with no one to disturb him" (Micah 4:4)
Think about how the preamble's ideas reflect biblical values such as the prohibition of murder and the instruction to treat others - strangers - fairly:
"You shall not murder" (Ex 20:13, Deut. 4:17)

"You shall not wrong or oppress a stranger (ger) for you were strangers in the land of Egypt" (Exodus 22:20, also see Exodus 23:9)
And, note how the preamble implies this lesson from Pirkei Avot:
"Who is rich? One who is happy with what one has. As it is written: 'You shall enjoy the fruit of your labors; you shall be happy . . . ' [Psalm 128:2]" (Pirkei Avot 4:1)
You can find more text references and synergies in a terrific study guide prepared by Hillel, and you can find some ideas on how to celebrate the Fourth of July that emphasize civic values on the Religious Action Center's site.
Enjoy, and have a safe and happy holiday!
Audrey Merwin is a member of the URJ's communication team. She edits Reform Voices of Torah, the Monday edition of Ten Minutes of Torah.
Related Posts
Image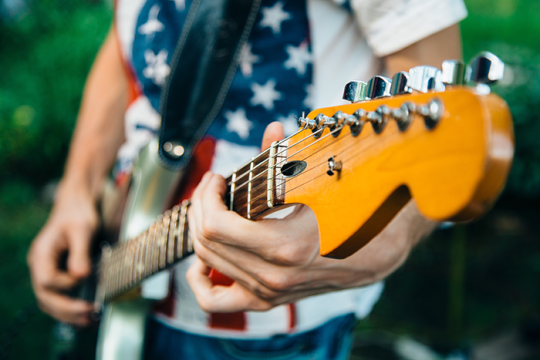 As we reflect on the United States' Independence Day, I am mindful that democracy also takes commitment and practice. Democracy takes practice because it still is not accessible to all.
Image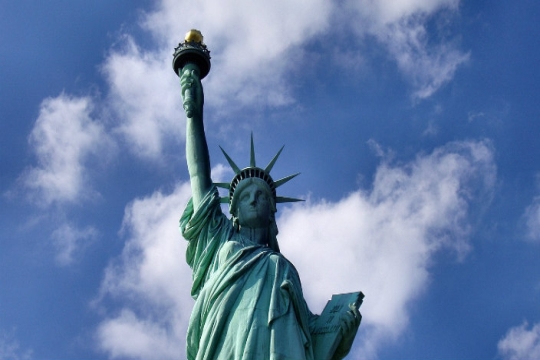 With so many "revolutionary" musicals to enjoy, I've taken to musing about the value of independence they so dramatically explore.
Image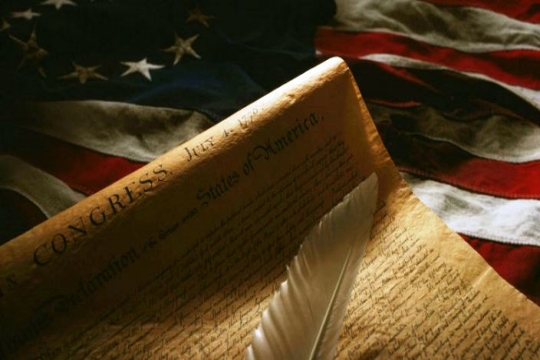 Every year on the Fourth of July, my mother and stepfather host about 50 people, newborns to retirees, at a multigenerational backyard party at their home in suburban New Jersey. We schmooze around the grill, cool off in the pool or with a beer, and shuck corn on the cob. My sister Barrie makes an American flag berry cake, and my sister Cheryl makes a cake that looks like a hamburger. Fireworks light the night sky. It's all typical Independence Day stuff. But we also do something unique that I wish were more universal: We mindfully read aloud the Declaration of Independence.