Image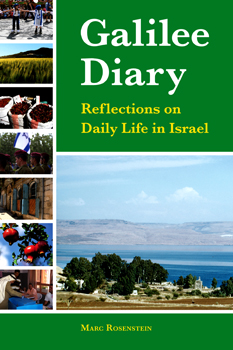 In their deaths they bequeathed us life.
    -Haim Nachman Bialik
Monday was Memorial Day for the fallen – in the Israeli army, in the pre-state undergrounds, and in terrorist attacks. It is the day before Yom Ha'atzma'ut (to emphasize the connection), and is observed through ceremonies in schools and other public institutions, cemetery visits, and speeches by politicians. The sense of loss is immediate and inescapable as there is no one who does not have a connection of family, friendship, work, or neighborhood with at least one of the 23,000 fallen. Places of entertainment are closed, and the radio broadcasts sad music and interviews with bereaved families. It is a regular work and school day, but it is slowed down and darkened by the hovering cloud of grief and remembrance. At 8 pm and 11 am air raid sirens are sounded for two minutes throughout the country, and people are expected to stop whatever they are doing and stand at attention (a week earlier, on Yom Hashoah, there is a similar siren).
This year I happened to be on the train en route to a meeting in Tel Aviv when 11:00 came around. I had forgotten. The train slowed, and the conductor announced over the PA system: "All passengers: This train will be stopping now. You are all requested to stand for two minutes in remembrance of those who lost their lives in the battles of Israel." The train stopped, and the passengers (in my car at least) stood at attention until the conductor announced: "Please be seated."
Experiencing the siren on the train – with the conductor's explicit instructions - highlighted for me my own ambivalence about this custom. As far as I have been able to find out, it is unique: I don't know of any other countries from which we might have borrowed it. Indeed, it is a bit of a tourist attraction; visitors like to go outside to observe how traffic stops and people get out of their cars and stand at attention. It symbolizes a strong sense of shared memory and shared fate, a kind of national family identity. It says, loud and clear, "We are one!"
On the other hand, it has become a rather crude and intrusive test of patriotism. If you don't fly the flag, no one really notices. But if you don't stand at attention for the siren, everyone notices. In fact, the popular media send photographers out to get pictures of Orthodox, Arabs, or just rebellious teenagers who fail to stand for the siren, to remind those of us in the mainstream just how divided we are and how much we should despise these "others" who insist on profaning our sacred symbols. Maybe it's my American upbringing, my memories of the struggles over symbols of patriotism during the Vietnam War, but something in me doesn't feel good when the government (the train conductor) tells me I have to stand at attention, and when there is powerful social pressure to obey.
Some argue that this secular/military symbol is and should remain foreign to a Jewish state. We have time-honored methods of memorialization, candles and prayers and tzedakah, yahrzeits and communal days of mourning; we know to stand for Kaddish for both private and public grief – why do we need a siren? And it is interesting that the symbol we have chosen is the air raid siren, a sound with a definite set of associations, none of them uplifting or life-affirming. Scary for children and all of us who remember such sirens under different circumstances. "Get into the bunker!" the siren says – the bunker of memory.
The challenge of creating a culture that is new, secular, and state-based, with an ambivalent relationship to the Jewish religious tradition, is often daunting, and it's hard to know in advance what's right, what "works." And it's hard to change a tradition once it's been created.
Related Posts
Image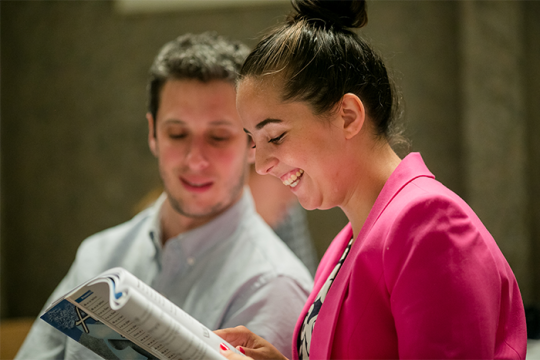 Lifelong learning, however, can be easier said than done. For many, as they enter adulthood, with its competing demands and obligations, setting aside time for learning – and especially for Jewish learning – can be challenging indeed.
Image
At 10, Jeff Erlanger appeared on "Mister Rogers' Neighborhood" in his wheelchair. I recently asked Jeff's parents about how they raised such a competent and loving son.
Image
When I became rabbi of Monmouth Reform Temple in Tinton Falls, NJ, I quickly discovered that some people in our community thought we were a church. Mail was addressed to "Monmouth Reformed Temple," and letters were addressed "Dear Pastor."