Image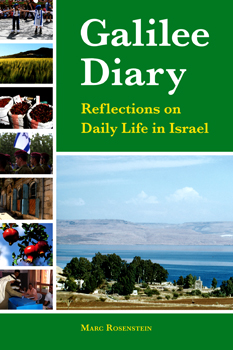 Rabbi Abba said in the name of Samuel: For three years the Schools of Hillel and Shammai were in conflict, each saying, "the law is according to our view." A heavenly voice announced: "Both are the words of the living God – but the law is according to the School of Hillel." But if both are the words of the living God, why did the School of Hillel "win?" Because they were calm and humble and always taught both their own view and that of the school of Shammai. Moreover, they would always state the view of the School of Shammai before their own.
    – Babylonian Talmud, Eruvin, 13b
This past Shavuot was tinged with sadness for me and for many friends and colleagues, as Professor Michael Rosenak passed away the day before the holiday, at the age of 80. The media were busy, of course, with hard news (in both meanings of the word), so this event, which so resonated in the lives of Mike's hundreds of students, disciples, colleagues, and friends, seems to have passed under the radar.
Over decades, quietly, gently, but with intellectual rigor, Mike created a language for talking about Jewish education, created a philosophical basis for a pluralistic view of Jewish education. He taught and inspired thousands of educators, from his close colleagues and collaborators at the Melton Centre of the Hebrew University and the Mandel Institute, all of whom see themselves as his disciples – to the many who were influenced by his writings, by his teaching – and by the above-mentioned disciples, and who have translated his ideas into curriculum and practice around the world. He didn't like to define himself, but it is fair to say that he belonged to the world of modern Orthodoxy in his practice, beliefs, and community affiliation. But he received honorary doctorate degrees from both HUC and JTS, and we all thought he belonged to us - which he did.
We tend to complain, automatically, about the entanglement of religion and politics. However, it is useful to clarify: it may be possible to separate religion and state – but it is impossible to separate religion and politics. Religion is about beliefs that give rise to values – that give rise to behaviors. A disconnect between our religious values and our behavior is generally called hypocrisy. But politics is about values that give rise to behaviors of groups, communities, states. Thus, we would hope that our religious commitment would translate into a vision for the society we want to live in and for the way to achieve it. Separating religion from politics means separating religion from life – in which case, who needs religion?
The challenge comes when different members of a society have different beliefs, that lead to different values, that lead to different definitions of required – and acceptable – behaviors. What seems to be the instinctive way to deal with this conflict is to apply force: the one who shouts louder, or manages to pass a law, or throws more rocks, or has better weapons, gets to decide what values get translated into norms.
By his example and by his teachings, Mike showed us a different way: to listen carefully, with respect; to dig deeply to uncover the common ground; to think creatively to find a new path; to keep a sense of humor – especially about yourself; and never to raise your voice. Pluralism turns out to be a slogan that everyone likes, but that is very hard to implement when it comes to actually hearing the truth of the other, when it comes to knowing where to "draw the line." Trying to implement a pluralistic Jewish society – in the state or elsewhere – is a constant struggle, mostly with ourselves. Michael Rosenak's life and work helped us understand the struggle better, and thereby made it a little less difficult.
Mike's passing is a great loss. But reflecting on his legacy is a cause for joy, as it reminds us that there is a lot more going on here, Jewishly, than conflict and power struggles; quietly, the tools for building a better future are being fashioned.
Related Posts
Image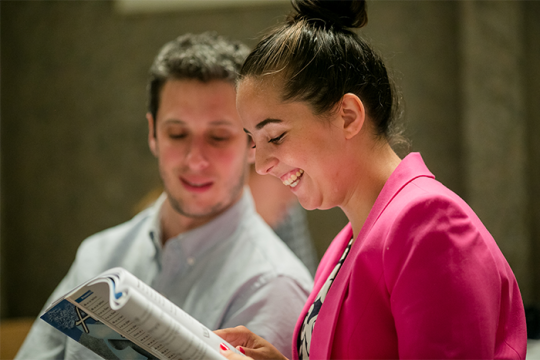 Lifelong learning, however, can be easier said than done. For many, as they enter adulthood, with its competing demands and obligations, setting aside time for learning – and especially for Jewish learning – can be challenging indeed.
Image
At 10, Jeff Erlanger appeared on "Mister Rogers' Neighborhood" in his wheelchair. I recently asked Jeff's parents about how they raised such a competent and loving son.
Image
When I became rabbi of Monmouth Reform Temple in Tinton Falls, NJ, I quickly discovered that some people in our community thought we were a church. Mail was addressed to "Monmouth Reformed Temple," and letters were addressed "Dear Pastor."