Image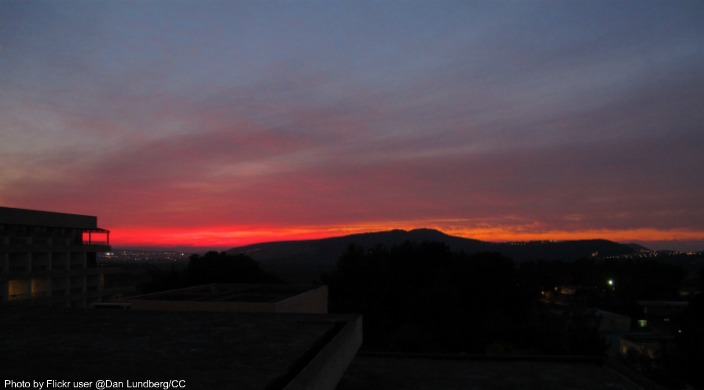 Your sons and daughters shall prophesy; your old men shall dream dreams, and your young men shall see visions.
- Joel 3:1
Recently I attended the funeral of Shlomit Yomtov, the mother of a friend and colleague. Shlomit was the daughter of Moshe Unna, who was one of the principle founders, leaders, and ideologues of the Orthodox kibbutz and the Orthodox kibbutz movement, from the 1930s until his death in 1989. Shlomit was a lovely and impressive woman who was a proud bearer of her father's heritage of Orthodox humanism.
From study and observation, I have always felt that the Orthodox kibbutz (which some people think is an oxymoron) was one of the most interesting, challenging, and promising social experiments in Israeli history. The attempt to build a community that harmonized halachah with pure democracy — and socialism — was perhaps an impossible dream, but certainly a worthy one, which produced a lot of beautiful people.
The Orthodox kibbutz was the laboratory for the development of the vision that was often articulated by Orthodox (and many liberal religious) Zionists a few generations ago: The vision based on the belief that the great opportunity granted to us in the establishment of a Jewish state was the renewal of Judaism — the organic development of a Judaism that would be rooted in the landscape of Eretz Yisrael and in Hebrew culture, true to the tradition, pluralistic, involved in every aspect of life, and open to the world.
That vision is why, for example, Rabbi Judah Leib Maimon, first minister of religious affairs in 1948, was an enthusiastic campaigner for the re-convening of the Sanhedrin — a body meeting in Jerusalem, whose authority would be universally accepted and would allow Judaism properly, systematically, to modernize itself (never happened…).
That is why Rabbi Isaac Herzog, the first Ashkenazic chief rabbi, argued — with respect to the rights of the Arab minority — that in a democratic Jewish state, the universal principles of freedom and democracy must obtain, even if they seem to conflict with halachic dicta.
That is why a group of Orthodox rabbis recently openly rebelled against the chief rabbinate's draconian conversion policies, arguing that they are not halachically justified.
I have noticed that often, we Reform Jews tend to lump all the Orthodox together in the category of benighted and bigoted, misogynistic and homophobic, etc. We can't understand why they don't see the light and simply jettison halachah so they can sign on to our freedom. We tend to complain that they are not pluralistic, while we, of course, are. However, it seems to me that Orthodoxy, especially in Israel today, is a complex and evolving tapestry, weaving together many strands (with a number of loose ends…). When we stereotype and demonize it, we miss opportunities to teach and to learn — and to partner.
It is tempting to say, "Well, they stereotype and demonize us, and don't relate to us with a properly pluralistic approach, so what do you expect from us?" But we, fortunately, know enough to resist that temptation.
Maybe the problem is in the expectation that "A New Judaism" will evolve here; rather, what we should envision is "New Judaisms" — an ongoing process without a consummation, but rather a creative and contentious conversation, with room for everyone.
Related Posts
Image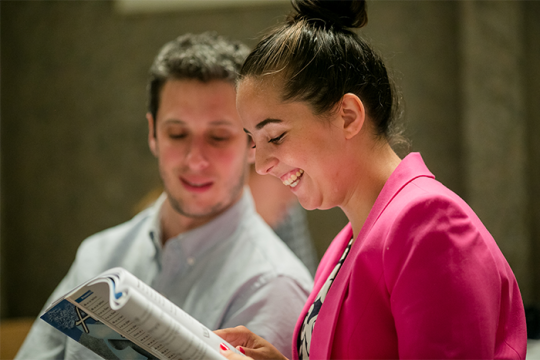 Lifelong learning, however, can be easier said than done. For many, as they enter adulthood, with its competing demands and obligations, setting aside time for learning – and especially for Jewish learning – can be challenging indeed.
Image
At 10, Jeff Erlanger appeared on "Mister Rogers' Neighborhood" in his wheelchair. I recently asked Jeff's parents about how they raised such a competent and loving son.
Image
When I became rabbi of Monmouth Reform Temple in Tinton Falls, NJ, I quickly discovered that some people in our community thought we were a church. Mail was addressed to "Monmouth Reformed Temple," and letters were addressed "Dear Pastor."