by Marc Rosenstein
(Originally published in Galilee Diary and Ten Minutes of Torah)

As she kept on praying before the Lord, Eli watched her mouth. Now Hannah was praying in her heart, only her lips moved, but her voice could not be heard. So Eli thought she was drunk. -Samuel 1:12-13
Schools are closed during Pesach, and many businesses and offices are closed for part of the week. This creates a great opportunity for family vacations - or, alternatively, a strong need for activities to entertain the children. Thus, traffic on the roads is a constant nightmare, 24 hours a day. There seems to be no major intersection that is not backed up in all directions. Part of the cause of all that traffic is a plethora of festivals - it seems that there are more every year. Sculpture, storytelling, music, juggling, beach, dance, wine, theater - you name it, there is some locality somewhere in the country holding a festival for it during Pesach. These are generally the result of a combination of local boosterism, somebody's artistic vision, and capitalism. In particular, localities in the periphery seek to capitalize on the presence of thousands of vacationers from the center of the country, luring them to buy food and drink and stuff by means of cultural events and family entertainments.
Indeed, for years, our county held a "music and nature" festival including concerts in natural settings as well as big-name performers in more traditional venues; all the local businesses geared up to sell everything from kosher meals to healing to arts and crafts. After a while, it became clear that the cost of bringing in famous performers, and the inconvenience to the locals, exceeded the benefit both culturally and financially, and the tradition was terminated.
A fairly recent addition to the festival circuit is the International Festival of Pantomime, held in the Arab town of Shfar-am. This one is a bit "purer," as it seems to be driven primarily by an artistic vision, and, for better or for worse, includes only performances - no food sales, no street fair, not even T-shirts for sale. It was established six years ago as a memorial to an actor from Shfar-am who died of a heart attack at a young age, and attracts leading mimes from around the world.
One of the above mentioned traffic jams made the 25 minute drive from Shorashim to Shfar-am into 45 minutes, and we got lost in the town (of course), but still made it before the show started. Shfar-am is a sprawling town of about 35,000 residents, around 60% Moslem, 26% Christian, and 14% Druze. The hall was pretty full - probably about 200 people. From various clues of dress and headgear, it seemed that the crowd was mostly local, with all three religions represented, as well as a smattering of Jews, and festival performers from abroad. The performance this particular evening was by a Polish mime troupe, and while their skills were impressive, we found the overall plot a bit surrealistic and hard to follow. So there we were, Jews and Arabs, being entertained by Poles. The show was short, and people did not rush to leave; while we were sitting there wondering if this was intermission, a man approached us (who turned out to be the festival director) and asked where we were from; when he found out we were from nearby, he offered us free tickets to the finale the next evening. We took him up on his offer, and enjoyed a full evening of classic mime/clowning by some truly amazing artists.
Of course, the price of those free tickets was having to listen to the closing speeches of the festival, mostly in Arabic, which, despite how welcoming everyone was (numerous "thank you for coming's" as we entered and left both nights), made us feel like outsiders in the hall, surrounded by people speaking a foreign language. However, like circus, pantomime is a truly universal language: when the lights went down we were all equals, puzzling together over the weird scenes, laughing out loud together with no reservation. Such moments of cultural sharing are rare around here, but they do occur and it's worth enduring a traffic jam to have the opportunity to experience one.
Related Posts
Image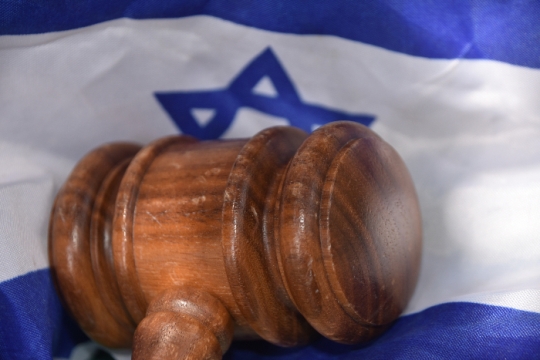 The Jewish people have been welcoming people in for thousands of years, and this ruling takes a tremendous step forward in proving that Israel is the Jewish State for all Jews.
Image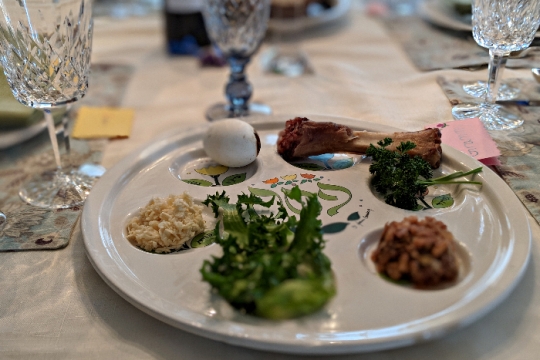 Last Passover began the urgent quest to reinvent much of Jewish life, highlighting that some of the ways we "do" Judaism needed to be updated. This year has been a powerful catalyst to shifts in how we perform our holy work.
Image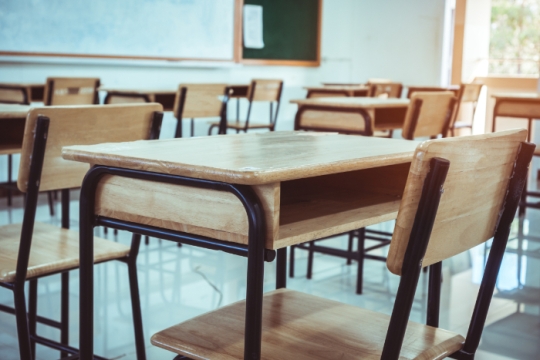 This year, because of the COVID-19 pandemic, nearly all schools in Israel have been closed for most of the year, leaving students stuck at home and trying to complete their studies remotely. All of them are hurting – emotionally and socially.