Image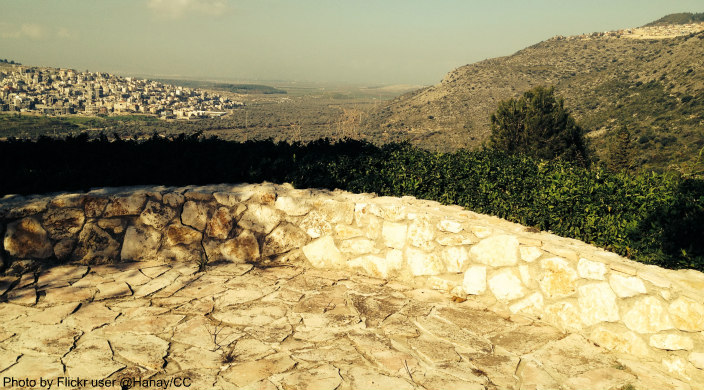 …"community" stands for the kind of world which is not, regrettably, available to us – but which we would dearly wish to inhabit and which we hope to repossess…."Community" is nowadays another name for paradise lost – but one to which we dearly hope to return, and so we feverishly seek the roads that may bring us there.

Zygmunt Bauman, Community: Seeking Safety in an Insecure World
On a recent perfect early spring day (warm sun, cooling breeze, brilliant wild flowers) we took the children and grandchildren on a short hike to the mountainside adjacent to Shorashim, picnicking under an olive tree. On the way, we encountered toads, lizards, a scorpion, and caterpillars; our lunch was serenaded by the muezzin of the village of Shaab, with the backup chorus of the jackals that live in the open areas.
For our children, now parents, it was a nostalgic rerun of similar picnics we enjoyed when they were little, in our first years in Israel. However, the experience won't be available a generation from now. Recently the Ministry of Interior published the new master plan for Shorashim, which calls for the expansion of its capacity from 200 families to 350. The area where we picnicked will someday be a grid of suburban streets with rows of houses that will mostly fill their small lots, leaving no room for wildflowers or toads. Meanwhile, the village of Shaab expands toward us from the west, and the city of Karmiel from the east, new neighborhood by new neighborhood.
Our first response upon seeing the new map was sadness, both at the planned paving over of the natural environment – and at the growth which will surely attenuate if not eliminate communal intimacy. When we came on aliyah 25 years ago, Shorashim was a commune of 30 families, and for us, with no family and few friends in Israel, it served as an extended family; the rather intense togetherness – at work, on holidays, at cultural and social events – was an important part of our lives. Over the years, with slow growth, and privatization, the intensity faded; today, with 100 families, not everyone knows everyone; not every bar or bat mitzvah is an event for the whole community; there is a greater diversity of political views, religious attitudes, and educational and socio-economic levels.
In thinking about it, it seems to me that while we have reason to be sad – for any change from the comfortable entails a degree of loss – we have to take a deep breath and get past that reaction:
Having gotten here early and claimed our plot on the mountainside, what right do we have to complain about other people coming after us and doing the same? Ecologically, "rural" settlements with single-family homes surrounded by a private yard are sort of a disaster; if we really value the green space, we should move to the city. To the planners' credit, it is now national policy not to allot rural lots larger than 5,000 square feet, moderating the sprawl somewhat.
Diversity is a challenge, and makes life more complicated; but homogeneity can be stultifying, boring – and has a tendency to become elitist and exclusionary.
In a community, the flip side of intimacy is over-familiarity – and burnout. After 25 years on a committee, one longs for (or should long for) someone new to step in and take one's place and introduce new ideas. Moreover, the larger the community, the higher the level of local services, e.g., a grocery store, sports facilities, cultural activities.
And of course, nothing is ever as good as it was. Indeed, it never really was so good in the first place. The romanticization of the good old days is an irresistible temptation. There was always something to complain about, and there always will be.
This dilemma of intimacy versus growth has been around for a century – there was a raging debate in the early kibbutz movement between the model of the small, intimate community, called a kevutzah, and the large commune, the kibbutz. In the end, size won.
The word "community" is fuzzy, with different meanings in different contexts. If it implies a degree of familiarity, intimacy, and significant mutual obligation, maybe we need to accept that Shorashim is already not a community, but an assemblage of overlapping communities – small groupings united by bonds of friendship, shared values and beliefs, maybe religious practice, maybe life-stage. Then it becomes the role of Shorashim the village to make sure that all these communities have what they need to thrive, and that there is a mechanism for resolving tensions and conflicting interests among them.
But how do we explain all this to the toads and the jackals?
Related Posts
Image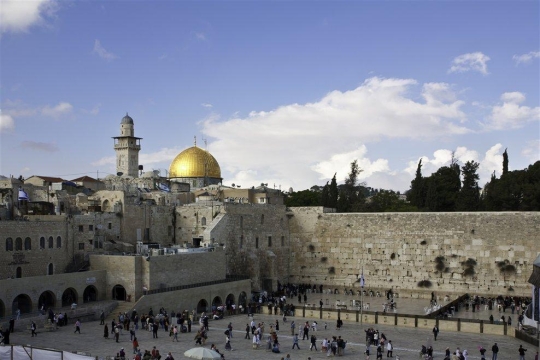 Heller High aims to build deep, lasting relationships between North American Jewish teens and Israel, developing the next generation of Reform Jewish Zionists. The Heller High program gives students the opportunity to learn from and get to know different groups of Israelis.
Image
Nearly two months ago, our Just Zionism group landed in Israel as the election to cement a far-right government in the Knesset was taking effect. When we landed, I had a surface-level understanding of Israeli politics but was about to get a crash course on the election's implications for the activists who were heartbroken by the results.
Image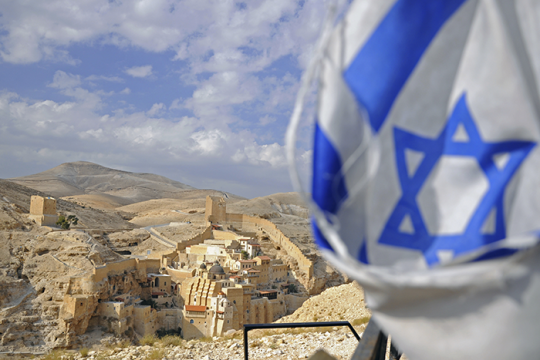 On November 2, 2022, I landed at Ben Gurion Airport for the first time. Filled with many emotions, this being my first trip to Israel, I decided to keep an open mind as I joined twelve young adult leaders on a journey to learn more about Israel, Zionism, and why Jews in the Diaspora, especially in the United States, should be engaged.