Image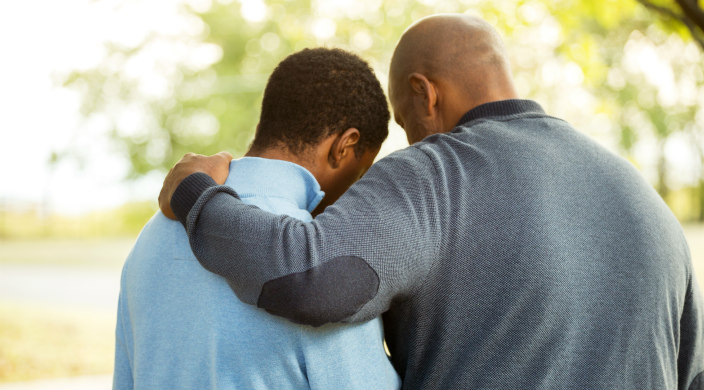 In September 2018, I had the honor of attending the NYC premiere of the film All About Nina, where I met director Eva Vives and lead actress Mary Elizabeth Winstead. The film was an incredible directorial debut for Vives, and I was captivated by Winstead and her award-worthy performance as a comedian and survivor of sexual assault (inspired by Vives' own experiences).
Through their powerful, moving film, released during the #MeToo movement, Vives and Winstead inspired me to write about the Jewish imperative to listen to survivors, but I felt compelled to do more. Soon after, I learned that many brave Jewish sexual abuse survivors had shared their stories, translating #MeToo into the Hebrew phrase #GamAni.
In honor of April, which is Sexual Assault Awareness Month, I want to share my #GamAni story, too.
I grew up in a good, loving Christian home and spent most of my childhood in a mainline Protestant church and elementary school. However, I spent junior and senior high at a conservative fundamentalist Christian academy where I experienced forced religious indoctrination and bullying from my classmates. As an overweight, awkward, biracial kid with liberal views, I was what you'd call an easy target.
This culminated during my last two years of high school when I was routinely sexually harassed by one of my classmates. Despite numerous instances of my verbally and physically defending myself (without risking punishment), nothing was done about it. It was treated – by my harasser, by my peers, and even by my teachers – as "just a joke," as though the violation of my body was something to laugh at.
My experience is not unique.
In fact, 1 in 6 men has experienced some form of sexual abuse, whether in childhood or adulthood. These statistics are compounded by common yet destructive beliefs about men and sexual assault. For example, many people believe that male survivors aren't "real men" if they don't retaliate with violence; others think, however incorrectly, that if a survivor doesn't immediately come forward, then it didn't really happen; the victim was just "confused," and perhaps not really a victim at all.
Such beliefs stem largely from a culture of toxic masculinity that encourages men to be aggressive and to quell their emotions. As a result, many men hide their experiences out of shame. However, as Kate Bigam Kaput, digital communications manager for the Union for Reform Judaism, once wrote, "When we put [survivors' experiences] together, they become more than just stories; they become a larger narrative that reveals a deep and systemic problem with toxic masculinity."
In October 2017, actor Terry Crews added to this narrative by coming forward to, in his own words, "stand in solidarity with millions of survivors in the world" by detailing his sexual assault at the hands of a Hollywood executive. When asked why he didn't physically retaliate, Crews responded:
"[A]s a black man in America…you only have a few shots at success…I have seen many, many young black men who were provoked into violence, and they were in prison, or they were killed. And they're not here."
Actor Brendan Fraser, too, detailed his assault at the hands of the former president of the Hollywood Foreign Press Association (HFPA):"I felt ill. I felt like a little kid," he told GQ magazine in a February 2018 interview. "I felt like someone had thrown invisible paint on me."
As was the case with my own abuse in high school, the HFPA dismissed Fraser's assault as something "intended to be taken as a joke," to which Mr. Fraser responded, "I don't get the joke. I'm the only one who would know where I was touched on my body."
In February 2019, Rabbi Avrohom "Avremi" Zippel came forward about sexual abuse by his childhood nanny, which occurred more than 100 times from ages 8 to 18. After years of painful silence and self-blame, Rabbi Zippel was inspired to share his story after Jewish gymnast Aly Raisman detailed her assault by former team doctor Larry Nassar. Rabbi Zippel wrote:
"Watching a person who had gone through so much of what I had gone through break that spell, that was the first time I thought to myself, 'What if I could do that too?'"
Like Rabbi Zippel, I spent more than a decade blaming myself for what happened to me. I let toxic definitions of what it meant to be a "real man" haunt me and erode my self-worth. Only after hearing stories from so many other survivors and witnessing their courage amid skepticism and victim-blaming did I finally realize that my #GamAni experience is as valid as everyone else's and that what happened to me does not make me any less of a man.
To my fellow male survivors: I believe you, and I stand with you. To the women and the non-binary and trans individuals who trailblazed the #MeToo and #GamAni movements, I believe you and stand with you, too.
As beings created b'tzelem Elohim (in the Divine Image), we are defined not by what happened to us, but by our infinite potential to love, create, and heal together. I am grateful to be able to discuss my experience, and I hope to bring comfort and courage to every survivor who reads this.
Yashar kochachem – may your strength be firm.
Related Posts
Image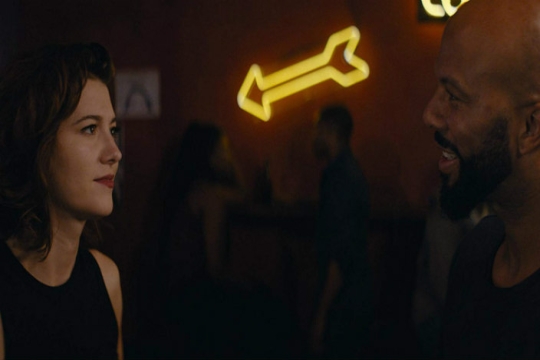 This week marks the digital and DVD release of All About Nina, a film by writer/director Eva Vives and inspired by some of her own experiences.
Image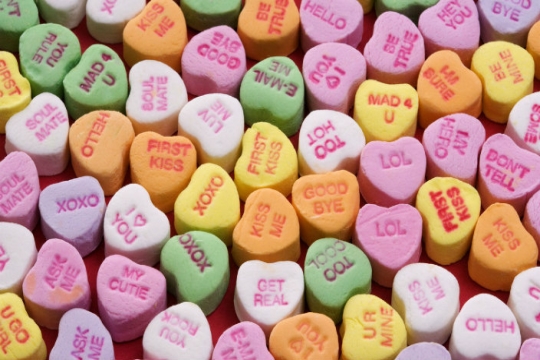 The inability of society to talk openly and honestly about consensual sex makes it difficult to talk about nonconsensual sex, isolating us in our experiences.