Image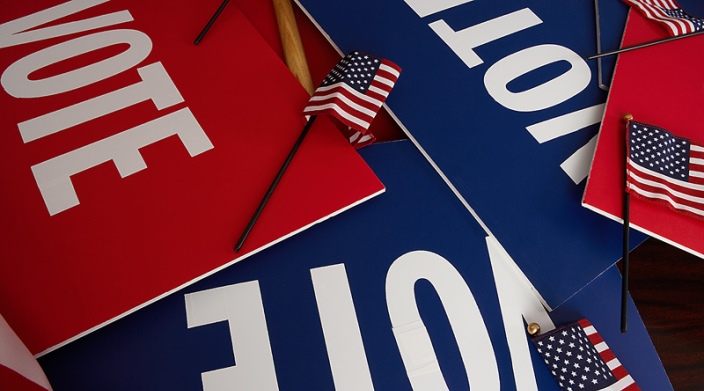 Election Day in the United States is just a few days away, and we hope that those who are able to are planning to exercise their democratic freedom and vote this Tuesday, November 4!
This election cycle, vital political, economic and moral issues of concern to all Americans are at stake. As Jews and as citizens, we have an obligation to vote in order to ensure that our policies at the local, state, and national levels reflect our commitment to social justice. Each of our voices plays a key role in setting policy agendas. Think back to 2000, when George W. Bush beat Al Gore by a mere 500 votes to win Florida and, as a result, the presidency. Your vote truly does count.
When you go to the polls this year, you have the opportunity not only to weigh in on federal elections, but also to share your voice in a myriad of critical state and local races. Our votes will determine who will represent us on Capitol Hill, where 36 Senate seats and all 435 House seats are up for election. Voters will also elect 36 governors and tens of thousands of state and local officials across the country.
At the same time, Americans in 40 states will vote on 139 ballot measures, many of which are of keen interest to WRJ and the Reform Movement. Massachusetts voters will decide on Ballot Question 4, which would enact earned sick time for one million workers across the Bay State. Whether you vote in Massachusetts or know people who do, you can join the Reform Jewish Movement's social media Thunderclap to help spread the word, a sort of "online flash mob" that allows supporters to commit to send the same Tweet or Facebook post at the same time, exponentially boosting our signal of support.
Voters in Tennessee will decide on Amendment One, which would undo language in the state constitution that defines abortion as a fundamental right, allowing the legislature to pass restrictive policies like those in Texas that severely limit women's access to health care. In Colorado and North Dakota, residents will vote on personhood measures that have dangerous implications for women's health, rights, and safety. By defining a fetus as a person, these laws would outlaw abortion with no exceptions, ban or severely restrict access to emergency contraception and other common forms of birth control, and allow for criminal investigations into a woman's miscarriage. 
In Washington, Ballot Initiative I-594 would require universal background checks for all gun purchases, including private sales. As faith leader Rachel Laser notes in a recent Huffington Post piece, laws like I-594 have already proven an effective tool to decrease firearm deaths, which, in Washington, outnumber motor vehicle deaths.
Earned sick time, reproductive rights, and gun violence prevention are just a few of the issues at stake this Election Day. Before you make your way to the polls on Tuesday, think about which issues are most important to you. Find out where your candidates stand on these issues, as well as which issues are up for direct consideration on state and local ballot measures. Project Vote Smart provides thorough, non-partisan summaries of candidates, platforms, and ballot initiatives from the federal to the local level. 
For insights through a Jewish lens, head to the Religious Action Center of Reform Judaism's blog to find recent updates on the full range of issues in the RAC's portfolio, or to sort by topic to brush up on an area of particular interest to you. We've also put together a Get Out The Vote toolkit, an in-depth guide to pre-election preparation for individual voters and for communities.
Lastly, before you head to bed on Monday, make sure you know where your polling place is located and check what time voting opens and closes on Election Day. Encourage your friends, family members, members of your synagogue, and others in your community to make their voice heard on Tuesday.
Our Jewish tradition teaches that we have a collective responsibility to choose our leaders. Rabbi Hillel taught: "Al tifros min hatzibur, Do not separate yourself from the community" (Pirkei Avot 2:4). And Rabbi Yitzchak taught that "a ruler is not to be appointed unless the community is first consulted" (Babylonian Talmud, B'rachot 55a).This ethic of political participation has guided Jews to participate enthusiastically in the electoral process and is epitomized by our nation's history of strong turnout among Jewish voters.
We urge you to take full advantage of your right to vote and to make your voice heard this Tuesday. Happy voting!
Related Posts
Image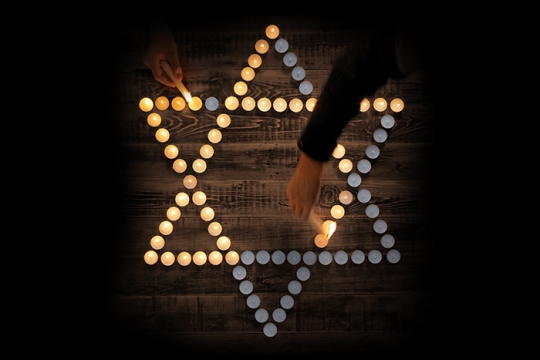 What does it mean to remember? It is to live in more than one world, to prevent the past from fading, and to call upon the future to illuminate it.
Image
A camel carrying a load. A golden pair of balanced scales. An open heart and an open mind. These are three of more than two dozen artists' visions of justice and righteousness featured in the invitational exhibition, "Tzedek Boxes: Justice Shall You Pursue."
Image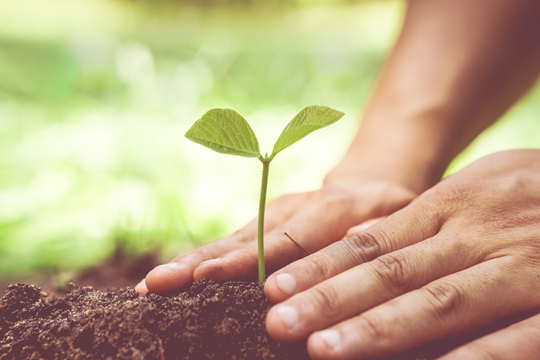 Tu BiShvat, the Jewish New Year of the Trees, is upon us. While it may not be the most celebrated new year in the Jewish tradition, there is a simple power to the holiday - the call for us to become attuned to nature and learn what it can teach us about personal growth.