Image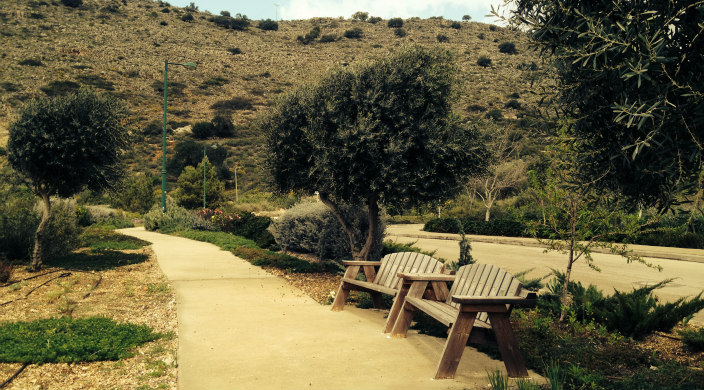 A Note from Rabbi Rick Jacobs: For nearly two decades, the Union for Reform Judaism has been privileged to offer readers Rabbi Marc Rosenstein's Reform reflections on life in the Galilee, Israel-Diaspora relations, and more. As part of his move into full retirement, Rabbi Rosenstein is stepping down as one of our writers and this is his last regular contribution to ReformJudaism.org, although he may, if he is inclined to do so, write occasionally in the future. We are extremely grateful for the hundreds of engaging, thought-provoking essays he has shared with us and we look forward to hearing from him again from time to time. L'hitraot (Until we meet again).
In 586 B.C.E. the Babylonians conquered Jerusalem and destroyed the Temple, ending Jewish sovereignty. Thousands, especially political and economic elites, were exiled to Babylonia. Half a century later, the Persians conquered the Babylonians, and King Cyrus allowed the exiles to return and to rebuild the Temple (but not, of course, to reassert sovereignty). And so:
[T]he chiefs of the clans of Judah and Benjamin, and the priests and Levites, all whose spirit had been roused by God, got ready to go up to build the House of the Lord that is in Jerusalem. All their neighbors supported them with silver vessels, with gold, with goods, with livestock, and with precious objects…
-- Ezra 1:5-6
From then on, the model of Israel-Diaspora relations has remained largely unchanged. Some Jews are moved by personal, spiritual, political, and/or economic circumstances to pack up and "go up" from the Diaspora to live in Israel; most, on the other hand, choose to remain in their far-flung communities, sending support – material, spiritual, and political – to those living in Israel. Although this relationship sometimes has been depicted as asymmetrical and one-way, that description seems unfair. While Israeli Jews benefit from Diaspora Jews' philanthropy, tourism, and activism, Diaspora Jews' commitment is based on more than mere guilt or even altruism: they benefit from Israeli cultural creativity, education (e.g., Birthright), pride – and, even if only potentially, from physical protection (e.g., Entebbe) and a refuge from persecution.
Up to the 20th century, this relationship was largely defined by traditional concepts of exile and redemption, and mediated by the depiction of Israel in the Bible and rabbinic texts. In this context, the "Land of Israel" had spiritual, historical, and geographical meanings for Diaspora Jews. With the rise of Zionism and then the establishment of the state, the emphasis shifted to more practical and political considerations. For many Diaspora Jews, their link to Israel moved from the Bible, Mishnah and prayer book to the daily newspaper or even Twitter feed.
Seventeen years ago, troubled by this "flattening" of the Israel-Diaspora relationship, Rabbi Jan Katzew (then with the Union for Reform Judaism, which was known at the time as the Union of American Hebrew Congregations, and now at Hebrew Union College-Jewish Institute of Religion) invited me to write a weekly internet post, aimed at educators, seeking to provide a more nuanced and rich look at Israel than what could be found in the often politicized discourse of the popular press and the organized Jewish community. The idea was that as a Reform Jewish educator living in Israel, I might be able to offer some information and insights, behind the headlines or under the radar, about the complex realities of everyday life here.
So I began writing the "Galilee Diary" in 2000; it evolved to become part of Ten Minutes of Torah, and went from weekly to monthly in 2014, when the URJ sensibly decided to widen the Ten Minutes of Torah Israel framework to include diverse voices, not just mine. You are currently reading the 699th "Galilee Diary" – but who's counting? For me, writing these brief essays has been valuable and thought-provoking, helping me to reflect on the landscape, the people, the frustrations, the satisfactions, and the ethical dilemmas I have encountered living as a Reform Jew in the Galilee.
In the past few years, however, the fun has faded. I am not sure why. Perhaps because I have retired from my other professional positions and so am less out and about in the Galilee; perhaps because of my growing sense of being an outsider in both the increasingly polarized American and Israeli communities, and hence feeling less confident of my authority to interpret them to each other; perhaps because the lack of interactivity with readers has gotten to me (like giving a lecture to a video camera – are the students listening? Sleeping? Groaning?).
In any case, I have decided to reduce the frequency of the "Galilee Diary" from monthly to occasionally. I am grateful to the URJ for having granted me this platform for 17 years, and to the small but loyal band of readers who sent occasional notes and comments of dissent and encouragement.
We live in a challenging time – for Israel, for American Jews, and for the relationship between them. May we all find the wisdom and the patience to navigate these challenges safely.
Related Posts
Image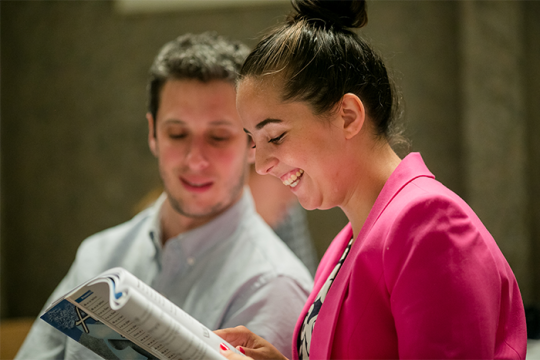 Lifelong learning, however, can be easier said than done. For many, as they enter adulthood, with its competing demands and obligations, setting aside time for learning – and especially for Jewish learning – can be challenging indeed.
Image
At 10, Jeff Erlanger appeared on "Mister Rogers' Neighborhood" in his wheelchair. I recently asked Jeff's parents about how they raised such a competent and loving son.
Image
When I became rabbi of Monmouth Reform Temple in Tinton Falls, NJ, I quickly discovered that some people in our community thought we were a church. Mail was addressed to "Monmouth Reformed Temple," and letters were addressed "Dear Pastor."