Image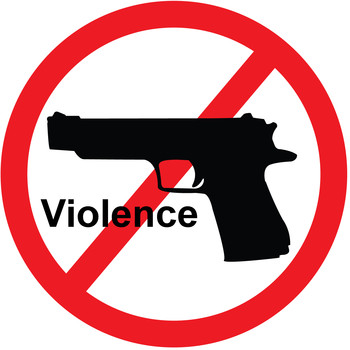 "Don't stop after beating the swords into ploughshares, don't stop! Go on beating and make musical instruments out of them. Whoever wants to make war again will have to turn them into ploughshares first." –Yehuda Amichai
Jewish tradition hopes that we will turn our weapons into something beautiful and this past year, gun violence prevention has been at the forefront of debates not only in Washington, but also across the country.  But before we can look ahead to 2014 and the progress we can make, we have to look back on the past year.
Last month, we observed the one-year anniversary of the shooting at Sandy Hook Elementary School in Newtown, Connecticut. More than 12,000 people have been murdered with guns since that tragic day and in the last year, Reform Jews, along with faithful Americans from more than 45 religious denominations and organizations, have placed close to 23,000 calls to their senators in favor of common-sense gun violence prevention measures. The calls are part of an interfaith call-in campaign called Faiths Calling. You can read statements from Rachel Laser, Deputy Director of the Religious Action Center ofReform Judaism, Dr. Rajwant Singh, Chairman of the Sikh Council on Religion and Education, Bishop TD Jakes, senior pastor of The Potter's House of Dallas, and Sister Simone Campbell, executive director of NETWORK, A National Catholic Social Justice Lobby.
At the URJ Biennial in San Diego in December, Mindy Finkelstein, a survivor of gun violence and ardent activist with the Brady Campaign to Prevent Gun Violence, spoke eloquently about her experience and the need to take action now. Her remarks can be viewed at here (from 59:50-75:15).
What else has been happening in the world of gun violence prevention advocacy?
The House and Senate both passed legislation on undetectable guns by extending the Undetectable Firearms Act (UFA) for another 10 years. The original UFA was passed in 1988.
Moms Demand Action for Gun Sense in America and Mayors Against Illegal Guns announced a merger of the two gun violence prevention advocacy groups.
What we can we do to help create a world with fewer gun deaths and less gun violence in our communities? Our tradition teaches that "It is not incumbent on you to finish the work, but neither are you free to desist from it" (Pirkei Avot 2:21). Here are three things you can do to live up to our tradition:
Tell Congress we still care about expanding meaningful background checks. Senators Manchin (D-WV) and Toomey (R-PA) introduced a bipartisan plan to greatly expand background checks. This same plan was introduced in the House of Representatives by Congressmen King (R-NY) and Thompson (D-CA). Although the proposal did not cover all gun sales, it promised to close dangerous loopholes that exempt gun shows and online sales from background checks. While it did not pass earlier this year, we must thank our representatives who voted for the measure and express disappointment to those who voted against the plan.
 
Use the Reform Movement's Gun Violence Prevention Resource Guide. The guide provides prayer materials, text studies and advocacy tools to help mobilize a community to take action.
 
Talk to your congregation about signing up for March Sabbath, Gun Violence Prevention Sabbath Weekend (March 13-16, 2014). Houses of worship across the nation are joining the Washington National Cathedral and Faiths United to Prevent Gun Violence to remember those who have lost their lives to guns, pray for those whose lives have been forever changed because of the loss of a loved one and to continue the discussion on how communities of faith can work together to help reduce gun violence.
Image courtesy of Congregation Beth Elohim
Related Posts
Image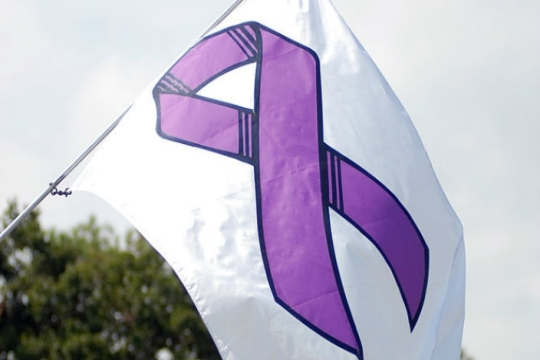 October is Domestic Violence Awareness Month (DVAM) in the U.S. Each of us likely knows someone, either in our Jewish community or our secular communities, who has been impacted by or is a survivor of domestic violence.
Image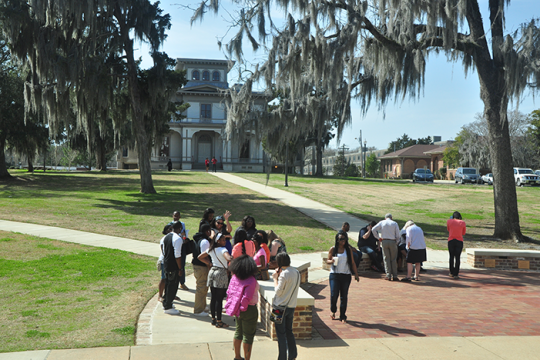 As a graduate of both Tougaloo College and Jackson State University, the recent bomb threats to Historically Black Colleges and Universities (HBCUs) are personal to me. Since January 2022, over a dozen HBCUs have received bomb threats; several of those threats were received on the first day of Black history month. The continuous attacks on institutions of higher learning; places of worship and individual attacks are a direct threat to our everyday existence.
Image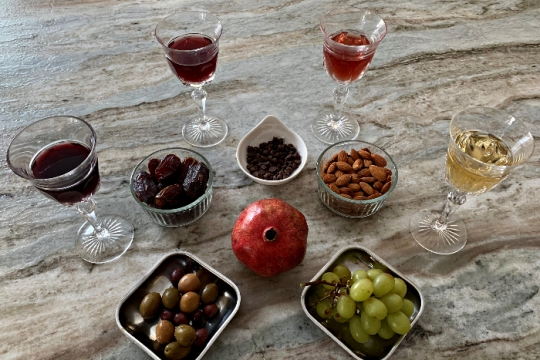 As I thought about what would be involved if we did our own Tu BiShvat seder, it seemed interesting and fun. Tasting lots of fruits? Marking a time to appreciate, mindfully and respectfully, trees and the earth? Drinking wines and grape juices? Yes, please.