Interning at the
Violence Policy Center
(VPC) has been an educational and sobering experience for me. I have learned a great deal about the issue of gun violence in our nation. This problem directly affects the lives of everyday Americans who face the deadly consequences of (sometimes unintentional) gun violence. Whether it is a child playing with her parent's unlocked gun and accidentally shooting her little brother, a crazed madman committing a mass shooting in a school, an experienced firearms instructor inadvertently shooting himself in the foot,
or many other incarnations of this familiar tale
, guns can be dangerous in the hands of the completely innocent child, the mentally unstable individual and even the mentally competent because the very nature of guns poses a significant safety risk to all who handle them. The stories are too numerous to count and the horrors too great to quantify, but the VPC has tried to illustrate this scourge by putting together a
list of people killed by concealed carry permit holders since May 2007
. The stories told in each vignette are tragic but their occurrence is not inconceivable under our nation's current gun regulation scheme.
My experience interning at the VPC has also moved me greatly. When one calls a police department to inquire about the recent murder of an officer, the impact of gun violence really hits home. This was especially true when I spoke to a secretary at a Pennsylvania Sheriff's Department who politely asked if I could call back again because the slain Deputy's funeral train was passing by shortly and the Sheriff and his staff needed to be outside to pay their respects. I obliged. It took a few minutes afterward to get past the weight of that moment and the sheer devastation inflicted upon the people just on the other end of the phone line.
Responding to this issue is not about infringing on the rights of law-abiding Americans or taking away the people's guns. It is about the safety and security of us all in places where we have a right to feel safe and secure- in our homes, schools, neighborhoods and businesses. That safety is best ensured not by flooding our country with legal weapons, where they often lead to more death than violence prevention or deterrence (as shown in an
ABC News special
), but with sensible laws governing the types of firearms available to potential buyers and how they can be utilized. In a perfect world, gun owners would all observe the highest standards of safety and no one unfit to own a gun would be able to get a permit. At the present, though, that is simply not the case. Therefore, we need stricter laws.
Gun regulation is an expansive and controversial issue. It may seem like a far-away problem for someone who has never fired a gun, been inside a gun shop or worked on gun policy, but you don't have to live in a particular region of the country or be in a certain demographic to be touched by the effects of gun violence. Whether that means a relative of yours was killed in the line of duty or accidentally in civilian life, the lives lost to licensed, concealed-carry firearms, and weapons better suited for use on the battlefield, cannot be replaced.
Currently, there is a system of limited, state-to-state reciprocity for concealed carry permits that has already caused problems. For example, there have been instances in which people who have been unable to acquire gun permits in their own states have applied for and received permits in other states and then committed violent acts back in their home states. A related problem that arises from the patchwork of state gun laws across the country is confusion: For example, some permitted users have mistakenly carried their weapons in restricted areas, such as schools and airports, outside their home states.
In the past, there have been proposals to expand concealed carry reciprocity at the national level so that any state would have to honor a permit issued by someone's home state. This provision would create chaos for law enforcement, violate each state's right to set up its own concealed carry regulations and infringe upon our personal safety. I hope this proposal does not become a reality and further erode the protections our society needs.
Andrew Frolich is a participant in the Machon Kaplan Summer Social Action Summer Internship Program, interning at the Violence Policy Center.
Related Posts
Image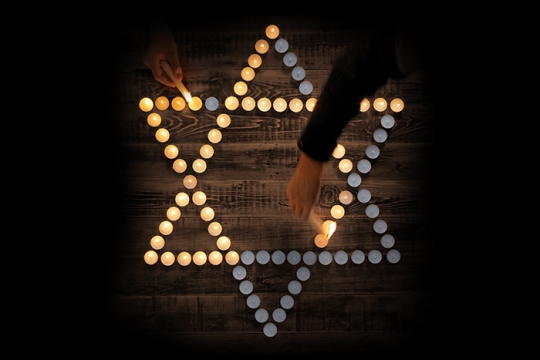 What does it mean to remember? It is to live in more than one world, to prevent the past from fading, and to call upon the future to illuminate it.
Image
A camel carrying a load. A golden pair of balanced scales. An open heart and an open mind. These are three of more than two dozen artists' visions of justice and righteousness featured in the invitational exhibition, "Tzedek Boxes: Justice Shall You Pursue."
Image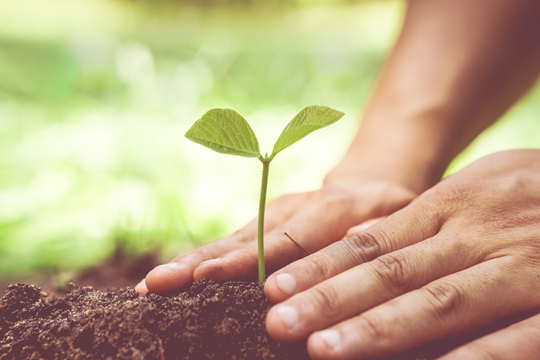 Tu BiShvat, the Jewish New Year of the Trees, is upon us. While it may not be the most celebrated new year in the Jewish tradition, there is a simple power to the holiday - the call for us to become attuned to nature and learn what it can teach us about personal growth.