Image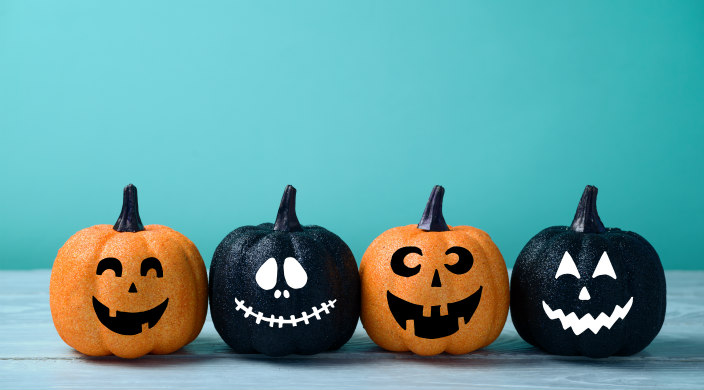 Do Jews celebrate Halloween?
Well, it depends on whom you ask.
Reform Jews seem to be particularly divided on the subject of celebrating the spooky, now-mostly-secular holiday of Halloween. In "Tricks, Treats, and Tradition: Being an American Jew on Halloween," Rabbi Rebecca Einstein Schorr shares some of the holiday's known origins and explains what makes her uncomfortable about the holiday – namely the "tricks" element of trick-or-treating (through she writes that, ultimately, she does allow her children to celebrate Halloween, albeit in an understated way).
So what's the norm among American Jewry? Well, first of all, let's get something important out of the way. People often ask, "Is Purim akin to a Jewish Halloween?" Rabbi Victor Appell is here to answer the question (spoiler alert: The answer is no) and explain why.
For additional perspectives on celebrating Halloween – or not – check out some of these essays:
Howard Lev, who learned upon joining his synagogue's religious education committee that some Jews don't celebrate Halloween, says his family still celebrates the holiday. He writes, "As Reform Jews, we live in a secular world, and while we may not agree in principal with the backstory of Halloween, sometimes, in my opinion, we have to adapt."
In "Why My Jewish Family Celebrates Halloween," Jonathan Theodore, a father and president of his synagogue's brotherhood, writes, "Celebrating Halloween is not the least bit contradictory for my family or me. In fact, the opposite is true."
In "Halloween Hospitality, and Jewish Values," Rabbi Ruth Adar explains why she passes out candy to neighborhood children, even though she doesn't observe the Halloween holiday herself. She says, "This isn't my holiday, but I can practice Jewish hospitality in the midst of it."
Rabbi Adar isn't the only one who's written about bringing Jewish values into Halloween. Want to try the same within your own family? Rabbi David Vaisberg shares three ways to do so, writing, "[We shouldn't] check our Jewishness at the door. Rather, we have the opportunity to bring Jewish values to heart for that festival evening."
In the same vein, Rabbi Phyllis Sommer, a mother of four, shares her family's tips for a simple celebration, writing, "In an effort to add some Jewish values to the day and not let it overwhelm my family, here's my recipe for a low-key Halloween."
To help your family make an informed decision inspired by Jewish values, check out "Halloween: A Jewish Perspective for Parents" for a quick rundown of the inherent messages of Halloween and what types of celebrations (or lack thereof) might be best for you.
How does your family celebrate Halloween – or not? If you celebrate, do you work Jewish values into your observance? We'd love to hear about it! 
Related Posts
Image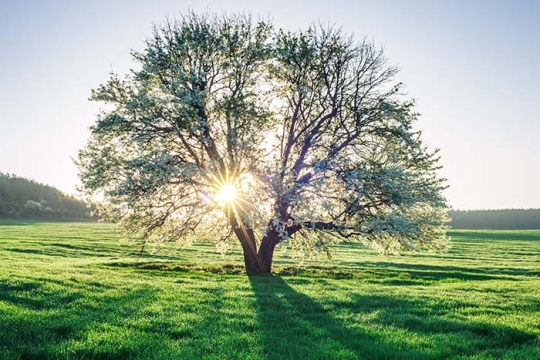 On Tu Bishvat we celebrated trees and a season of new growth. I've been doing lots of thinking about trees, as I frequently do, and the role they play in providing oxygen for the planet. At the Union of Reform Judaism, we provide oxygen to our communities by creating compassionate spaces for our participants to grow and thrive. We can respond to current and future challenges by fostering resilience that reflect our Jewish values.
Image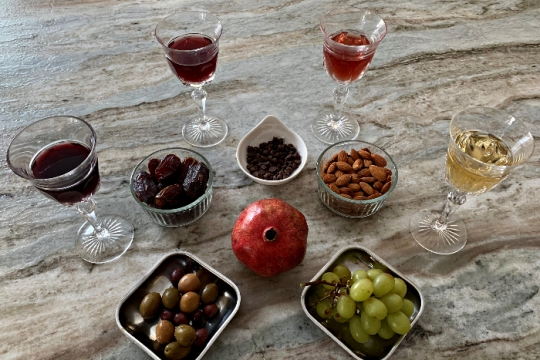 As I thought about what would be involved if we did our own Tu BiShvat seder, it seemed interesting and fun. Tasting lots of fruits? Marking a time to appreciate, mindfully and respectfully, trees and the earth? Drinking wines and grape juices? Yes, please.
Image
New Year's Day and the traditional resolutions that accompany it invite us to take stock of our lives. Are we living our lives to the fullest? Can we imagine a future in which the commitments we make for ourselves (e.g., healthier habits around eating and exercise) actually come true? What will it take this year to really change?