My family is not gluten-free. But we have several close friends who are. So when I posted earlier this month that I'd be starting my hamantaschen baking, one of those friends asked if I'd be making any gluten-free delicacies. Um, no. (Who does she think I am?) But I offered to come over to her house and try to make them with her (because I thought it would make a good blog post, I'll admit it)...and so we did.
We used this recipe, which I thought seemed to be the most resembling regular hamantaschen. I've never baked gluten-free, but I have tasted many of my friend's results. I know how much work goes into getting these baked goods to come out right, and how generally important the directions are. So when it says to "coat" the dough in (GF) flour, it really means it. I'm just sayin'.... So, here's what they looked like before baking...
And after....
And my little gluten-eaters didn't even know the difference.
More coming - I have two other recipes that I'd like to get made before this weekend!
Related Posts
Image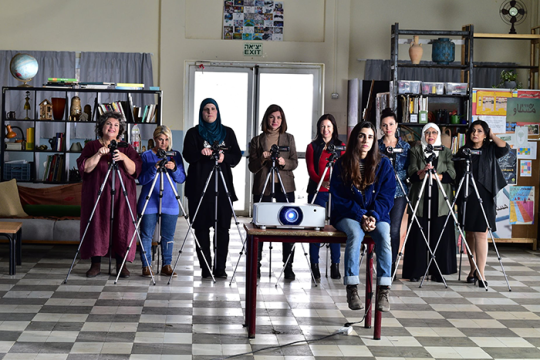 Both Arab and Jewish, young and old, the women of "Cinema Sabaya" learn about much more than filmmaking during the class; they discover that their differences are far outweighed by their bonds as women making their way in a patriarchal world.
Image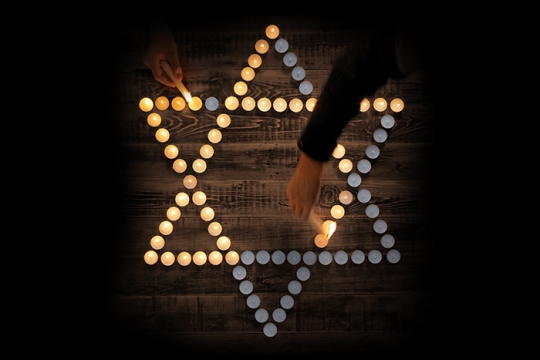 What does it mean to remember? It is to live in more than one world, to prevent the past from fading, and to call upon the future to illuminate it.
Image
A camel carrying a load. A golden pair of balanced scales. An open heart and an open mind. These are three of more than two dozen artists' visions of justice and righteousness featured in the invitational exhibition, "Tzedek Boxes: Justice Shall You Pursue."