Image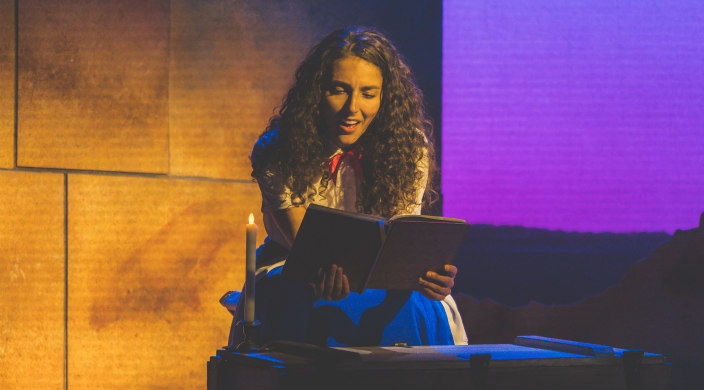 Blessed is the match, consumed in kindling flame.
Blessed is the flame that burns in the heart's secret places.
Blessed is the heart that knows, for honors sake, to stop its beating.
Blessed is the match, consumed in kindling flame.
– Hannah Senesh
Hannah Senesh, who was martyred at age 23 while on a rescue mission in Nazi-occupied Hungary, is perhaps best known for her two poems, "Blessed Is the Match" and "Eli, Eli." She has also been immortalized in books, film, and theater – most recently by the National Yiddish Theatre Folksbiene's revival of "Hannah Senesh: A Play with Music and Song." The 90-minute, one-woman show accompanies the exhibit "Auschwitz: Not long ago. Not far away." at the Museum of Jewish Heritage – A Living Memorial to the Holocaust in New York City.
To learn about the show's origins and the experiences of two individuals who have portrayed Hannah on stage, I sat down individually with Lexi Rabadi, the show's star, and Lori Wilner, its co-creator, who played the role nearly 2,000 times since its 1983 premiere.
ReformJudaism.org: How did the idea of doing a theatrical piece on Hannah Senesh originate?
Lori Wilner: Some friends were renting a theater to do a showcase, so I asked my director friend David Schechter for ideas for a performance piece. He suggested we do something on the life of an interesting woman in history. We decided on Hannah Senesh, who had left behind a wonderful diary and letters. I knew nothing about her before that time.
Lexi, what did you know about Hannah Senesh before you auditioned for the part?
Lexi Rabadi: Actually, I didn't know anything about her. I asked some of my Jewish friends, and they too had no knowledge of her. Of course, upon getting the audition, I did some research to know what I was getting myself into. I read the script and Hannah's diary side-by-side, and I received great guidance from the play's director, David Schechter, who had met Hannah's mother and brother.
What attracted you to the role?
Lexi: I was drawn to how Hannah had her eye on humanity and always could see what truly matters on the grandest scale. She could set her ego aside and express her individuality as part of something larger. I thought how amazing it would be to speak her truth, her emotions, and her spirit from the stage.
Lori, during a two-week tour in Israel in 1986, you too met Hannah's mother, Catherine, who you portray in the play, and you spoke with Reuven Dafni, one of the fighters who parachuted with Hannah into Yugoslavia. What can you tell us about these encounters?
Lori: Reuven Dafni told me that when they got to the Hungarian border, the group split up. He was among those who decided it was too dangerous to go forward. Hannah refused to turn back. The morning that they were going to be separated, she shoved a piece of paper into Reuven's hand and said, "If I don't return please give this to my people."
Then Reuven's group went one way and Hannah's went another. Reuven later took the piece of paper out of his pocket and saw that it was a poem. He thought, "What the hell is this? This is no time for poetry, some stupid little drivel. I mean this is life and death." He crumpled it up and threw it on the ground. After a couple of hours of hiking, he kept thinking about what he had done. It weighed on his conscience.
He asked himself, "If it was important enough for her to give it to me, did I have the right to make a judgment like that? What did I do? I have to go back." So he retraced his steps and found the crumpled paper where he had thrown it, and he put it back into his pocket.
That poem, he told me, was "Blessed Is the Match," and it is now recited by every Israeli schoolchild."
How did Hannah's mother react to seeing the play?
The final performance of our tour was on a little stage in the library of the nursing home where Catherine lived in Haifa. There were about 40 or 50 people in the audience, many of them survivors. Catherine sat first row center.
It was very emotional playing Catherine Senesh; five feet away was the real Catherine Senesh. While doing the opening speech as Hannah's mother, I couldn't tell how she was receiving it. But when I changed role, becoming 13-year-old Hannah, Catherine's eyes lit up and she smiled.
When the play was over, I stood there in silence. No one was applauding. After about 30 seconds, someone yelled out, "God bless you forever," and people started clapping.
Catherine stood up, and everyone got quiet again. She looked at me and said, "You are my second daughter."
There wasn't dry eye in the house.
Lexi: Why have you dedicated each performance to inspiring people to "ignite their light?"
Lexi: I believe our audiences are seeking inspiration to resist the forces of hatred and oppression in our own day. Hannah's inspiring life teaches us that we all have that strength and potential inside of us to ignite change.
"Hannah Senesh: A Play with Music and Song," runs until August 18 at the Museum of Jewish Heritage – A Living Memorial to the Holocaust in New York City. To learn more about the accompanying exhibit, "Auschwitz: Not long ago. Not far away.," check out "A Blanket, a Letter, a Shoe: Searching for Meaning in Traces of the Holocaust."
Photo credit: Victor Nechay – Properpix.com
Related Posts
Image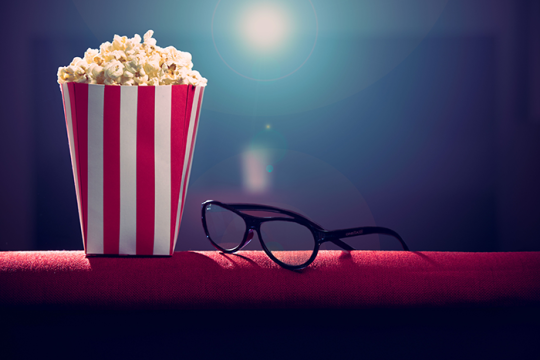 Two very different Jewish films have emerged on the 2023 late summer film scene. One depicts the trials and tribulations of a 75-year-old legislator during the greatest crisis of her life, the other portrays a 12-year-old girl on the cusp of adulthood.
Image
As we are amidst the season of new beginnings - new Jewish year, new school year, and new Torah cycle - we have a wonderful opportunity to explore the many Broadway composers who were inspired by the Biblical beginnings of the Book of Genesis.
Image
One might not immediately associate Frank Stella (b. 1936), the American painter, sculptor, and printmaker noted for his work in the areas of minimalism and post-painterly abstraction, with a lyrical poem that concludes the traditional Passover meal.