Image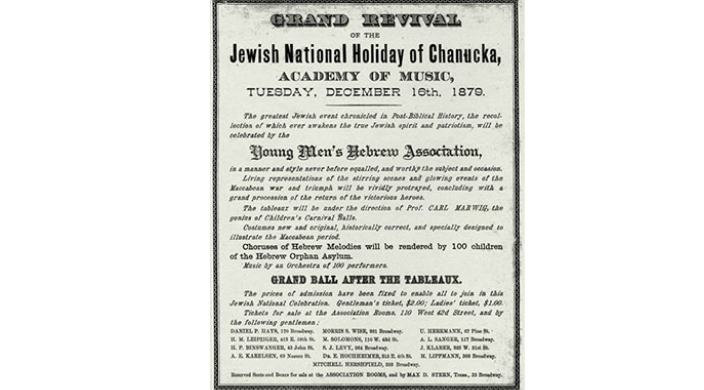 When German Jews arrived in the United States in the middle of the 19th century, they devoted scant time to Hanukkah and directed more attention to Christmas. They perceived this as a way to identify as Americans, to culturally assimilate, and to advance in American society.
Beginning in the 1850s, the Jewish press repeatedly charged that many Jews did not celebrate Hanukkah and that some even lost sight of when it occurred during a given year. This lack of focus and shift in level of observance was not overlooked by the rabbis and leaders of the Reform Movement in the United States, the Jewish religious denomination of choice for these German Jews. They bemoaned the decline of Hanukkah celebrations in Jewish homes.
In 1867, Rabbi Julius Eckman of Congregation Emanu-El in San Francisco rebuked congregants for abandoning their own festival in favor of Christmas. Eckman railed against the practice, stating that Jews guilty of "such a want of taste" came only rarely from "families of education and refinement." He exclaimed vehemently that only those "who know little of Judaism and less of Christianity" would "betray their littleness of mind and their misplacement by fortune, by playing such a ridiculous part as for a Jew to be aping Christians."  Eckman reproached such Jews for playing "the pigmy while he ought to prove himself a giant," stating that "self-negation" of this type "must meet with the condemnation of the sincere Jew and the contempt of the intelligent Christian." Lastly, Eckman augured that these acts would render any such parent "contemptible in the eyes of his children, who, one day, will find out the imbecility of their parents and judge them accordingly." Dr. Eckman concluded with this advice to his readers: "Drink water from thine own cistern (Proverbs 5:15) and do not ape the stranger."
American Reform rabbis of the time looked at Hanukkah anew for its inspirational message about the struggle for religious freedom, a principle that resonated with Americans of all persuasions. To help promote Hanukkah, Rabbi Isaac Mayer Wise, in 1859, ran a serialized fictional account of the Maccabees in 39 installments in the American Israelite newspaper. Because of this renewed focus, the 1860s saw a mushrooming of synagogue Hanukkah celebrations involving students and faculty of synagogue Sunday schools. The first mention in the press of this wave of Hanukkah euphoria was in 1870 when the American Israelite identified Sunday schools across the country that were organizing Hanukkah pageants. These Hanukkah celebrations so affected the Jewish population in the United States that they were touted as an antidote to, and worthy competitor of, Christmas. Hanukkah was fast becoming the "Jewish Christmas." The list of synagogues and rabbis promoting Hanukkah grew exponentially.
As Hanukkah moved to larger public venues, its promoters searched for new celebratory models. During the 1880s, temple celebrations were experimental and eclectic and included elements not solely identified with the story of Hanukkah. Most interestingly, aspects of the popular holiday of Purim, which had made a large impact through the civic Purim ball, found expression during Hanukkah programming. Queen Esther, the heroine of the Scroll of Esther that is traditionally read on Purim, was often found to make her grand entrance during Hanukkah.
Hanukkah celebrations in America were alluring to Jewish civic and fraternal youth organizations, such as B'nai B'rith and the Young Men's Hebrew Association, which had been founded in the 1840s and 1850s in the United States by German Jews seeking fraternal support for social, recreational, and charitable activities. During the late 1870s and early 1880s, the Young Men's Hebrew Association sponsored a "Grand Revival of the Jewish National Holiday of Chanucka" at the Academy of Music in New York. Organized by young professionals seeking to stem the tide of assimilation, these Hanukkah festivities were supported by a veritable cadre of Jewish philanthropists and business leaders, including such well-known German-Jewish bankers and businessman as Jesse Seligman, the investment banker; J. H. Schiff, the financier; E. and M. Lehman, of the banking firm Lehman Brothers, J. Rosenwald of Sears Roebuck, and the clothier S. Bernheimer, among others.
Elected government officials lent credence to this event by their presence, as noted not only in the Jewish press but also by the New York Times. These papers gave the occasion considerable coverage, befitting its status as a premiere Jewish social event. This coverage also offered the non-Jewish public the opportunity to see the Jewish community in a positive light celebrating victory over persecution. On December 17, 1879, the New York Times commented that the performance, consisting of "a series of tableaux, interspersed with Hebrew melodies…were powerful in their conception, and in their execution artistic and brilliant."
In contrast to German Jews, Eastern European Jews immigrating to America in the 1880s brought with them a history of commemorating Hanukkah at home. The more religious among them treated the holiday as an important part of the sacred calendar. These Eastern European Jews joined fraternal organizations established by their German forerunners and participated in public Hanukkah celebrations. By 1924, when Jewish immigration ceased, Hanukkah had become popular in Jewish homes, synagogues, and organizations.
Photo courtesy of the American Jewish Archives
Related Posts
Image
Two films from acclaimed Jewish filmmakers have debuted during award season this year, each taking semi-autobiographical looks at troubled childhoods. Each picture delivers award-worthy performances from many well-known actors, including Anthony Hopkins and Michelle Williams as sure bets to score Oscar nominations.
Image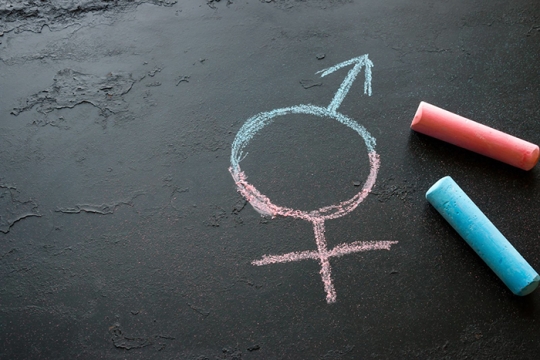 The Union for Reform Judaism, Jewish Grandparents Network, and Keshet are collaborating on a series of conversations to support grandparents and other loving adults who are interested in providing affirming spaces for gender expansive, non-binary, and transgender young people. These sessions provide grandparents with foundational knowledge, shared language, and inclusive practices.
Image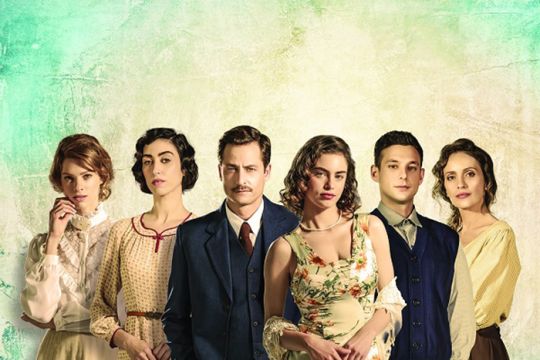 American audiences may be unaware of the remarkable new series, The Beauty Queen of Jerusalem, which debuted on Netflix earlier this year. This award-winning TV show follows in the footsteps of other acclaimed Israeli exports like Shtisel and Fauda.