Image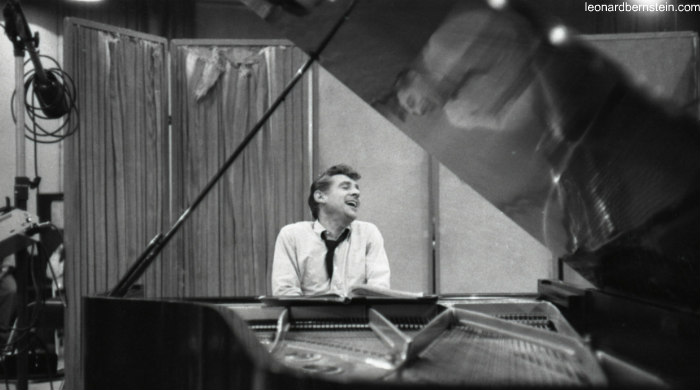 The centennial of the renowned maestro Leonard Bernstein (1918-1990) is currently being celebrated around the world with more than 3,000 musical performances and museum exhibits. More than 30 countries are hosting concerts featuring Bernstein's music, including the U.S., Canada, France, Britain, Israel, China, Russia, Iran, Malaysia, and Kuwait.
Most widely known for the Broadway hit musical West Side Story, Bernstein was a gifted pianist, composer, and conductor.
He was born in Lawrence, MA, on August 25, 1918, to parents who immigrated to the United States to escape the anti-Semitism of their native Ukraine. They were active members of Boston's Mishkan Tefila congregation.
Brandeis University Professor Jonathan D. Sarna has written about Mishkan Tefila's lasting impact upon Bernstein:
"It was there that Bernstein first discovered the power of grand music, there that he learned to appreciate Jewish music, there that he was tutored in public speaking, there that he was imbued with pride in his Jewish heritage, and there that he saw how Judaism and American culture could be harmonized."
When the Hebrew Union College-Jewish Institute of Religion in New York City presented Bernstein with a Doctor of Humane Letters honorary degree in 1958, it was my honor, as the student body president, to introduce him. In a private conversation, the maestro told me the important role his family's synagogue played in his life and how deeply moved he found its music. Years later, some of those Jewish liturgical motifs appeared in his Jewish compositions.
In 1943, the same year he first gained national attention as a young dynamic conductor, Bernstein completed his Symphony No. 1, "Jeremiah." The somber work debuted during World War II and was widely praised. Bernstein's composition featured a mezzo-soprano singing the biblical prophet's lamentations in the original Hebrew.
When Bernstein wrote the three-movement symphony, he was aware of the horrific Nazi attacks upon the Jewish people. Despite pleas to add a fourth movement that reflected the prophet's ultimate promise of his people's redemption and survival, Bernstein refused. As a result, "Jeremiah" provides the listener with little consolation in the eternal quest for religious faith.
Bernstein's Second Symphony, "The Age of Anxiety" (1949), a musical companion to W.H. Auden's poem of the same title, portrays the angst of three men and a woman living in the tense Cold War period under the shadow of nuclear annihilation.
His third symphony, "Kaddish" (1963), focuses on the traditional Jewish mourners' prayer, which is a powerful affirmation of God and life, and does not mention death. Bernstein's composition, however, is filled with human anger and existential despair. It is Leonard Bernstein arguing with God through shattering music and a powerful spoken narration.
My favorite of Bernstein's religious creations is "Chichester Psalms" (1965), a choral work commissioned by Walter Hussey, the Dean of the Anglican Chichester Cathedral in Sussex, Britain. The piece consists of six Psalms, and the entire work is performed in Hebrew.
In this composition, Bernstein has seemingly overcome his earlier despair, dread, and dismay and replaced them with a shimmering sense of beauty, especially as the tender, youthful voice of a boy soprano or countertenor – perhaps a tribute to David? – exquisitely intones the opening words of the famous 23rd Psalm: Adonai roi, lo echsar. Bin'ot deshe yarbitzeini, ("The Lord is my Shepherd, I shall not want, God maketh me to lie down in green pastures").
"The work I have been writing all my life," Bernstein said in 1977, "is about the struggle that is born of the crisis of our century, a crisis of faith." Bernstein wanted his music to reflect his belief that, in our world of weapons of mass destruction and the mass murders of the Holocaust, religious faith requires the abandonment of traditional orthodoxies and dogmas, replacing them instead with a passionate embrace of our shared humanity.
Just as humans are able to compose harmony and unity through music and in other forms of art, men and women too, he believed, were capable of achieving political and spiritual harmony in the world.
As a humanist and proud Jew, Bernstein's commitment to Jewish peoplehood and to the State of Israel was as integral to his life as was his music.
In 1948, he traveled to Displaced Persons Camps in Germany, where he conducted an orchestra made up of Holocaust survivors. And in 1967, just weeks after the Six-Day War, he conducted an historic orchestral performance on Mount Scopus that featured Gustav Mahler's "Resurrection" Symphony, in line with Bernstein's view of Jewish history as "threat, destruction and rebirth."
Isaac Stern (the father of Reform Rabbi Shira Stern) opened the concert with Felix Mendelssohn's violin concerto. In the audience sat Prime Minister Levi Eshkol, President Zalman Shazar, and Israel's grand old man, David Ben-Gurion.
Bernstein never abandoned his deep Jewish roots, but the multitalented musician and spiritual child of Boston's Mishkan Tefila synagogue lived a tumultuous life that reflected his own enduring crisis of faith. Perhaps that is why Leonard Bernstein – the man and his music – continues to profoundly impact the entire world.
Related Posts
Image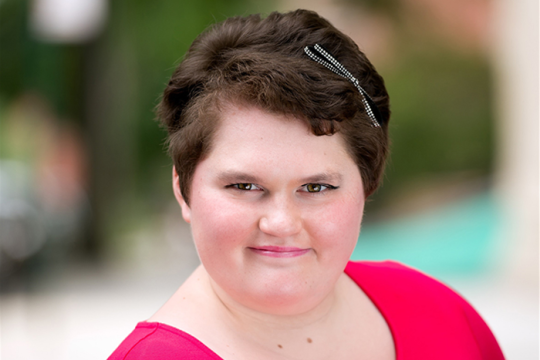 Twenty-year-old Shayna Goldberg is young adult songleader and performer with EPIC Players, a New York-based nonprofit theatre company that opens the stage to all types of artists and seeks to shine a light on neurodiverse talent. Along with her family, she is a part of the Adath Emanu-El community in Mount Laurel, N.J.
Image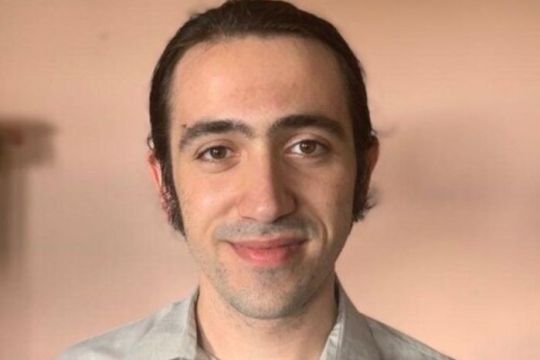 Growing up, Aaron Bendich would spend lots of time with his grandfather Max in the North Bronx, in a house "filled to the brim" with records, videotapes and CDs.
Image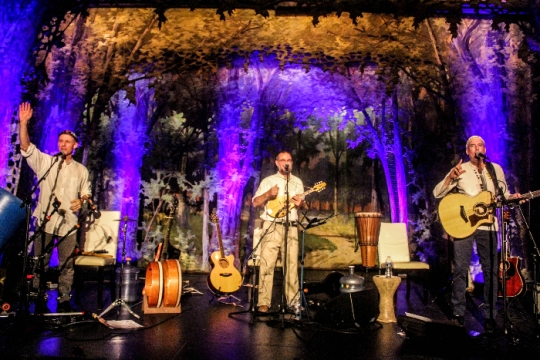 We chat with singer-songwriter, percussionist, and multi-instrumentalist Billy Jonas about Abraham Jam, a trio of internationally renowned musicians who have teamed up to create art strengthened by diversity.